Peeple App Could Face Legal Hurdles Over Cell Phone Policy; Julia Cordray Vows To Uphold Privacy Laws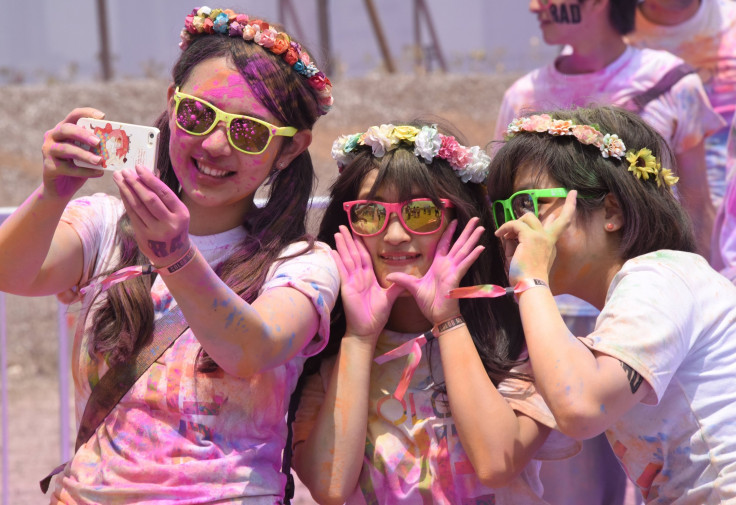 Peeple, the upcoming Yelp-like app that will purportedly let users rate other people, is facing a groundswell of backlash Thursday from social media critics who called the idea a recipe for bullying and harassment. Assuming the bizarre concept isn't a hoax, the burgeoning public relations snafu could ultimately be the least of the site's worries. According to experts in privacy and communications law, the app's creators could run into a host of legal problems as well.
Dubbed a "Yelp for humans" by some in the media, Peeple supposedly will allow users to rate and review friends, lovers and colleagues -- whether those people want to be rated or not. And those who are rated will have no way of opting out of the process.
That in and of itself may not pose a legal challenge. Section 230 of the Communications Decency Act generally protects online platforms from being held responsible for the things people say on them. It's the only thing that keeps sites like Facebook and Twitter from being sued into oblivion every time someone posts a negative status update.
But Peeple, which is planned for a November launch, has an unusual way it wants to encourage growth. According to its Frequently Asked Questions page, users can create a profile of any person who isn't currently on the site, but only if they share that person's cell phone number for verification purposes. In other words, the company is actively encouraging its users to share other people's personal contact information with it. And while cell phone numbers generally are not considered private information, it's safe to say not everyone will welcome the idea of having his or her phone number shared on the fly with a third-party company.

Collection Without Consent
In collecting cell phone numbers en masse, Peeple could find itself quickly on the radar of regulators at the U.S. Federal Trade Commission or any number of its state-level counterparts, legal experts say.
"The compelled disclosure of this information might be looked at as an unfair business practice," said Jeff Hermes, a First Amendment lawyer and deputy director of the Media Law Resource Center. "The FTC and state regulators look for situations in which the business arrangement seems inherently unfair. So even if the individual might not get in trouble for turning over a cell phone number, there might be an issue in terms of the bulk collection of that information."
Reached for comment Thursday, Julia Cordray, one of the app's creators, said the site has no plans to break privacy laws, but she did not address the cell phone collection policy specifically. "If our legal team comes back to us with evidence of potential breaking of any laws at any point we will change our business model," she said in an email. "We will not participate in breaking laws anywhere we operate."
News of Peeple's pending launch went viral late Wednesday after an article in the Washington Post characterized it as "terrifying." The lack of an opt-out feature, in particular, sparked intense fury from online commentators. It's not a new debate. For years, small-business owners unhappy with their Yelp profiles have complained about not being able to remove their businesses from the website entirely, something Yelp does not allow them to do. but Hermes said courts tend to distinguish between criticism of a business venture and the kind of uninvited personal criticism Peeple promises to unleash.
Cordray has said the site will allow only positive reviews of people who don't claim their profiles, but it's unclear how many users will decide to create profiles of their friends and loved ones given the problematic policy of requiring a cell phone number. Should the site ultimately allow people to approve of their cell phone number being added before a profile is created, that would pretty much render the no-opting-out policy moot, as people uninterested in being rated would simply not consent to a profile.
Peter Swire, a cyberlaw scholar and law professor at the Georgia Institute of Technology, said Peeple could also run afoul of child-protection laws if it does not properly ensure that information about minors is not shared with or collected by the site. Peeple's terms of service say users must be over 21, but such restrictions are often easy to circumvent and tricky to enforce. Yelp, for instance, was forced to pay a civil penalty of $450,000 last year after the FTC said it improperly collected information on children.
"There might be a legal problem under the Children's Online Privacy Protection Act for information about a child under the age of 13, unless there is consent from the parent," Swire said. "If there is no opt-out mechanism even for the phone numbers of children, then I believe the company could gain careful attention from regulators."
Christopher Zara covers media and culture. News tips? Email me. Follow me on Twitter @christopherzara.
© Copyright IBTimes 2023. All rights reserved.