Pelosi Hints At 'Serious Differences' Between Democrats And White House Holding Up Stimulus Aid
A new wave of coronavirus relief for American citizens has been a long time coming, and by the sounds of things it might still be a ways off. On Tuesday, following a meeting with Treasury Secretary Steven Mnuchin, House Speaker Nancy Pelosi, D-Calif., said that the difference in understanding has made coming to an agreement with the White House difficult.
"Sadly, this phone call made clear that Democrats and the White House continue to have serious differences understanding the gravity of the situation that America's working families are facing," Pelosi said in a statement.
The major, unbridgeable difference appears to be cost expectations for a fifth round of stimulus, indicating different views on the severity of the crisis at hand. Democrats initially came to the table with a $3 trillion plan, and later said that they would also accept a $2.2 trillion one. Republicans, conversely, have been unwilling to accept a bill any costlier than $1.3 trillion. Democrats have also suggested sending $900 billion in relief to state and local governments, according to reports.
While politicians negotiate and dig in their heels, Americans continue to scramble to make ends meet in an economy still reeling from COVID-19 shutdowns and disruptions. With historic unemployment levels and consistent layoffs at major companies, many are finding it difficult or impossible to afford food. A housing crisis is also looming as millions of citizens are still unable to make rent payments.
Through a series of executive orders, President Donald Trump has put few band-aids on the problem, notably deploying the CDC to prevent evictions for individuals making less than $99,000 a year and couples making less than $198,000. He extended $300 unemployment benefits for a few more weeks, extended student loan relief until 2021, and halted portions of payroll taxes.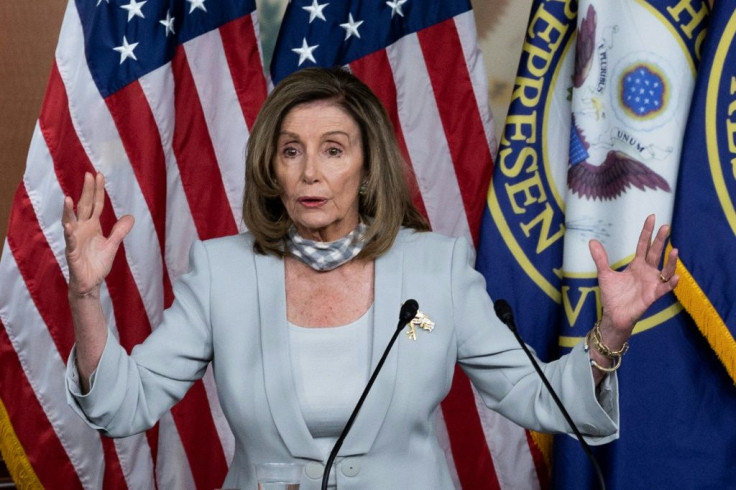 © Copyright IBTimes 2023. All rights reserved.