Peloton To Cut Down Jobs And Stores, Raise Prices To Shore Up Cash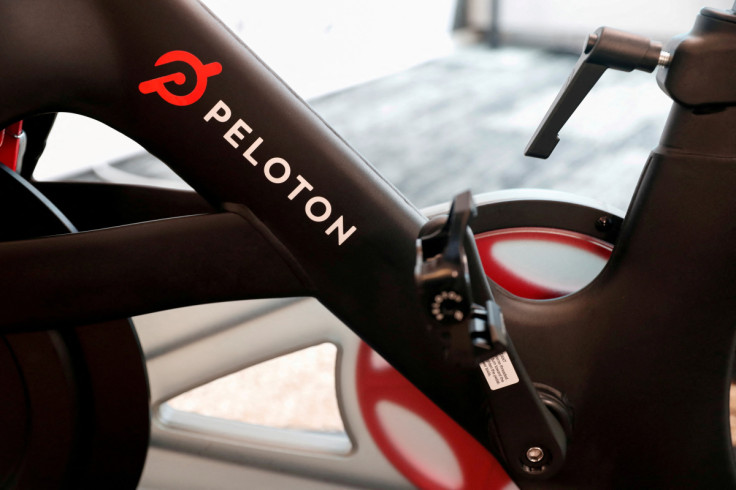 Exercise equipment maker Peloton Interactive Inc said on Friday it would cut more jobs and raise prices of its popular treadmill and high-end bike products as the company works to arrest a fall in revenue and improve cash flow.
Shares of the company surged about 11% in afternoon trade after the company said in a memo it would cut about 800 jobs and reduce its retail presence in North America.
Under Chief Executive Officer Barry McCarthy, Peloton has implemented a slew of measures to cut costs after demand for its exercising equipment plummeted as people went back to working out at gym.
"The decision to shut many stores will make Peloton a less visible brand, but it is arguably correct given that those stores are costly to run," said Neil Saunders, Managing Director of GlobalData.
The new job cuts and cost cutting steps come on top of measures announced in July.
McCarthy, in a memo to employees seen by Reuters on Friday, said shifting final mile delivery to third party logistics providers will reduce per-product delivery costs by up to 50%.
"Job one is generating free cash flow by right-sizing our inventory commitments and converting many of our fixed costs to variable costs," McCarthy added.
Bloomberg News first reported on the memo. (https://bloom.bg/3Qye0Pq)
Peloton will raise prices of its Bike+ and Tread machines in five markets as recent bank financing allows the company to adopt a "nuanced pricing strategy", McCarthy said (https://bit.ly/3peZhNv)
The company, which had lowered the prices for its products earlier this year, said it would now hike Bike+ by $500 to $2,495, and its Tread by $800 to $3,495 in the United States. It also raised prices in four other markets.
($1 = 1.2782 Canadian dollars)
© Copyright Thomson Reuters 2023. All rights reserved.