Pence Reveals 'New Low' For Trump, Blames Him For Events Leading To Capitol Riot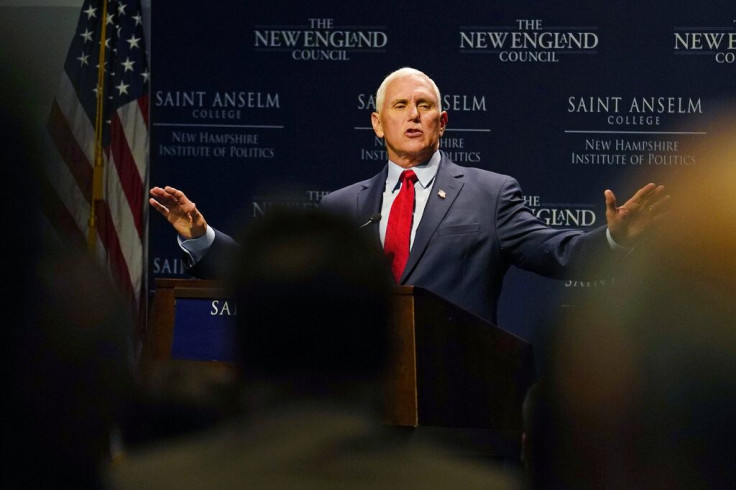 KEY POINTS
Mike Pence said his relationship with Trump broke down after the 2020 election
Pence said Trump siding with Giuliani's strategy led to Capitol attack
Pence's new book will feature another inside story of during the Trump era
Former Vice President Mike Pence condemned former President Donald Trump in his forthcoming book for allegedly stoking election lies and violence that led to the January 6 Capitol insurrection.
In his memoir "So Help Me God," Pence narrated a post-election Oval Office meeting in November 2020 where Trump's campaign lawyers and Rudy Giuliani, Trump's former personal lawyer, clashed about their election challenges.
"After the campaign lawyers gave a sober and somewhat pessimistic report on the state of election challenges, the outside cast of characters went on the attack... Giuliani told the president over the speakerphone, 'Your lawyers are not telling you the truth, Mr. President,'" Pence wrote in his new book, excerpts of which were published by Axios.
The former vice president said Trump's refusal to accept the election results was a "new low" for the former president. His decision to make Giuliani and Sidney Powell in charge of challenging the election results was also "seeds being sown for a tragic day in January."
He added, "Even in an office well acquainted with rough-and-tumble debates, it was a new low ... [and] went downhill from there."
Pence said he stood with Trump more than his predecessors, but the relationship broke down after the 2020 presidential election.
"Pence was at Donald Trump's side when he enacted historic tax relief, when he decided to take more assertive stances toward China and North Korea, and when he appointed three Supreme Court justices. But the relationship broke down after the 2020 election," an excerpt from the book read.
His memoir, which will be out on Nov. 15, describes how the former president allegedly pressured him to overturn the election and the angry mob that wanted him to be hanged.
According to a CNN report, Pence and his team were never informed about the threats from Trump supporters wanting to attack the Capitol.
Pence's book, bannered as an inside story of the Trump administration, will show how he navigated through the Mueller investigation, the murder of George Floyd and a detailed account of the COVID-19 task force in which he led.
The former tandem is expected to face off during the 2024 Republican primaries, although neither has confirmed their intention to run.
In a forum at Georgetown University, Pence was asked if he will back Trump for president, and he responded: "Well, there might be somebody else I'd prefer more."
Away from the shadow of Trump, Pence is doing standalone campaigning for GOP candidates for the midterm election and even campaigned for those who voted to impeach Trump.
RealClearPolitics polling average has Trump leading the pack, while Pence is at the distant third behind Florida Gov. Ron DeSantis.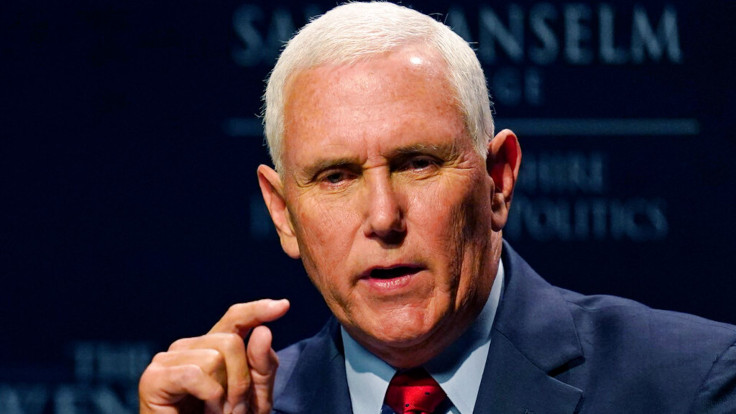 © Copyright IBTimes 2023. All rights reserved.
FOLLOW MORE IBT NEWS ON THE BELOW CHANNELS