People Of Color Not Required To Wear Face Mask In An Oregon County
KEY POINTS
Seven counties in Oregon make face mask-wearing in public places mandatory
Lincoln County exempts people of color from following this rule to avoid racial profiling
Some 90% of the county's residents are Caucasians, but there are Black Americans, Latinos and Native American residents as well
At least seven counties in Oregon imposed the mandatory wearing of face mask order by Gov. Kate Brown on June 19, but one county is exempting people of color from following this rule to avoid racial profiling.
Wednesday (June 24), Lincoln County updated its face-covering directive to reflect the exemption.
The rule stated that residents would be required to wear a face-covering if they go to public indoor facilities or outdoor sites where physical distancing could be difficult. The order, however, specifically underscores that "people of color who have heightened concerns about racial profiling and harassment" because of their face coverings may be exempted.
Also exempted from the face mask order are people with disabilities or medical conditions and those under 12 years old. The mandate also stated that those who cannot comply should not be intimidated or harassed.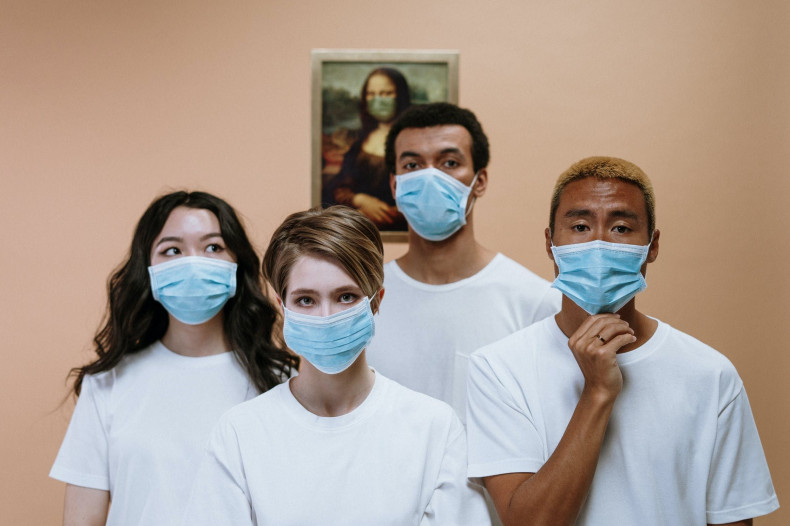 In April, ReNika Moore of the American Civil Liberties Union (ACLU) Racial Justice Program, said that wearing face masks put Black people in a lose-lose situation. According to the Centers for Disease Control and Prevention (CDC), face coverings have been shown to slow down coronavirus transmissions. The health agency also cited data that Black Americans' mortality rate against COVID-19 is 2.3% higher than White and Asian Americans.
"Not wearing a protective bandana goes against CDC recommendations and increases the risk of contracting Covid-19, but wearing one could mean putting their lives at risk of getting shot or killed because of racially-biased targeting," Moore said.
Lincoln County's population of about 50,000 is 90% White while only 1% is Black. The county has a growing number of Latinos and a substantial number of Siletz Indian tribe members, according to CNN.
Meanwhile, north of Lincoln County is Multnomah County, where there is no specific exemption for wearing face masks among people of color. However, the county website acknowledged the possibility of racial profiling while appealing for tolerance.
"Racism and racist reactions to Black, indigenous, and people of color wearing face coverings is a reality. And yet we know face coverings can help people stay healthy and save lives," the website stated. "Multnomah County does not tolerate discrimination or violence toward individuals because of their race, ethnicity or identity."
© Copyright IBTimes 2022. All rights reserved.