'People Vs. OJ Simpson': Why Was Mark Fuhrman So Damaging? Because The LAPD Was That Corrupt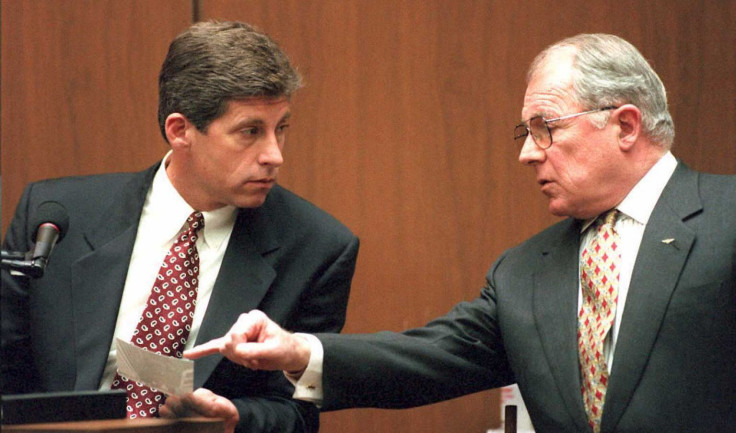 LOS ANGELES — Tuesday night's series finale of FX's "American Crime Story: The People vs. O.J. Simpson" will have millions of Americans remembering where they were during the verdict heard 'round the world (and the terrible mid-'90s outfits they were wearing at the time). But while the popular miniseries has sparked renewed "where are they now?"-type nostalgic interest in many of the trial's cast of characters — prosecutor Marcia Clark chief among them — one key figure from the case has never been more relevant in today's America.
Arguably the turning point of the whole trial — and the dramatic climax to last week's episode — came when recordings surfaced from Los Angeles Police Department Detective Mark Fuhrman that revealed him to be an unabashed racist who claimed to beat up criminal suspects and bragged about planting evidence.
Not only did the tapes prove he had lied under oath in an earlier deposition when he claimed not to have used the N-word in the last 10 years, but fearful of further perjuring himself, Fuhrman asserted his right to remain silent when asked if he planted or manufactured any evidence in the Simpson investigation.
It's hard to look at that testimony — a nationally broadcast justification of the suspicions many people had about corrupt police officers violating the rights of African-American suspects with impunity — and not draw a line to the Black Lives Matter protest movement, which burst on the national scene, and into American politics, when Michael Brown was killed by Police Officer Darren Wilson in Ferguson, Missouri, in 2014. Nineteen years earlier, Americans justly skeptical of law enforcement didn't have phone cameras and Twitter, but they did have Fuhrman, under oath, declining to answer whether or not he screwed with evidence in a murder case.
Simpson's attorney Johnnie Cochran called the tapes "manna from heaven" and branded Fuhrman a "genocidal racist" in his closing argument, and even prosecutor Clark, sensing the mood in the courtroom, called Fuhrman a "racist," "the worst LAPD has to offer," and even someone she wished had never been born.
"But the fact that Mark Fuhrman is a racist and lied about it on the witness stand does not mean that we haven't proven the defendant guilty beyond a reasonable doubt," she added. "And it would be a tragedy if, with such overwhelming evidence, ladies and gentlemen, as we have presented to you, you found the defendant not guilty in spite of all that because of the racist attitudes of one police officer."
While Fuhrman would be disastrous enough as a witness for the prosecution in Anytown, U.S.A., he was exponentially worse in front of a racially mixed jury at that time in this city. For good reason, nobody on the jury believed that racist attitudes of the type that could corrupt investigations were limited to one police officer — especially the one who handled the bloody glove that was the prosecution's key piece of evidence.
In 1995, believing in a police conspiracy might have sounded crazy. But in Los Angeles, it wasn't.
The bad apple argument just didn't play. And whether the verdict was correct or not, while the jury did not find Simpson guilty of killing two people at a West Los Angeles condominium beyond a reasonable doubt, there was certainly reasonable skepticism, at best, about the LAPD in the mid-90s.
Simpson's trial took place just a few short years after four police officers were acquitted of assault charges for beating Rodney King and a city that finally hit its boiling point went up in flames. And not even five years after the trial of the century came to its polarizing conclusion, evidence came out about the type of widespread misconduct at the LAPD that exceeded what even Cochran could imagine.
The 1992 Los Angeles riots ended the career of Police Chief Daryl Gates, who had been the city's top cop since 1978. Gates, a pioneer of SWAT tactics, was instrumental in establishing the city's Community Resources Against Street Hoodlums (CRASH) units, which embedded a dedicated anti-gang unit assigned to gather intelligence on specific gangs in each of the department's 18 divisions.
Gates' 1987 Operation Hammer was exactly what it sounds like, a CRASH offensive intended to clamp down on gang violence in which officers arrested thousands of gang members and innocent residents, largely young black men and women in South Los Angeles. Some of those raids got out of control, including a 1988 rampage where officers rendered apartments uninhabitable and beat suspected gang members.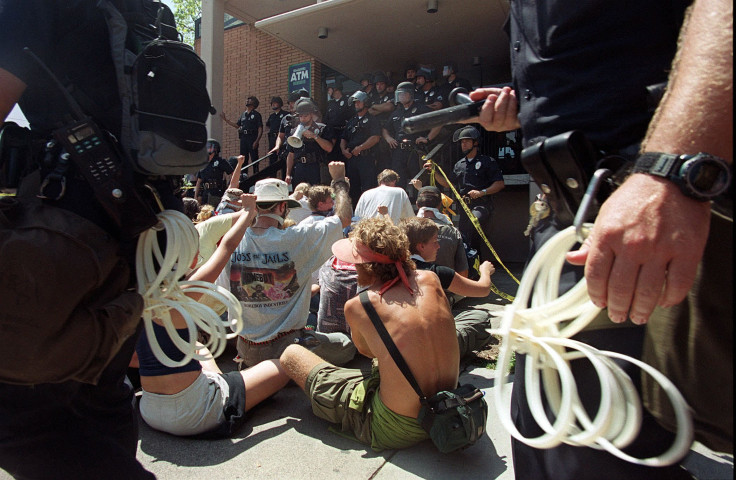 The CRASH unit at the LAPD's Rampart Division devolved into a criminal organization unto itself by the mid-'90s, if not earlier. In a little more than a year starting in March 1997, Officer Kevin Gaines was shot by an undercover cop when he allegedly threw gang signs and pulled a gun, Officer David Mack robbed a Bank of America for more than $700,000 and Officer Rafael Perez stole six pounds of cocaine from an evidence room. Officers from the unit, some of whom moonlighted as security for Death Row Records, are alleged to also have been involved in the murder of the Notorious B.I.G.
Perez flipped in exchange for a reduced sentence when he was popped with the drugs and testified against dozens of fellow officers, accusing them of beating up suspects, lying on police reports — and falsifying evidence. Perez himself confessed to framing four gang members for a 1996 shooting. As a result, 24 officers were eventually convicted of some type of wrongdoing and more than 100 convictions were overturned. Investigations from the scandal continue to this day.
"If there was 15 officers in CRASH, 13 of them were putting cases on people," Perez said in his recorded testimony to investigators.
The LAPD's notorious scandals also foreshadowed the gradual unmasking of examples of racially abusive policing nationwide, such as the officer killings of Walter Scott in South Carolina and Laquan McDonald in Chicago — both of which were recorded on video. Fuhrman has remained both involved and unswayed, defending the officer who shot and killed Michael Brown in Ferguson as a Fox News pundit and telling the New York Post that Simpson played the victim card "just because he was a black athlete."
So while Clark was convinced the evidence against Simpson was overwhelming, she couldn't erase the fact that it had been handled by the almost cartoonish personification of a corrupt cop at a time when people certainly had a right to be suspicious about the way the LAPD treated suspects of color. After all, their worst fears were confirmed just a few years later, when Perez' testimony came out.
Obviously, there's a very good chance that Fuhrman did not frame Simpson, but we know now — and plenty of people certainly suspected then — that the LAPD was certainly capable of planting evidence in the mid-1990s. And in Fuhrman, Cochran could not have asked for a more perfect distillation of the type of officer who one might imagine doing that. If the profile fits, you understand why they'd acquit.
FOR FREE to continue reading
✔️ Unlock the full content of International Business Times UK for free
offer available for a limited time only
✔️ Easily manage your Newsletters subscriptions and save your favourite articles
✔️ No payment method required
Already have an account? Log in
© Copyright IBTimes 2023. All rights reserved.