PETA Activists Superglue Their Hands To Starbucks Countertop To Protest Vegan Milk Upcharge [Watch]
KEY POINTS
Two men have been arrested and they are facing charges
Starbucks normally charges extra for drinks made with plant-based milk
The PETA activists want the company to stop this practice
Chicago -- Two animal rights activists protested against the upcharge for vegan milk alternatives at Starbucks outlets in a unique way – they superglued their hands to the countertop of one such outlet in Chicago.
The two men, one of whom was a Buddhist monk, were part of a group of PETA (People for the Ethical Treatment of Animals) activists who were at the outlet Wednesday opposing the coffee giant's practice of charging customers extra for plant-based milk beverages.
"We are here with PETA at this Chicago location Starbucks to let them know to wake up and to stop charging extra for plant-based, animal and earth friendly milk options," one protester told the crowd, NBC Chicago reported. "No one should be penalized for choosing sustainable options."
Police arrived at the Starbucks outlet and asked the protesters to disperse. The two men, who had their hands superglued to the countertop, remained at the scene, while the others complied.
"Upon arrival, officers observed eight protesters who were told to leave by the store manager. Six of the protesters complied and two males remained on scene," officials with the Chicago Police Department told the New York Post. "Officers called the Chicago Fire Department who were able to remove the offenders' hands from the counter without injuries."
Video footage posted on social media showed officers ungluing the men's hands from the countertop.
The two men, whose identities were not revealed, were arrested and charged with criminal trespassing.
PETA put out a tweet claiming that a Starbucks customer threw water on one of the protesters.
Starbucks normally charges an extra 50 cents to a dollar for drinks made with plant-based milk.
"Starbucks' punitive price hike on vegan milk is bad for cows, bad for the planet and bad for lactose-intolerant customers, many of whom are people of color," PETA Executive Vice President Tracy Reiman said in a statement. "PETA will stick to Starbucks like glue until it agrees to drop the vegan upcharge."
About the Chicago Starbucks protest, the company said, "Until Starbucks stops charging extra for vegan milks, PETA will continue brewing up pressure for the company by hosting passionate demonstrations and urging its customers to ditch dairy."
Starbucks had in the past addressed the issue surrounding its vegan milk upcharge.
"We respect our customers' rights to respectfully voice their opinions so long as it does not disrupt our store operations," Starbucks told the Washington Post in May. "Regarding alternative milks, customers can customize any beverage on the menu with a non-dairy milk, including soymilk, coconut milk, almond milk and oat milk for an additional cost (similar to other beverage customizations such as an additional espresso shot or syrup)."
"Pricing varies market by market. Adding a splash of any alt-milk to Brewed Coffee, Iced Coffee, Cold Brew and Americano beverages is offered free of charge," it added.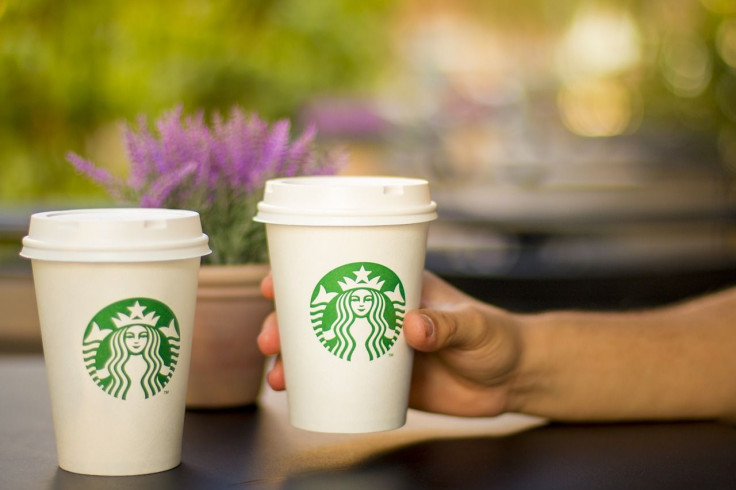 © Copyright IBTimes 2023. All rights reserved.
FOLLOW MORE IBT NEWS ON THE BELOW CHANNELS