Peta Murgatroyd Wedding Details: 'Dancing With The Stars' Pro Reveals She and Maksim Chmerkovskiy Want 'Big' Los Angeles Ceremony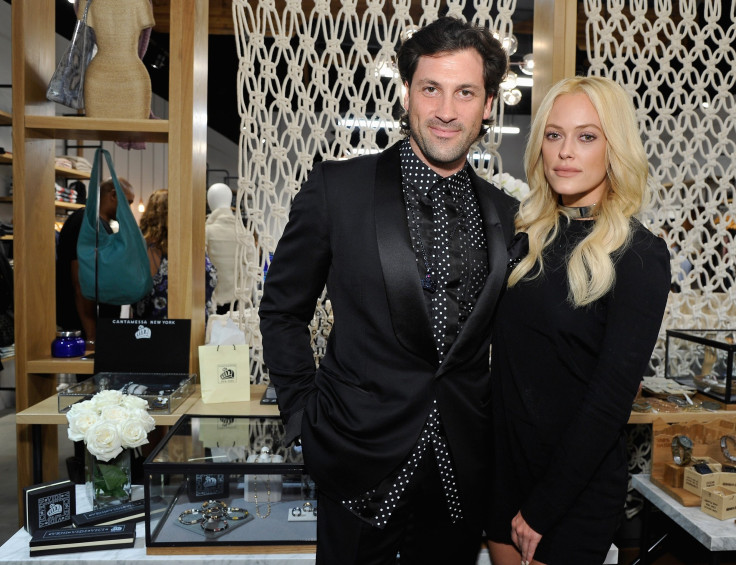 Peta Murgatroyd is spilling a few wedding details and says she and her fiancé Maksim Chmerkovskiy are planning a "big" ceremony in Los Angeles. The "Dancing With the Stars" couple have not yet set a date, however.
The 29-year-old bride-to-be told Entertainment Tonight Chmerkovskiy is taking a back seat in the wedding planning, and she is totally OK with that.
"I want to do it all," she said. "I'm cool with that. He can just sit there and turn up for the big day."
Murgatroyd continued gushing about her fiancé, "I couldn't see myself with anybody else. He's the love of my life."
As previously reported, Chmerkovskiy proposed to Murgatroyd on Dec. 5 during a performance of "Sway: A Dance Trilogy" at the Olympian Theater in Miami.
Murgatroyd and Chmerkovskiy, who are both professional dancers on ABC's competition show "Dancing With the Stars," started dating in 2012 but split after a few months. In May, rumors surfaced that they had rekindled things when they were spotted holding hands.
Murgatroyd confirmed the romance a month later, telling Glamour that she and Chmerkovskiy try to spend as much time together as possible because they both have such hectic schedules. At the time she was on the "Dancing With the Stars" tour and revealed that Chmerkovskiy was on the road with her because they "didn't want to go eight weeks without seeing one another."
© Copyright IBTimes 2023. All rights reserved.