Pete Davidson Addresses 20-Year Age Gap With Girlfriend Kate Beckinsale
Pete Davidson has confirmed his relationship with Kate Beckinsale. There is a 20-year age gap between the two, and this has become a hot topic of discussion online. The actor recently touched on this subject and implied that there is a gender bias when talking about such relationships.
Davidson addressed the age gap issue when he appeared on a recent episode of "Saturday Night Live." The actor and comedian said that there seems to be a "crazy fascination" about the age difference between him and his girlfriend, but he added that they as a couple don't have a problem with it.
For people who still have questions about relationships with a big age difference, Davidson asked them to ask people like Leonardo DiCaprio, Michael Douglas, Richard Gere, Jeff Goldblum, Bruce Willis, Harrison Ford, Alec Baldwin, Sean Penn, Mel Gibson, Sylvester Stallone, Eddie Murphy, Larry King and many other celebrities who have some idea about the subject.
While Davidson's comedic take on the age gap issue made the audience laugh, he seems to be making a subtle suggestion that there is a lot of talk when an older woman dates a younger man, while older men dating young women doesn't get as much attention.
While Davidson has been getting questions about his relationship, so is his girlfriend. Beckinsale has addressed comments about her dating choice on social media, Entertainment Tonight reported.
Despite the age difference, the Davidson's relationship with Beckinsale is said to be getting serious. Sources close to the actor told Page Six that the two celebrities are "really into each other" and this is a "real romance." The two have been trying to remain low-key, but it is difficult for them to go out in public and not get recognized.
Davidson was previously dating singer Ariana Grande. The two broke up in October last year, and the actor went into depression after the breakup. Now that he is dating Beckinsale, he appears to be doing much better.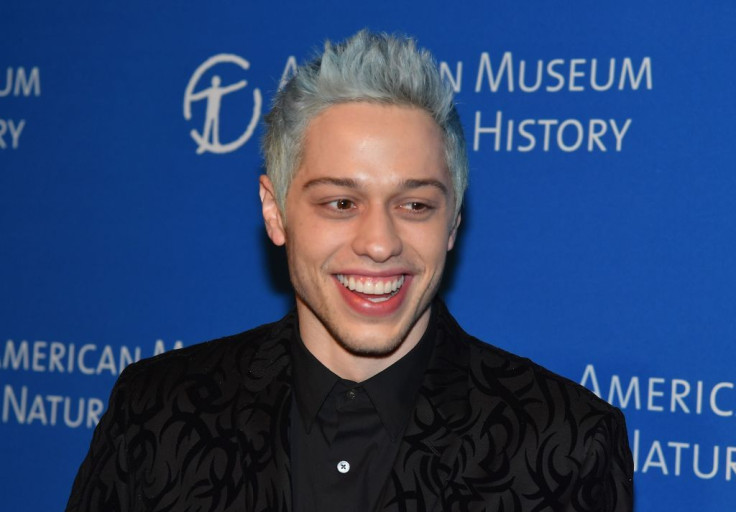 © Copyright IBTimes 2023. All rights reserved.