Pete Davidson Returns To Instagram After Kanye West's Social Media Attacks; Twitter Reacts
KEY POINTS
A new verified Instagram account for Pete Davidson went live Wednesday
The account is not following anyone and has no posts but already has 258,000 followers
This comes shortly after Kanye West shared a series of since-deleted Instagram posts attacking Davidson
Pete Davidson has rejoined Instagram following Kanye West's days-long social media tirade against him and his relationship with the rapper's estranged wife Kim Kardashian.
A new Instagram profile — featuring the site's verification checkmark — for the "Saturday Night Live" star went live Wednesday, Page Six reported.
Davidson's account, which has the handle @pmd, was not following anyone and had no posts as of writing. However, the account already has 258,000 followers and counting.
A rep for Davidson did not comment on the matter, the outlet noted.
This comes shortly after West posted a series of since-deleted Instagram posts attacking Davidson, whom he referred to as "Skete" and described as "garbage," "trash" and a "d–khead."
The rapper also encouraged fans to "scream" at the comedian if they meet him in person and shared a private message that appeared to be from Davidson, reassuring the rapper that he wasn't trying to get involved with his and Kardashian's four children, North, 8, Saint, 6, Chicago, 4, and Psalm, 2.
West shared the message to his followers with the caption: "NO YOU WILL NEVER MEET MY CHILDREN."
However, on Tuesday, West — who now goes by Ye — took down all of the posts on his Instagram account and shared a new photo of himself standing alone on a stage, writing that he was taking "accountability" for his recent social media rants.
The 44-year-old billionaire rapper acknowledged that sharing screenshots of messages he allegedly received from Kardashian and Davidson was "jarring and came off as harassing" and that he was "still learning in real-time."
Meanwhile, fans and online users appeared excited about Davidson's return to social media, while some questioned the timing of his Instagram comeback.
"Things might get interesting," one person tweeted. "Pete Davidson made an Instagram!!!!!! The world is healing," another wrote.
"Pete Davidson made an Instagram??? Is this a joke???" a different user asked.
"I really hope Pete Davidson isn't actually back on Instagram," another opined.
Some fans were shocked that Davidson was just rejoining social media. "I have been following Pete Davidson on Instagram for over a year now [but] just found out that it's not him, it's just a fanpage??? I'm shook," one fan wrote. "I thought he had one?!" another commented with a crying emoji.
Davidson first left Instagram in summer 2018, citing his mental health as the reason.
"No, there's nothing wrong. No, nothing happened. No, there's nothing cryptic about anything. I just don't wanna be on Instagram anymore. Or on any social media platform," he was quoted by Page Six as writing at the time.
"The internet is an evil place and it doesn't make me feel good," he continued. "Why should I spend any time on negative energy when my real life is f–king lit. The fact that I even have to say this proves my point. I love you all, and I'm sure I'll be back at some point. Your neighborhood goon, Pete."
He eventually returned but abandoned the site once more in December 2018 after sharing a concerning note where he said, "I really don't want to be on this earth anymore. I'm doing my best to stay here for you, but I actually don't know how much longer I can last. All I've ever tried to do was help people. Just remember I told you so."
The comedian returned five months later in April 2019 but wiped his account once more the next month.
Davidson rejoined Instagram once more in May 2020 to promote his movie "The King of Staten Island" before that account was also eventually deactivated.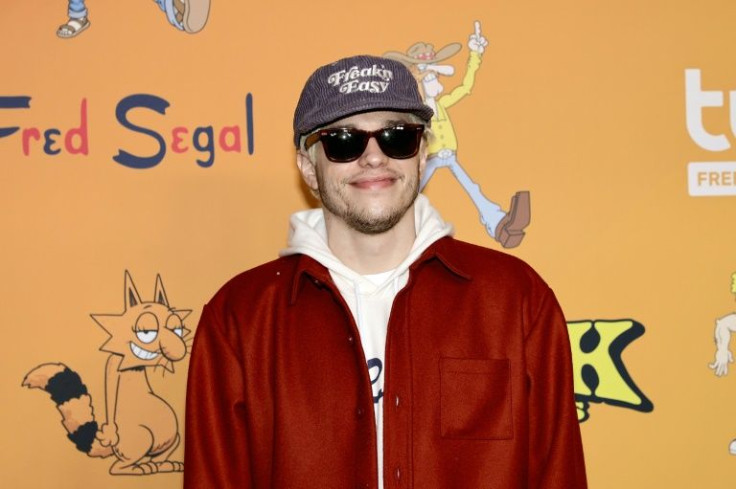 © Copyright IBTimes 2023. All rights reserved.