Phaedra Parks On NeNe Leakes Dating Again After Husband Gregg's Death: 'Go After It'
KEY POINTS
Phaedra Parks said she would support whatever makes her friend NeNe Leakes "happy"
Leakes recently thanked the "gentlemen" sliding into her DMs after her late husband Gregg's passing
Gregg, who suffered from colon cancer, succumbed to his lengthy battle on Sept. 1 at the age of 66
Phaedra Parks is supportive of friend NeNe Leakes finding love again after the latter lost her husband, Gregg Leakes, last month.
Parks, 47, told Page Six in an interview that she believes "love conquers all," adding, "If NeNe wants to find love, she is gorgeous and she's got a great body. So I say, go after it, honey."
The "Real Housewives of Atlanta" alum's comment came days after NeNe, 53, thanked the "gentlemen" sliding into her DMs following her husband's passing. "I love reading the messages. They are inspiring to say the least," she said in a since-expired video on her Instagram Story, according to Page Six.
Parks added that she would support whatever makes her friend happy and hopes that NeNe would have no regrets.
"In my business, I see people die every day unexpectedly," explained Parks, who is a licensed funeral director and mortician. "The tears over graves are cried for deeds undone and words left unsaid. So I just tell people you've got to live like today is your last day, not foolishly but you cannot live with regrets. I don't want NeNe to have any regrets."
Parks — along with NeNe's other former "RHOA" co-stars Lisa Wu, Marlo Hampton, Porsha Williams and Eva Marcille — were present when NeNe held a big "Celebration of Life" party for her late husband.
Parks described the event, which took place at NeNe's Linnethia Lounge in Atlanta last month, as "a beautiful moment." She added that she was "so proud" of NeNe as a businesswoman, wife and mom.
"I always tell her, 'Whatever you need, I'm there.' That's how I am with all my friends," she added.
According to Parks, NeNe is "holding up well," but she doesn't expect her pal to ever "get over" Gregg's death.
"I just talked to her last week and we laughed, so she is doing as good as anyone could expect from someone in her situation," she noted. "It's hard to lose a spouse, though. It's hard to lose anyone but especially someone like Gregg, who absolutely adored NeNe. He was her biggest cheerleader, so it's tough."
Gregg, who suffered from colon cancer, succumbed to his lengthy battle on Sept. 1 at the age of 66. He was diagnosed with stage 3 colon cancer in 2018 and had been in remission for two years, until NeNe revealed in June that he was hospitalized and recovering from surgery following the return of his cancer.
Prior to his death, NeNe gave an update about Gregg's health in late August after a customer approached her and requested that the reality star get on the microphone to wish them a happy birthday. However, the fan allegedly told her she was rude for not being more cheerful.
"You don't know what we're dealing with right now. We walked in this lounge because we had to walk in this lounge because this is our business," NeNe explained. "So, when people approach and say, 'You're rude because you don't want to say happy birthday,' my husband is at home dying. I don't want to say, 'Happy birthday.'"
NeNe and Gregg were married for more than 20 years. After initially tying the knot in 1997, they divorced in 2011, but they wed for the second time in June 2013.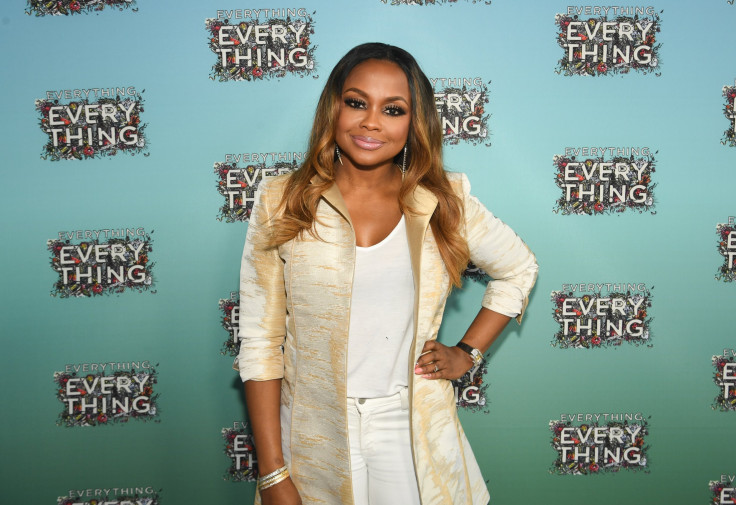 © Copyright IBTimes 2022. All rights reserved.
FOLLOW MORE IBT NEWS ON THE BELOW CHANNELS