Philip Seymour Hoffman's Will Requests Son To Be Raised In NYC, Leaves Estate To Mimi O'Donnell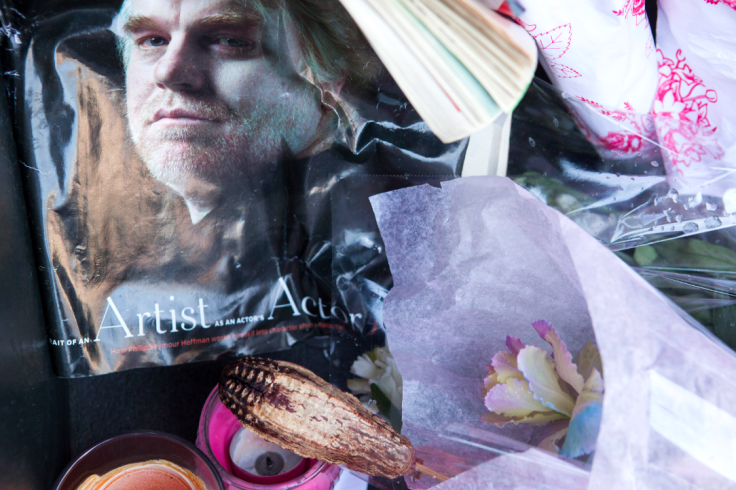 Philip Seymour Hoffman did not want his son to grow up in Hollywood.
The actor has left his entire estate to his estranged partner, Mimi O'Donnell, and left specific instructions as to where his son should be raised, TMZ reported Wednesday after it obtained a copy of his will. Hoffman, who is believed to have overdosed on heroin, left strict instructions for baby Cooper, who is now 10, when it was drawn up in 2004. His two daughters had not yet been born when the will was drafted.
TMZ wrote that Hoffman wanted his son to be raised in Manhattan so he would be able to experience the culture, arts and architecture the city offers. Currently, the family resides in Downtown Manhattan, Us Weekly noted. At the time of Hoffman's death, he had been living separately in a Greenwich Village apartment. It was rumored that O'Donnell kicked him out of their home because she suspected infidelity and that he was using heroin again.
Hoffman's last will and testament added that if for some reason Cooper was not able to live in New York City, he wanted his only son to reside in Chicago or San Francisco. Furthermore, if neither city is his home, he wants the boy to visit them at least twice a year. As for Hollywood, the place Hoffman frequented often, the late "Capote" actor did not mention Tinseltown.
Before his untimely death two weeks ago, the Oscar winner had told Us Weekly he and his son were close and he often went to his son's basketball games. "My spare time is really about hanging out with my kids," Hoffman once told the news site. "If I'm free, a good chuck of that is going to be thinking about how to hang out with them."
Hoffman and O'Donnell also had two daughters together: Tallulah, 7, and Willa, 5. Hoffman was reportedly supposed to meet up with his family at a park on Feb. 2. When he never showed up, O'Donnell reportedly asked for Hoffman's personal assistant to check on him. The 46-year-old was said to have been found lying on his bathroom floor with a syringe still in his arm.
Such famous friends as Michelle Williams, Joaquin Phoenix, Amy Adams, Justin Theroux and Cate Blanchett attended his private funeral on the Upper East Side on Feb. 6.
Hoffman was worth in excess of $500,000, according to a filing in Manhattan Surrogate Court in 2004. No doubt the figure at his death was much more. He and O'Donnell shared a $4.2 million West Village condo, the New York Daily News reported.
Follow me on Twitter @mariamzzarella
© Copyright IBTimes 2023. All rights reserved.