Phoenix Police Veteran Killed, 2 Other Offices Shot While Responding To Domestic Violence Call
KEY POINTS
Officers responded to a domestic violence call saying that the roommates at the home got into some sort of argument
"It is currently unknown what let up to the shooting"
Carnicle was was months away from retiring from his 30-year service
A Phoenix police veteran commander was killed and two officers were injured in a shooting when a man opened fire at them.
The incident took place at a home in 23800 block of North 40th Drive near Pinnacle Peak Road, Northwest Pheonix around 7 p.m. local time Sunday (10 p.m. EDT), after Pheonix Police Department officers responded to a domestic violence call saying that the roommates at the home got into some sort of argument and the situation had escalated beyond control.
Cmdr. Greg Carnicle and two other officers were dispatched to the scene. As soon as the officers entered the house, the suspect opened fire at them. Carnicle was killed in the line of duty. The other two officers survived non-life threatening injuries.
"It is currently unknown what let up to the shooting," Sgt. Mercedes Fortune told reporters.
The suspect also fired multiple shots at a police drone surveilling the area. According to local reports, the suspect was barricaded inside the house and more officers made their way in around 11:40 p.m. EDT.
"The shooter was still inside the residence and the situation was still active as of 10 p.m," Fortune said.
Police were asking the public to stay away and shortly the police vehicles began leaving the scene, indicating the scene was no longer active. The suspect was "shot" and was "down." But the police have not yet confirmed the suspect's condition.
"After a decorated career spent keeping PHX safe, he had his choice of assignments. He volunteered to be a Night Commander — this is the truest sign of the integrity of his character," Phoenix Mayor Kate Gallego wrote on her Twitter.
Carnicle, a father of four adult children, was months away from retiring from his 30-year service.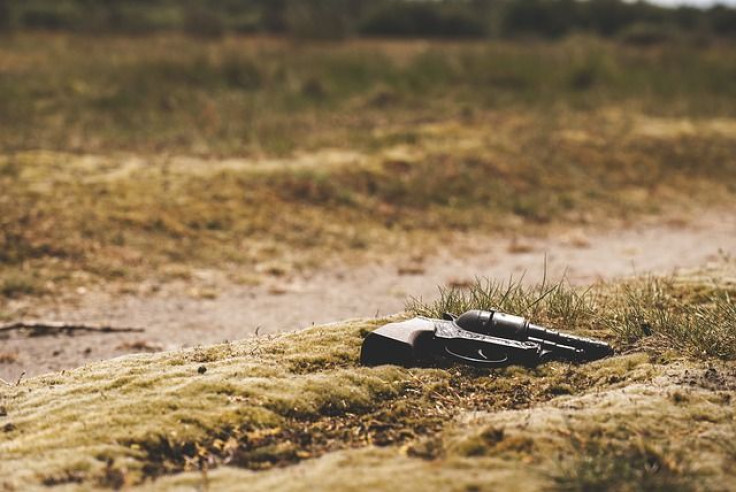 © Copyright IBTimes 2023. All rights reserved.