Phoenix Teen Injured While Saving 3 Children From Being Hit By Car
A 16-year-old boy in Phoenix was critically injured Wednesday after he was hit by a moving car while pushing a group of kids out of its way. The car would have otherwise hit the children.
Francisco Solis Garcia was walking on a marked crosswalk on Roser Road near Central Avenue around 10:20 p.m. EST with three children, aged 12, 11 and 4. At the time, a Dodge Challenger which failed to slow down while trying to make a left turn came in their way. Garcia saw the approaching vehicle and pushed the children away. However, he was hit by the car. A 20-year-old unidentified man was driving the vehicle.
Garcia was rushed to a hospital after the collision. Police said one of the children was lightly hit but didn't suffer any injuries. The other two children also escaped without injuries.
A 20-year-old female passenger in the vehicle reportedly told police that the driver did not see anyone in the crosswalk.
Police didn't deem impairment as a factor in the crash. It was not known whether the driver will face any charges.
"He's a very sweet boy, he's my youngest brother," Ivan Solis Garcia, Francisco's brother, told ABC 15. "He takes his nieces and nephews to the park, he's a good kid."
Garcia reportedly had undergone a surgery Thursday morning and was recovering.
"I hope he feels better. I want him to know that we love him," Stacey Solis, the 11-year-old involved with the incident, said.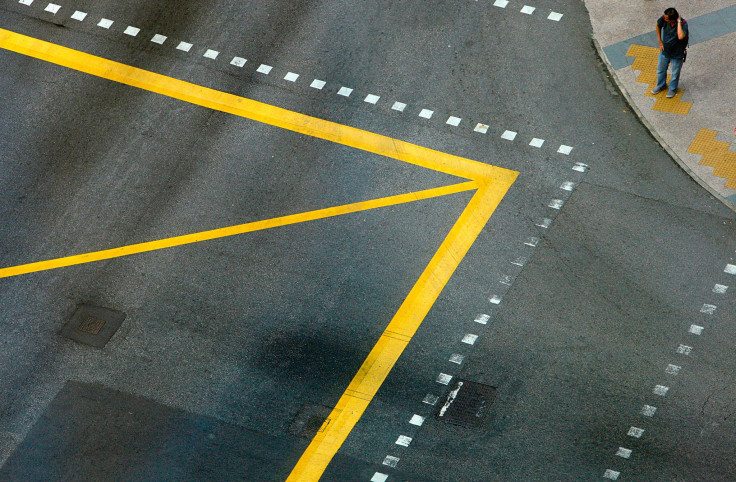 FOLLOW MORE IBT NEWS ON THE BELOW CHANNELS