Photobombing Fiji Water Model Files Lawsuit After Golden Globes
The Fiji water model that became popular for photobombing celebrities on the red carpet of the Golden Globes this year has sued the same water company that put her into the spotlight.
Kelleth Cuthbert, real name Kelly Steinbach, filed a lawsuit against the Fiji Water Company and The Wonderful Company, accusing them of creating a marketing campaign using her image without her authorization, MSN reported.
Steinbach claims in her suit that one day after the Golden Globes, Fiji Water "intentionally created cardboard cutouts of Steinbach for use in a cardboard cutout marketing campaign," according to court documents obtained by The Blast.
Steinbach said that Fiji tried to come to an agreement with her agent to use her image as part of a marketing campaign, but the cardboard cutouts featuring the model were already placed in a Bristol Farms in West Hollywood, California, MSN reported. The paparazzi captured the cutout of Steinbach photobombing musician John Legend in the background as he left the grocery store.
According to the lawsuit, Fiji offered "gifts to entice" Steinbach to sign over the rights to use her image in its water campaign. The lawsuit also contends that Fiji, "pressured Steinbach into video recording a fake signing of a fake document to simulate Steinbach signing on as a Fiji Water Ambassador."
Steinbach's attorneys said the document was not an agreement with the water company and she later destroyed it, MSN reported. The suit alleges that Fiji was aware that there was no agreement to use Steinbach's image or likeness for profit.
Fiji responded to the lawsuit by telling The Blast, "This lawsuit is frivolous and entirely without merit. After the Golden Globes social media moment, we negotiated a generous agreement with Ms. Cuthbert that she blatantly violated."
"We are confident that we will prevail in Court. Throughout our history, we have had a sterling reputation working with talent," the company added.
Steinbach is looking for monetary damages from the lawsuit for the use of her image by Fiji.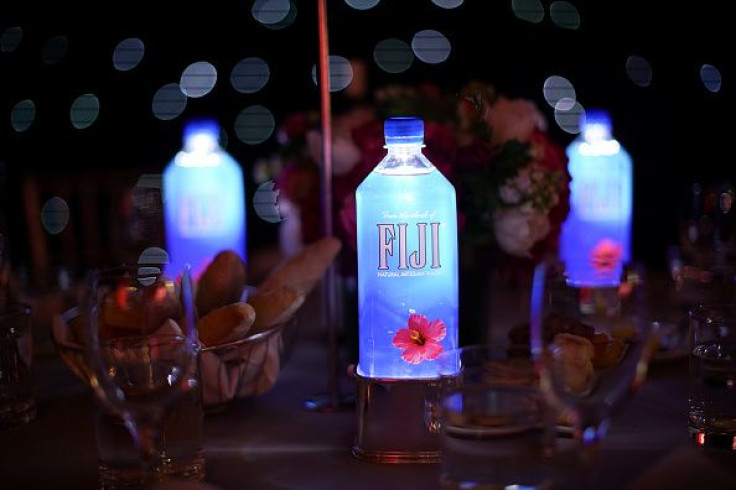 © Copyright IBTimes 2023. All rights reserved.