[PHOTOS] FDA Unveils Nine Graphic Health Warnings as Cigarette Label
The U.S Food and Drug Administration (FDA) have come up with new cigarette warning labels, its first in more than 25 years. The new labels are required to be on all cigarette packs, cartons and advertisement by no later than September 2012.
Smoking cigarette is the leading cause of preventable and premature death in United States, accounting for 443,000 deaths every year, according to Centers for Disease Control and Prevention (CDC). It is costing United States almost $200 billion annually in diminished productivity and medical cost.
These warnings, which were proposed in November 2010, were required under the Family Smoking Prevention and Tobacco Control Act, which was passed with broad bipartisan support in Congress and signed into law by President Obama on June 22, 2009.
The FDA chose nine images from the first proposed 36 after reviewing the related scientific literature, analyzing the results from an 18,000-person study and taking into account more than 1,700 comments from many groups, including the tobacco industry, retailers, health professionals, public health and other advocacy groups, academics, state and local public health agencies, medical organizations and individual consumers.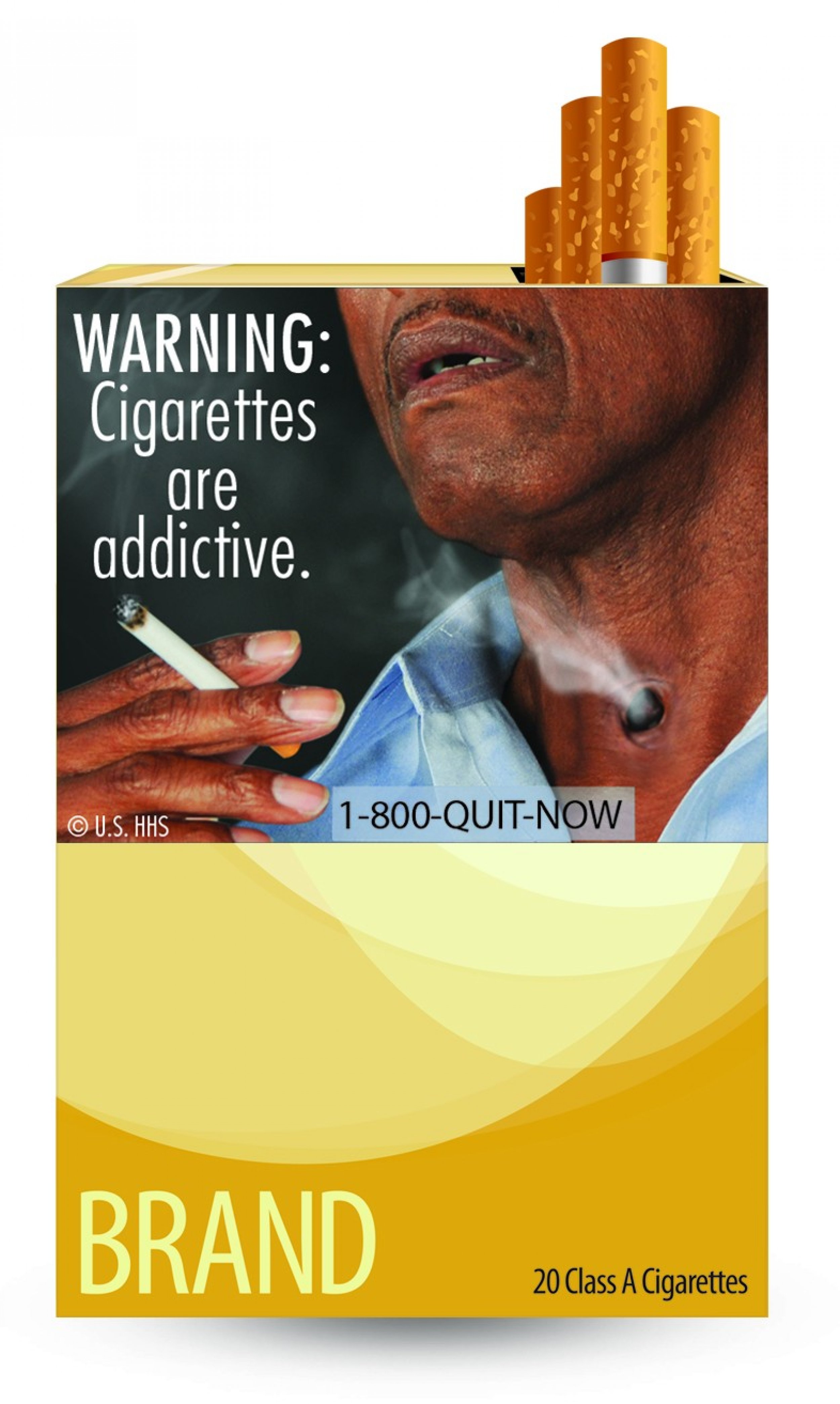 © Copyright IBTimes 2023. All rights reserved.