Picture Of Reality Winner's Mugshot Leaks To Twitter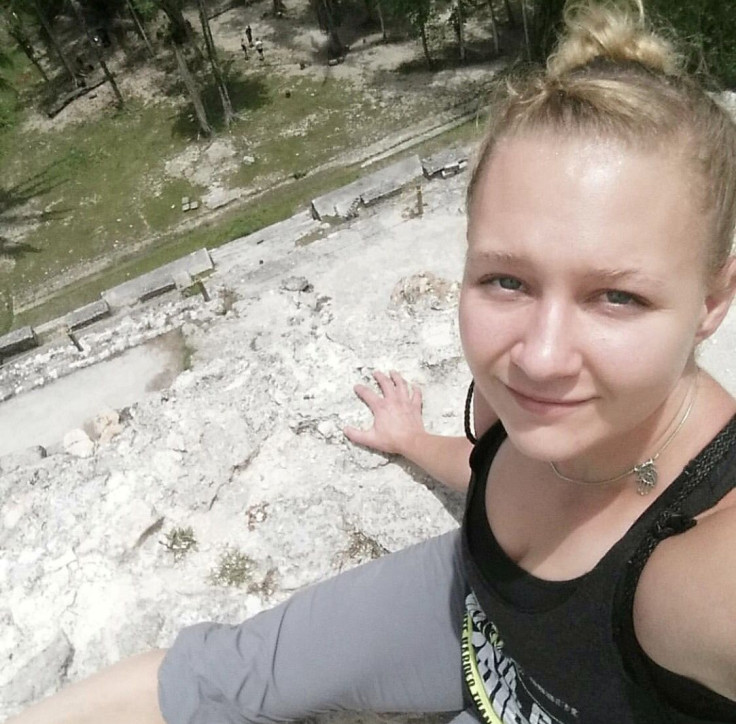 Reality Winner, the government contractor who leaked top-secret NSA intelligence detailing Russia's alleged interference, was arrested Saturday. Winner is being temporarily housed in the Lincoln County jail in Augusta, Georgia. Her mugshot leaked to Twitter on Wednesday.
Winner's arrest was announced on Monday and she was charged for "removing classified material from the government facility where she worked and mailing it to a news outlet," according to an official report by the Justice Department.
The 25-year-old leaked the top-secret report to The Intercept, who subsequently published the classified material after Winner allegedly sent it to the online news outlet by mail.
Winner started working at a Georgian government facility in February as an employee of Pluribus International, a firm based in Alexandria, Virginia. She printed the top secret document, dated May 5, on May 9. An FBI audit showed that six people printed the document, including Winner, and that her computer at work showed that she emailed The Intercept.
READ: Reality Winner Indictment: Edward Snowden Condemns Charges Against NSA Leaker
The report said that Russian cyberattacks targeted more than 100 election officials in the weeks leading up to last year's election. Here's an excerpt from the text:
Russian General Staff Main Intelligence Directorate actors … executed cyber espionage operations against a named U.S. company in August 2016, evidently to obtain information on elections-related software and hardware solutions. … The actors likely used data obtained from that operation to … launch a voter registration-themed spear-phishing campaign targeting U.S. local government organizations,
Winner's Attorney, Titus Thomas Nichols, said in an interview that his client was a "good person" and will remain in federal custody until Thursday.
"She is still in federal custody and we have a detention hearing on Thursday to determine if she'll be released before trial," Nichols told ABC News in a statement Monday night. "She's a good person with no criminal history who is caught in a political whirlwind."
READ: How Does Reality Winner Compare To Edward Snowden After Leaking NSA Documents?
Her mother, Billie Winner-Davis, the accused's mother said that her daughter was a linguist with the Air Force in Maryland and speaks Pashto, Farsi and Dari—languages widely spoken in Iran and Afghanistan, according to CNN.
"She served her country; she is a veteran," Gary Davis, her stepfather, told CNN's Anderson Cooper on Tuesday: "She's a patriot, and to see her maligned and slandered in the media is very disheartening."
This is the first leaker of classified documents that has been arrested under the Trump Administration. Since taking up the mantle as president, Trump has fumed about leaks related to Russian hacking and the investigation into whether anyone in his campaign colluded with the effort.
"The FBI is totally unable to stop the national security 'leakers' that have permeated our government for a long time," he tweeted in February. "Classified information is being given to media that could have a devastating effect on U.S. FIND NOW."
© Copyright IBTimes 2023. All rights reserved.
FOLLOW MORE IBT NEWS ON THE BELOW CHANNELS