PICTURES: Pamela Anderson Reveals New Look Thanks To Plastic Surgery, Doctor Claims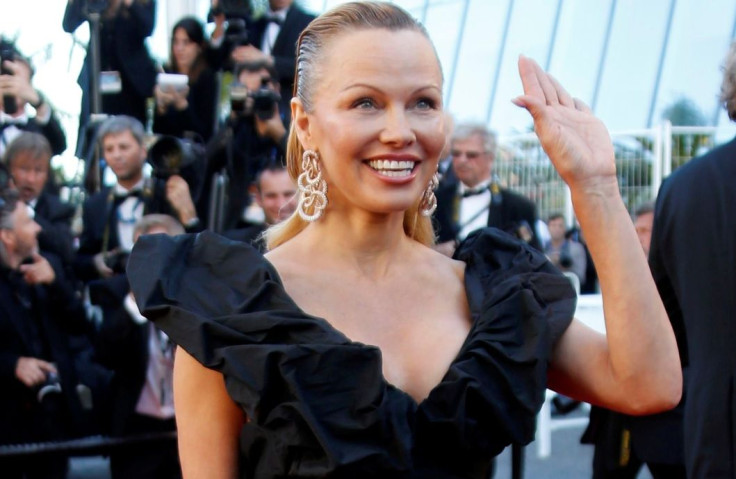 Former "Baywatch" actress Pamela Anderson unveiled a new look at the 70 Cannes Film Festival May 20 and it shocked nearly everyone who saw her. Gone was the blonde bombshell who sported heavy black eye makeup. In her place was a fresh-faced woman who arguably looked remarkably younger. So how did she do it? One source claimed to Radar Online Friday that Anderson went through the transition to please her new beau, WikiLeaks founder Julian Assange.
Anderson, 49, achieved her youthful appearance with the help of a surgeon. "She looks younger than ever, but appears to have had the help of a very good surgeon," America's Holistic Plastic Surgeon, Dr. Anthony Youn, MD, FACS, told Radar Online. "Pam has undergone a ton of changes."
READ: Pamela Anderson Dating Julian Assange? WikiLeaks Founder Is 'Romantic'
The doctor has not treated Anderson, but mused she had fat injection and Botox. "Her cheeks are also plump and youthful, possibly from injections of fat. I also suspect that she has some Botox in her frown lines and injectable filler in her smile lines. She's also let her lips settle down a bit. They don't look as puffy as they used to, and therefore make her look more natural," said Youn.
Dr. Adam Schaffner, MD, FACS, a plastic surgeon based in New York, concurred with Youn, saying Anderson definitely had work to her face done.
"It appears she may have had some changes to her mid-face, such as a facelift and fillers with fat or products such as Juvederm or Restylane. Pamela may have also had a brow lift and an eyelid lift as well," he said, even though he has not treated Anderson.
While Anderson hasn't addressed her rumored plastic surgery, she was more than willing to gush about 45-year-old Assange to People Magazine during an April interview.
"Julian is trying to free the world by educating it. It is a romantic struggle — I love him for this," Anderson, who has been married four times, said. "I understand that our 'affair' and the curiosity surrounding that might bring some attention to his situation. That's fine, but I'd rather not go into private details. Let's just say everyone deserves love."
Even though her relationship with Assange is "challenging," the former Playboy model says it's worth it because of the conversations they have together.
"We talk about the world," Anderson said. "He's a very good teacher. Julian is one of my favorite people. He is a refugee. He might be the most famous refugee of our time — famous for being persecuted."
READ: Pamela Anderson-Julian Assange Love Timeline: Former 'Baywatch' Actress Opens Up
Anderson vied for her lover, saying he is misunderstood by some people. "He's a good person who cares about the world," she said. "He is a kind and deeply empathetic person. He is funny, sensitive, romantic, surprisingly resourceful. He's a good man." She added she is "very concerned" about his "well-being and safety."
Assange founded WikiLeaks, a multi-national media organization in 2006 o anonymously publish classified information. President Donald Trump deemed WikiLeaks "disgraceful" during a 2010 interview.
He changed his mind after the outlet leaked nearly 20,000 emails from Hillary Clinton's campaign right before the November 2016 election. Trump then claimed he "loves WikiLeaks." The email scandal is one of the reasons Clinton lost her chance at the White House.
Follow me on Twitter @mariamzzarella
© Copyright IBTimes 2023. All rights reserved.