Piers Morgan Thanks Meghan Markle As His Rant Tops Media Regulator's Complaints List
KEY POINTS
Piers Morgan's comments about Meghan Markle's interview with Oprah Winfrey drew 54,595 complaints in March
Morgan tweeted that he was "delighted" by the news, especially because he had been cleared by the watchdog
He previously accused Markle of lying after the duchess opened up to Winfrey about having suicidal thoughts
Piers Morgan's comments on Meghan Markle and Prince Harry's interview with Oprah Winfrey topped what has been a record year for complaints to U.K. media regulator Office of Communications (Ofcom).
On Monday, Ofcom announced that Morgan's comments about Markle's Oprah interview on his then-talk show "Good Morning Britain" drew 54,595 complaints in March, making it the most complained about moment of the year.
Responding to the news, Morgan tweeted, "Delighted to have perpetrated the most complained about moment on U.K. TV for 2021, especially because every single one of the absurd complaints was rejected. Thanks, Princess Pinocchio!"
In the controversial episode of "Good Morning Britain," which aired in March, Morgan accused Markle of lying after the Duchess of Sussex opened up to Winfrey about having suicidal thoughts and claimed she was told that seeking help would not look good for a member of the royal family.
"Who did you go to?" Morgan said on the ITV breakfast show at the time. "What did they say to you? I'm sorry, I don't believe a word she said, Meghan Markle. I wouldn't believe it if she read me a weather report."
Morgan's comments quickly sparked backlash, and Ofcom received thousands of complaints about the host's behavior, including one from Markle.
Morgan quit "GMB" just a day after making the controversial remarks.
Following a probe, however, the TV personality was cleared by the watchdog, which concluded that his remarks did not violate the broadcasting code on harm and offense.
"This was a finely balanced decision. Mr. Morgan's comments were potentially harmful and offensive to viewers, and we recognize the strong public reaction to them. But we also took full account of freedom of expression," an Ofcom spokesman said in a statement obtained by The Guardian in September.
He added: "Under our rules, broadcasters can include controversial opinions as part of legitimate debate in the public interest, and the strong challenge to Mr. Morgan from other contributors provided important context for viewers."
However, the regulator said it also reminded ITV to be cautious when discussing mental health in the future.
In its ruling, Ofcom said that restricting views such as those expressed by Morgan would be "an unwarranted and chilling restriction on freedom of expression both of the broadcaster and the audience."
After he was cleared, Morgan tweeted that the regulator's ruling is a "vindication of me" a "resounding victory for freedom of speech and a resounding defeat for Princess Pinocchios who think we should all be compelled to believe every fork-tongued word they say." He also jokingly added if he could have his job back.
Days after the debacle, Morgan claimed that he lost his job on "Good Morning Britain" because he "chose not to apologize" to the duchess for saying he didn't believe her.
"Piers was asked to apologize for disbelieving Meghan or he would no longer be able to present 'GMB' — and he refused. If he'd said sorry, he'd still be there," an unnamed source told Page Six.
TV and radio complaints to Ofcom's broadcasting standards team topped 150,000 in 2021, an increase of 124% on last year. These do not include complaints about the BBC, which are handled by the BBC in the first instance.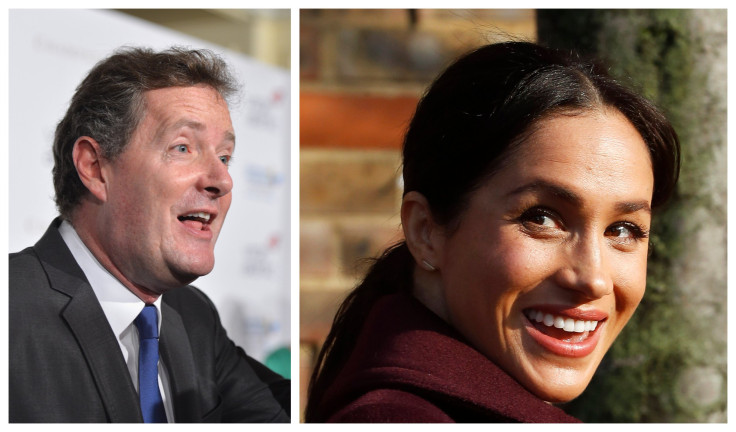 © Copyright IBTimes 2023. All rights reserved.