Pilot Who Threatened To Crash Plane Into Mississippi Walmart Posted 'Goodbye' Message On Facebook
The pilot who threatened to crash a plane into a Walmart in Mississippi posted a "goodbye" message on his Facebook page prior to the incident.
At a press conference Saturday, authorities revealed Cory Wayne Patterson stole a Beechcraft King Air C90A from Tupelo Regional Airport and threatened to crash the plane.
Before Patterson contacted 911 and began issuing the threat, he shared what appeared to be a suicide note on his Facebook page.
"Sorry, everyone. Never actually wanted to hurt anyone. I love my parents and sister this isn't your fault. Goodbye," Patterson's post read.
The incident began around 5 a.m. local time when the Tupelo Police Department issued a statement revealing it was "notified that a pilot of an airplane (possibly King Air type) was flying over Tupelo, a city in northeast Mississippi. The pilot has made contact with E911 and is threatening to intentionally crash into Walmart on West Main."
Patterson, who didn't have a pilot's license, was employed by Tupelo Aviation. He fueled aircraft and had some flight instruction experience.
Following his threats to crash the aircraft into a Tupelo Walmart, police said they alerted the store and other businesses in the area.
"TPD has worked with Walmart West and Dodges on West Main to evacuate the stores and disperse people as much as practical. TPD also has been able to begin talking with the pilot directly," the statement read.
Officials also warned residents to avoid the area until it was deemed safe.
"With the mobility of an airplane of that type the danger zone is much larger than even Tupelo," police said.
Negotiators were eventually able to convince Patterson to abandon his plans to crash the plane. However, since he didn't have experience landing, a pilot attempted to coach him through it.
After a negotiator reestablished contact, the plane landed safely, and Patterson was taken into custody. He faces charges of terroristic threats and grand larceny.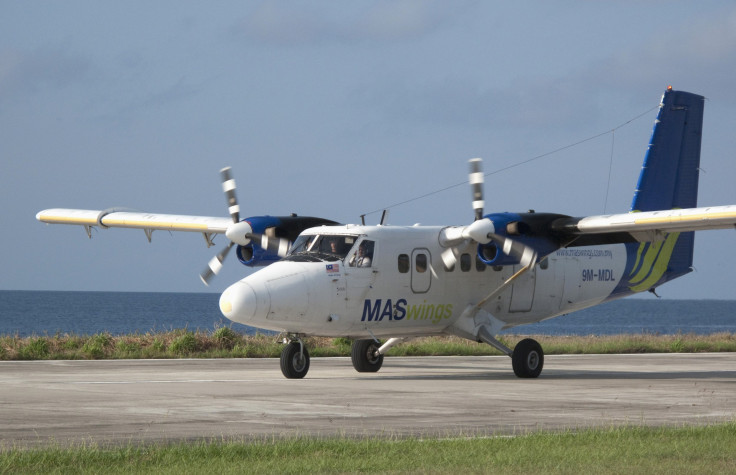 © Copyright IBTimes 2023. All rights reserved.