'Pimp' Files Lawsuit Against Nike For Failing To Label Their Shoes Dangerous Weapons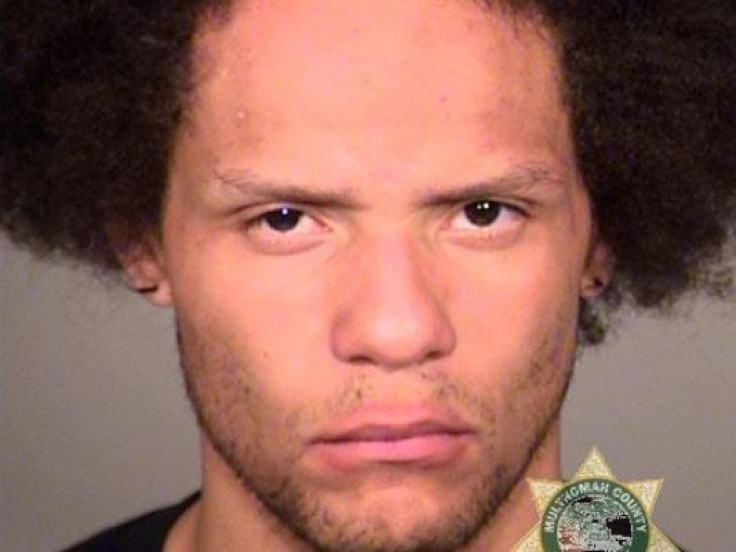 A 26-year-old Oregon 'pimp' has filed a $100 million lawsuit against Nike for failing to provide a warning that their shoes could be used as a weapon. In June 2012, while wearing a pair of Nike shoes, Sirgiorgio Sanford Clardy brutally stomped the face of a man who refused to pay one of Clardy's prostitutes.
Clardy received a 100-year prison sentence for the beating and subsequent robbing of the man, and for beating the 18-year-old woman he forced into prostitution. The man required plastic surgery and the woman bled from the ears. In 2013 jurors found him guilty of second-degree assault.
In both his trial and his current suit against Nike, he is representing himself. The three-page complaint was handwritten from the Eastern Oregon Correctional Institution where Clardy is serving his sentence.
He claims Nike should have placed a warning in his Air Jordan shoes to let wearers know that they could be considered a dangerous weapon. In the complaint, Clardy says "under product liability there is a certain standard of care that is required to be upheld by potentially dangerous product … do (sic) to the fact that these defendants named in this Tort claim failed to warn of risk or to provide an adequate warning or instruction, it has caused personal injury in the likes of mental suffering."
In Clardy's trial, a psychologist declared Clardy an antisocial psychopath who was "100 percent" likely to commit violent crimes again. Clardy's trial was marked by his frequent inappropriate actions, one severe enough that he was removed from the courtroom.
And in at least one instance, he was cuffed to a wheelchair and had his head covered to stop him from spitting on others in the courtroom. Clardy has been convicted of 20 felonies throughout his lifetime.
Nike has not yet responded to the suit.
© Copyright IBTimes 2023. All rights reserved.
FOLLOW MORE IBT NEWS ON THE BELOW CHANNELS