Poland's Hunt For Nazi Gold: Treasure Hunters Launch Search For Train After Military Secures Area Surrounding Secret Tunnels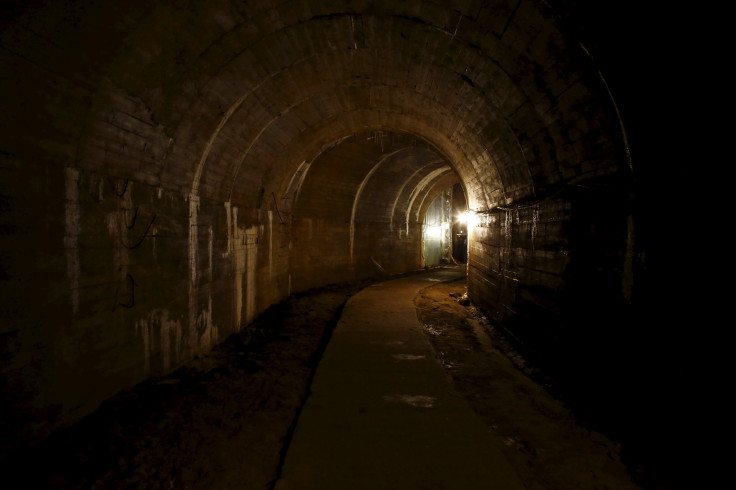 On Monday, two treasure hunters in Poland began searching for a train, reportedly full of gold, gems and guns, that they said Nazis had hidden at the end of World War II. Piotr Koper and Andreas Richter, along with experts from the Polish Mining Academy, had plans to use thermo-cameras, geo-radar and other advanced technology and tools to find the train, the Local reported. The two men claimed in August that they had found an armored train car in Walbrzych, a city in southwestern Poland, near the Czech border.
Poland's Deputy Culture Minister said in August that he had seen "a good quality, ground-penetrating radar image" of the locomotor. "I'm more than 99 percent sure such a train exists, but the nature of its contents is unverifiable at the moment," Piotr Zuchowski, the deputy minister and national heritage conservation officer, told reporters at the time.
The buzz around the potential gold rush grew louder in September when a local council said it had found a "railway tunnel with a multi-level complex of underground corridors from the days of World War II" that could be longer than two kilometers. A long-lost train containing gold worth billions of dollars -- possibly 300 tons of gold, gems and firearms -- was believed to have been left there by the Nazis, CNBC reported.
In October, the Polish military secured the area, searching for land mines and clearing thickets that made it more accessible to treasure hunters. Zuchowski had warned in August that the train could have been booby-trapped.
Koper and Richter have claimed that they have the right to a finder's fee of 10 percent of whatever is found in the train. Koper said that he and Richter could publish their findings as early as the end of November.
"When I first came to this region 13 years ago I didn't take the stories seriously – they were just fairy tales to me," Koper said, the Local reported. He has since changed his mind, thanks in part to advanced technologies that are available even to those who hunt treasure as a hobby. "Sometimes one needs a bit of luck, and that was the case with us. We came across a witness who told us where to search, and suddenly all the pieces of the puzzle came together," he added.
© Copyright IBTimes 2023. All rights reserved.