Police Find Dead Man, 124 Live Snakes Inside Maryland Home During Welfare Check
A man was found dead in a Maryland house containing more than 120 snakes, including some exotic and venomous ones.
Deputies with the Charles County Sheriff's Office arrived at the residence in the 5500 block of Raphael Drive in Pomfret for a welfare check Wednesday after a neighbor alerted them, saying that he had seen a man lying unconscious on the floor. The officers forced their way in and found the 49-year-old man dead, WBAL TV reported.
The identity of the deceased has not been revealed.
Charles County spokesperson Jennifer Harris said authorities also found 124 live snakes inside the home that were "meticulously cared for" in cages. Among the snakes were cobras, black mambas, rattlesnakes, and a 14-foot-long Burmese python. Animal experts arrived at the home the following day and removed the reptiles.
"He does have a collection of venomous snakes that are illegal to keep in the state of Maryland. So, we're looking into how he acquired that and kept them inside the home. Some of the breeds that animal control officers encountered included pythons, rattlesnakes, cobras, black mambas," Harris was quoted as saying by the outlet.
She added that "nobody seemed to be aware that he was harboring snakes inside the home."
Meanwhile, the body was sent for an autopsy and the results are awaited. Authorities, however, believe there was no foul play involved. They also do not believe that any of the snakes killed him.
"We don't anticipate that there was any security issue with any of the snakes escaping. He was well-known by his neighbors in the community, but nobody had just basically ever been inside his home to know that this part of the home life was going on," Harris said, according to NBC News.
She added that the Charles County chief of animal control told her that he had "never encountered anything quite like this situation that we saw today."
Speaking to International Business Times on the occasion of National Reptile Awareness Day in 2020, Joshua Castle, a snake catcher from Brisbane, Australia, had said that reptiles can make good pets.
"Yes reptiles can most defiantly be kept as pets, one thing you should note before keeping reptiles is that they don't require a lot of attention nor do they show you any affection, so if you want a reptile to be all cuddly with, it is probably not the pet for you. I personally keep a large number of reptiles, from snakes to lizards to geckos, and even venomous snakes as pets. If you have a passion for reptiles and wildlife, then reptiles defiantly make great pets," he had told IBT.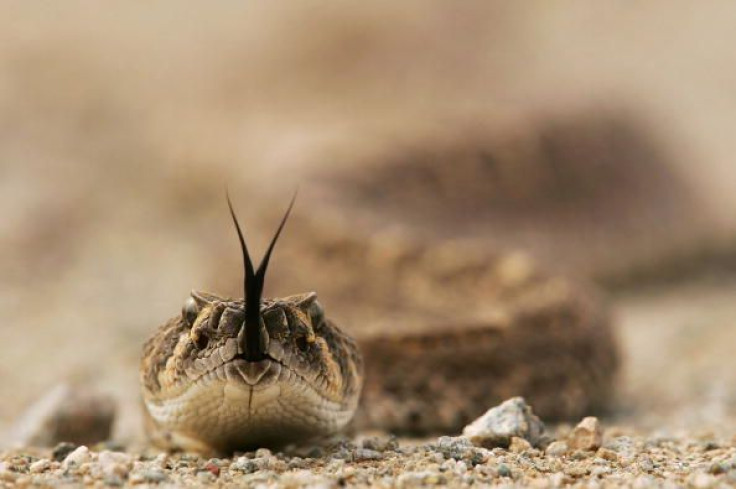 FOLLOW MORE IBT NEWS ON THE BELOW CHANNELS