Police Identify 'Person Of Interest' In 'Black Lives Matter' Shooting In Colorado
KEY POINTS
Curly-haired white man wearing eyeglasses "person of interest" after Aurora Police shared his photo to public
Authorities said they have made contact with the man, but didn't show up at the police station Monday
Incident came after turquoise-colored Jeep drove through "Black Lives Matter" protest on Interstate 55 Saturday
Witnesses say the protester who fired the weapon may have been aiming at the Jeep driver
Aurora Police have identified a "person of interest" involved in a shooting incident after a vehicle rammed toward a crowd of "Black Lives Matter" protesters in Colorado over the weekend.
Law officials have "positively identified" a curly-haired white man wearing eyeglasses after they released a photo of him to the public. Aurora Police Department spokesman Officer Matthew Longshore also said that they have made contact with the man, ABC News reported.
The man agreed to cooperate with authorities provided the presence of his lawyer. However, Longshore said that as of 4:00 p.m. Monday, the man and his lawyer had yet to show up at the police department to "tell his side of the story."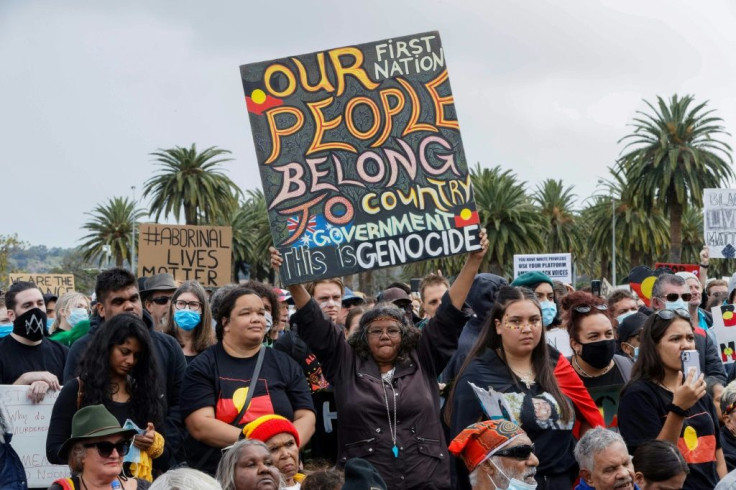 The Department took to Twitter Saturday and posted about the incident. It said protesters were marching on Interstate 55 when an unidentified driver "decided to drive through the crowd" using what was later described as a turquoise-colored Jeep around 7:00 p.m. A protester then took out a weapon and fired.
"While the Jeep was being driven through the crowd, multiple shots were fired by a protester. At this time it is unknown if multiple people fired their weapons, or if it was just one individual," police said a statement.
Witnesses told police that the protester who fired the weapon may have been aiming at the driver, but it hit a fellow demonstrator.
The shooting victim was grazed in the head by a bullet and arrived at a local hospital in a private vehicle. A second victim was also reported to have been shot in the leg and was taken to a hospital by ambulance, said ABC News.
A demonstrator told The Denver Channel that he heard a "couple of pops" after everyone ran off the highway when the Jeep went right for them. He added that he couldn't tell if the pops were gunfire at the time of the incident, but he did saw one person with gauze wrapped around their leg.
The Jeep driver told police in "preliminary interviews" that protesters began to surround him while he was on the Interstate. Demonstrators then started "yelling and striking his vehicle" and said that a white pickup truck struck the front of his vehicle.
The driver also claimed that the reason why he drove toward the protesters was that he was "scared and trying to get away," said ABC News.
© Copyright IBTimes 2023. All rights reserved.