Police Killings By Race 2016: Mentally Ill Often A Target, But Chicago Police Might Have A Solution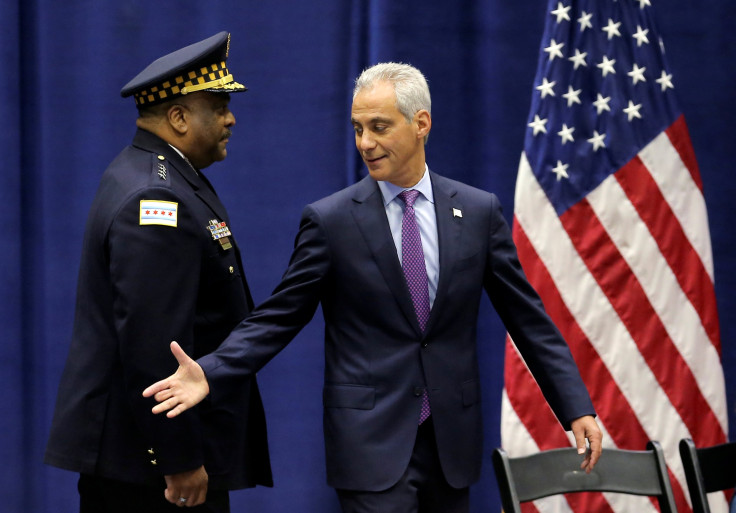 Police, firefighters and paramedics in Chicago are receiving training courses on how to properly manage people suffering with mental health disabilities, according to local reports Monday. Police Superintendent Eddie Johnson told reporters that the city's ultimate goal was to have 35 percent of the force equipped to handle situations involving mental health by the end of the year.
The courses were a response to a Department of Justice report last week denouncing officers of the Chicago Police Force for their use of execessive "force against people in mental health crisis where force might have been avoided." Mental health experts were consulted in designing the course that put officers in mock situations where they were instructed on how to identify and respond to those with mental health. The courses featured talking to mannequins and actors in order to recognize the symptoms pointing to someone who might be mentally disabled and the recommended treatment.
So far, 90 percent of 911 operators have completed the training, an 8-hour course that detailed what to do from the moment they pick up the phone to dispatching officers.
Johnson said he wanted officers who had completed the course to be on call during all times of the day so that they could be dispatched whenever a situation involving someone with a mental disability arose.
"When the person calls in with a medical emergency, the dispatcher knows what type of questions to ask, what type of information to illicit from the patient, so that information goes out to our team," Leslee Stein-Spencer, a representative of the Chicago Fire Department, told local reporters.
Roughly half of the Americans who are killed by the police suffered from some kind of mental disability, according to a March 2016 report from the Ruderman Family Foundation, an organization advocating for people with mental illnesses in Boston.
"Police have become the default responders to mental health calls," the report, which analyzed police-related killings between 2013-2015, said.
The Chicago Police Force came under fire nationwide from social justice activists over their handling of one of their officers shooting and killing 17-year-old Laquan McDonald on Oct. 20, 2014, a black male.
McDonald had been diagnosed with post-traumatic stress disorder and learning disabilities, according to a Chicago Tribune report on Dec. 11, 2015.
Seven officers of the Chicago Police Force were accused of defending Officer Jason Van Dyke by some officers issuing fake reports about the incident, The New York Times reported on Aug. 18, 2016. But a video emerged showing Van Dyke shooting McDonald 16 times as McDonald was walking away while refusing to drop a knife he was holding.
Ninety-two people were killed by police officers in Chicago in the past six years while 170 others were wounded, the Chicago Tribune reported on Aug. 26, 2016.
Of the 1,091 people reportedly killed by the police in the U.S. in 2016, at least 258 were black, according to a The Guardian report.
© Copyright IBTimes 2023. All rights reserved.