Donald Trump's Law And Order: Justice Department Report On Chicago Police Might Not Matter Under New Administration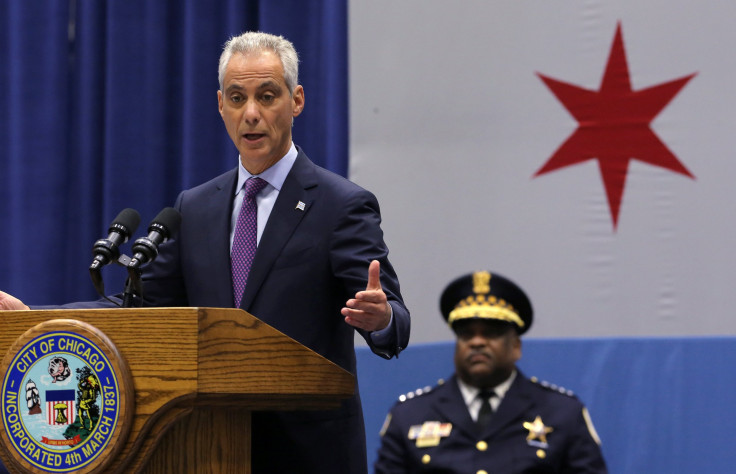 The Department of Justice will announce the Chicago Police Department violated the civil rights of residents in a report scheduled for release Friday. But with a new presidential administration taking power in just a few days, it remains unclear whether the DOJ will seek to impose reforms based on its findings.
Typically, the DOJ takes steps to implement reforms based on the results of their reports. Often, this effort takes the form of a consent decree, which is a legally binding agreement between a municipality and the DOJ that sets a path toward reform and installs an independent monitor to make sure that path is followed. Baltimore started down that path Thursday when Attorney General Loretta Lynch traveled there to announce a finalized consent decree with the city and its police department following an investigation that ended in August.
But with self-described "law and order candidate" Donald Trump taking the presidential oath of office in just a few days, it remains to be seen what steps, if any, the DOJ will take to reform the Chicago Police Department. Sen. Jeff Sessions, Trump's nominee for attorney general, has expressed doubts about consent decrees in the past, and during confirmation hearings Tuesday he expressed hesitancy to use the DOJ's powers to reform local police.
"I think there is concern that good police officers and good departments can be sued by the Department of Justice when you just have individuals within a department that have done wrong," Sessions said.
Lynch announced her department was opening the investigation into Chicago's police department in December 2015, just a few weeks after the city released dashcam footage of Officer Jason Van Dyke shooting 17-year-old Laquan McDonald 16 times. The footage was released on Nov. 24, more than a year after the incident, and only under court order. Just a few hours later, Van Dyke was indicted for murder. After protesters demanded the resignation of Chicago Mayor Rahm Emanuel, the mayor fired Police Superintendent Garry McCarthy on Dec. 1. Days later, Lynch announced her investigation.
The Obama administration, under attorneys general Eric Holder and Lynch, has launched dozens of such investigations into local law enforcement agencies, including police departments in Cleveland and Ferguson, Missouri. In September, a U.S. attorney said the investigation into the Chicago Police Department was the Justice Department's largest ever. DOJ officials sped up the investigation so it would be completed before the Obama administration left office, the Chicago Tribune reported.
It is possible that even if the DOJ does not pursue a consent decree, changes will be made from within. Emanuel, who convened a task force to evaluate the police department, said he would seek reform with or without the Justice Department's help.
"From the moment I put the task force [on police accountability] together, I have made the changes and continue to make changes in training, technology and transparency that I think are important to giving our officers the certainty they need to do what's important," Emanuel said.
In April 2016, that task force found that Chicago police's own data "gives validity to the widely held belief the police have no regard for the sanctity of life when it comes to people of color."
Although Trump and his attorney general might not be interested in reforming the Chicago Police Department, it's possible Trump wouldn't be against federal intervention in Chicago law enforcement -- although its unlikely to be the kind of intervention reformers would want. In January, Trump tweeted that if the Chicago murder rate doesn't come down, Emanuel should ask the federal government for help.
© Copyright IBTimes 2023. All rights reserved.