Police Shooting Statistics 2016: Are More Black People Killed By Officers Than Whites And Hispanics?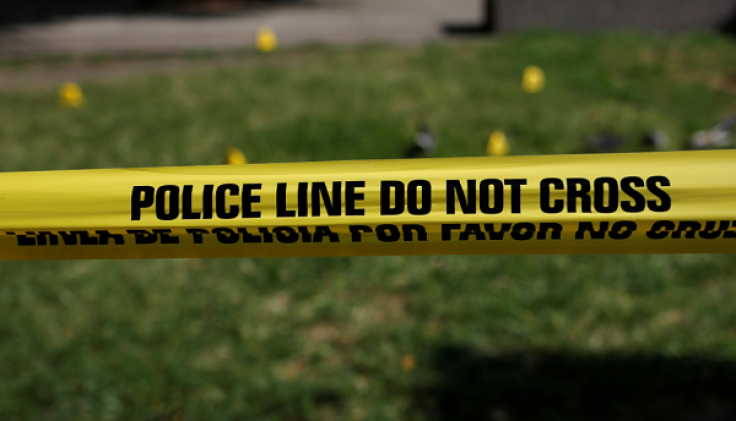 There have been 875 people who have been shot and killed by police in the United States in 2016, according to figures compiled by the Washington Post, with the number of black people fatally shot continuing to grow. By Sept. 25, there were 173 black people shot and killed by police and the number has jumped to 202, an increase of 29 over more than two months.
In the same span, 61 more white people have been shot and killed by the police, accounting for a total of 386 of the 875 deaths. Meanwhile, 26 more Hispanics have died from fatal police shootings, resulting in 137 deaths.
There has been an average of 2.61 people who have been shot and killed by police this year, which is on pace for a lower number than last year when there were 986, or an average of 2.7 per day.
While the number of police shooting and killings remains high, the number of officers convicted of shooting and killing people remains significantly low. On Tuesday, a North Carolina District Attorney announced that officer Brentley Vinson would not be charged for the death of Keith Lamont Scott, who Vinson shot and killed in a line of duty in September.
There isn't much data regarding the number of police officers charged and convicted of shooting crimes, mostly because there wasn't a tracking system in place. The Washington Post started recording fatal policing shootings in January 2015, and although the FBI does have a national database of fatal police shootings, police departments aren't actually required to update the information regularly. FBI officials announced in early 2016 changes would be made to improve the national data system, but the updated regulations and requirements for recording the data wouldn't take effect until 2017.
A 2015 analysis conducted by Philip Stinson, an associate criminology professor at Bowling Green State University, found no officers were convicted of murder or manslaughter in fatal on-duty shootings in 2014 or 2015. In August, a Virginia police officer was convicted of manslaughter for the fatal shooting of an 18-year-old black man in a confrontation over alleged shoplifting. Also in August, a Baltimore police officer was found guilty of first-degree assault and a weapons charge but was found not guilty on an attempted murder charge.
An analysis in April, also conducted by Stinson, showed that 125 police officers had been charged with violent crimes including murder and non-negligent manslaughter between 2005 and 2011, with 77 convictions. Thirteen of the convictions were linked to fatal on-duty shootings.
However, the study reported police officers throughout the U.S. were arrested about 1,100 times a year, mostly for charges of simple assault, aggravated assault and drunken driving, with 58 percent of the crimes occurring while police officers were not on duty. Of all the arrests and charges of police officers, 72 percent received convictions.
© Copyright IBTimes 2023. All rights reserved.
FOLLOW MORE IBT NEWS ON THE BELOW CHANNELS