Police Shooting Video: Blind, Mentally Ill Man Shot Dead By Police In California Convenience Store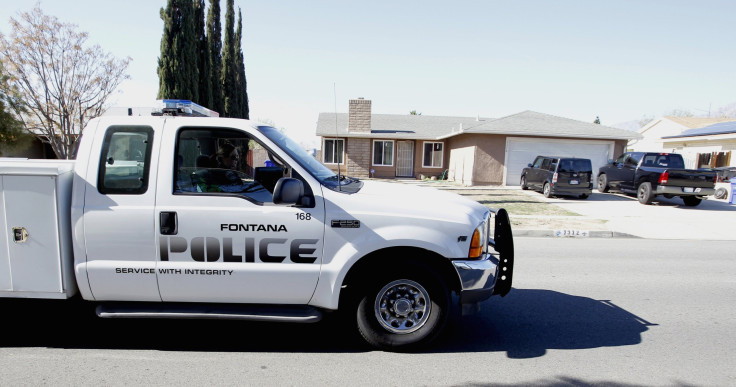 Surveillance footage of police cornering and shooting a legally blind and mentally ill man at a California gas station was published online Wednesday. The grainy footage from 2015 showed officers from the Fontana Police Department opening fire and killing James Hall, 47, near the back of a Chevron mini-mart.
The footage, which was released by lawyers for Hall's family and first reported by the Daily Mail, showed police and the man engaging in a nearly 10-minute standoff before police open fire. A police report of the incident said the man advanced toward officers with a knife in his hand. The footage seemed to at least cast doubt on that interpretation of events as the video showed that Hall did not move closer to the officers before they fired the fatal shots.
More than a month ago, Hall's family filed a state civil rights and wrongful-death lawsuit in San Bernardino County Superior Court against Fontana, the city's police department and 12 officers allegedly involved in Hall's death.
"It's a disturbing video indictment of the officers," Mark Geragos, whose firm is representing Hall's relatives, told the Los Angeles Times. "The video puts the lie to the obviously falsified police account of what happened. In fact, this was an execution."
Police initially responded to a call of robbery at the gas station in November of 2015. They found Hall in front of the station with a knife and rock in his hands, according to the police report. The grainy footage made it difficult to identify what items Hall was holding in his hands.
Hall was legally blind and suffered from schizoaffective disorder — a combination of a mood disorder and schizophrenia symptoms, the Daily Mail said.
One in four people shot and killed by police suffered from mental illness in both 2016 and 2015, according to an analysis by the Washington Post. An estimated 7.9 million adults in the U.S. were living with a severe mental illness, and half of those people aren't receiving treatment, according to the Treatment Advocacy Center. The risk of being killed during a police incident is 16 times greater for individuals with untreated mental illness, the Center said.
© Copyright IBTimes 2023. All rights reserved.