Donald Trump And Climate Change Policy: Investors And Environmental Activists Fear Trump Will Gut Corporate Disclosure Rule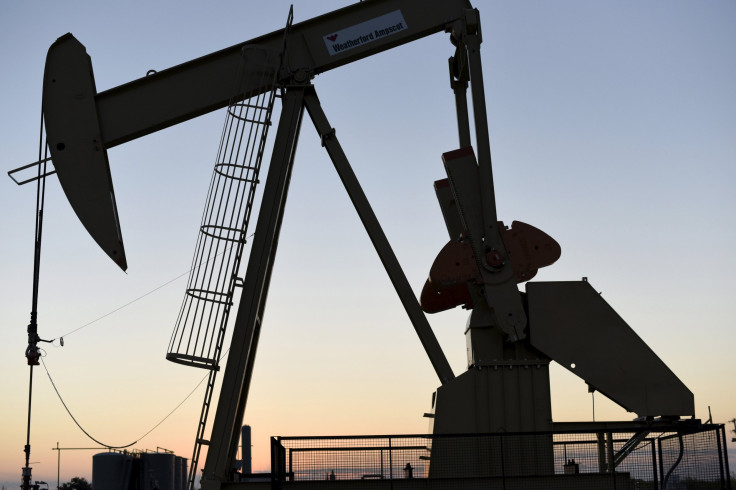 In 2010, environmentalists and investor advocates hailed the creation of new regulatory guidelines directing corporations to disclose the financial risks they face from climate change. Six years later, critics say federal officials have not adequately enforced those rules — and those regulators will soon be appointed by an administration whose leader has expressed skepticism about both financial regulations and climate change.
"The concept of global warming was created by and for the Chinese in order to make U.S. manufacturing non-competitive," Donald Trump said in a 2012 tweet that has been cited by Democrats who say the president-elect does not take the issue seriously.
Read: Can Trump Reverse Obama's Drilling Ban?
Trump's appointees will control various federal agencies that shape U.S. climate change policy — including the Securities and Exchange Commission, which oversees the climate disclosure rule. That Obama era directive instructs companies to more thoroughly disclose how environmental legislation may affect their industries, the regulatory implications of international climate treaties, and the direct impact of a warming climate on the viability of their particular business models.
Trump has yet to say whom he will appoint to head the SEC, but some environmental advocates say they are concerned about what the new administration will mean for the climate rule.
"We are in dangerous time," said Richard Ferlauto, a former SEC official who now serves on the board of the 50/50 Climate Project (a group of investors pushing for more corporate environmental disclosures). "The traditional regulatory framework for all sorts of things —including climate — are all under threat. Unfortunately, I don't think climate guidance will be relevant at all within the new administration."
The GOP-led Congress may applaud that development: In the last few years, Republican lawmakers have repeatedly proposed measures to prohibit the SEC from enforcing the climate disclosure rule.
"The future is uncertain in any field, but imagine attempting to put in writing any prognosis on the effects of climate change on your industry or business on a long-term time horizon," wrote Florida Republican Rep. Bill Posey in an op-ed promoting his legislation to effectively kill the rule. "Now attempt to do this, knowing Washington bureaucrats will review your statements and people may take action against you if they don't like what you report. This requirement is highly speculative and offers little concrete information to investors."
Some institutional investors as well as environmental advocates have disputed that contention.
From an investor's point of view, knowing how a company plans to respond to climate change is must-have information, says Anne Simpson, the director of sustainability at the $300 billion California Public Employees Retirement System, the nation's largest pension system.
"We want companies to play out scenarios about potential risk of rising sea levels and drought— all the multifaceted risks associated with climate change," she told International Business Times.
Since the international climate treaty known as the Paris Agreement was finalized last spring, that information is even more crucial for investors, said Mindy Lubber of the nonprofit Ceres, which works with investors to push for corporate transparency on climate issues.
"If we are going to live under the Paris agreement, where we are trying to limit warming to 2 degrees, that will require massive changes in how the economy is structured," she told IBT. "If climate risk is not represented in the hard financial analysis of companies — how they are valued — investors won't have full information. We need accurate data, and that's where the SEC comes in."
When the SEC first proposed the climate rule, the agency sent a flurry of letters commenting on the adequacy of companies' disclosures — nearly 50 in the first two years. But under current SEC Chair Mary Jo White, the SEC has been much less involved in the issue. During White's tenure, the SEC has issued only 8 letters that mention "climate change," and the commission has not launched any investigations into incomplete or inadequate disclosures. A recent report from the Government Accountability Office (GAO) found that the SEC has no immediate plans to expand the 2010 guidelines into a more detailed set of rules.
The low level of SEC activity does not necessarily mean that companies are doing a better job of disclosing climate-related risk on their own. Two major coal companies, Arch Coal and Alpha Natural Resources, both went bankrupt in 2014 after assuring their investors that environmental regulation wouldn't affect their bottom line. In a landmark case in 2015, New York Attorney General Eric Schneiderman sued Peabody Energy for not disclosing internal studies that indicated the company would take a major hit from new climate change regulations. The suit eventually forced Peacody to make the information available to investors.
Amid criticism of the SEC for not more aggressively enforcing the rule, major institutional investors have struck out on their own, pushing non-binding disclosure agreements.
The Investor Network on Climate Risk (INCR), a collection of more than 120 institutional investors representing more than $15 trillion in assets, has been stepping up pressure on corporations to be more forthcoming with investors about how climate change may affect their business. The 50/50 Climate Project has brought together 50 institutional investors, representing nearly $13 trillion in assets, with the goal of pressuring energy companies to disclose climate risk.
Just last week, the Task Force on Climate-Related Financial Disclosures — a heavy-hitting coalition of investors and industry groups chaired by Michael Bloomberg — released a set of voluntary guidelines for climate disclosure by corporations.
There remains significant disagreement about what constitutes adequate disclosure. For example, Exxonmobil — whose CEO Rex Tillerson was recently tapped by Trump as secretary of state — has long maintained that it can't attach specific numbers to its climate-risk disclosure data. And these voluntary and industry-led efforts could flounder, especially without an enforcement mechanism.
"It's tough if there's no teeth," said Ferlauto, the former SEC regulator.
Though Trump has not yet weighed in specifically on climate disclosure, he hasn't signalled any enthusiasm for reining in those industries responsible for climate change, or further restricting corporate behavior. In November, shortly after winning the election, Trump promised to "cancel job-killing restrictions on the production of American energy, including shale energy and clean coal, creating many millions of high-paying jobs."
"That's what we want," he said. "That's what we've been waiting for."
Trump will be able to influence climate-related disclosure through his appointments of SEC commissioners. Two seats are vacant, and White has promised to resign — leaving three of the five seats open for Trump nominees.
"Clearly the new administration has a new viewpoint on regulation and climate, and we are certainly cautious about what will happen at the SEC," said Lubber. If Republican efforts to defund the rule were to succeed, she added, "It would be like telling the FDA that they can regulate meat, but not dairy. It would be a very unfortunate and dangerous way to make policy."
© Copyright IBTimes 2023. All rights reserved.
FOLLOW MORE IBT NEWS ON THE BELOW CHANNELS