Foreign Firms Stand To Benefit From Trump Budget, Infrastructure Plans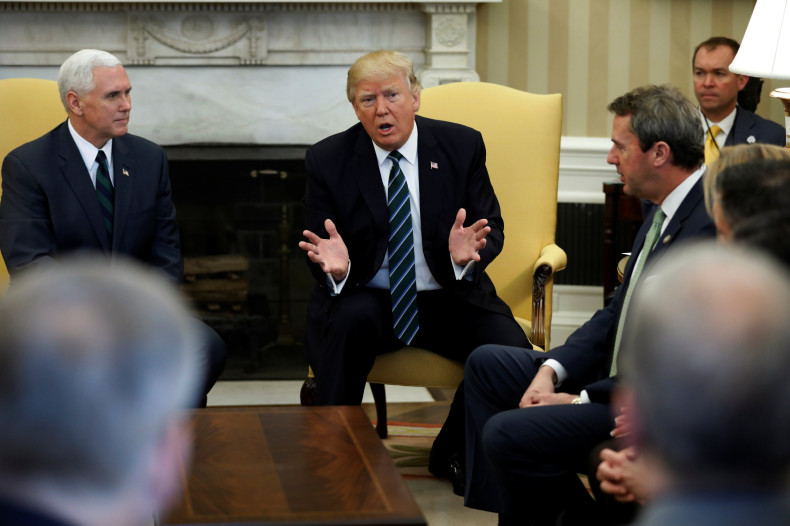 President Donald Trump's fiscal year 2018 budget, titled "A New Foundation For American Greatness," includes plans to follow through on his campaign promise to boost spending on infrastructure substantially. But it also likely will serve as a foundation for some foreign greatness as well, given the prominent roles of just a handful of overseas multinationals in a program used to finance public projects — a program whose funding cap Trump's budget seeks to eliminate.
Early sketches for the implementation of Trump's infrastructure stimulus often include mention of public-private partnerships, in which states and cities sell or lease public assets, such as toll roads, to companies that rebuild and manage them for a specified number of decades, allowing those firms often to cash in on the money Americans pay to use those assets in the meantime.
In the past, the companies that have won the rights to charge drivers tolls or transit passengers fares as part of those public-private partnerships generally have formed so-called "consortiums" with names that reflect the infrastructure project in question. But an International Business Times review of the kinds of public-private partnerships Trump aims to expand found that, behind the consortium umbrellas, a few firms from Spain, France, Australia and the U.K. have outsize roles.
On top of the somewhat opaque nature of their consortiums, public-private partnerships can be misleadingly pitched as a means of relegating what would otherwise be taxpayer-funded expenditures to the private sector, said Hunter Blair, a budget analyst at the nonprofit Economic Policy Institute. Raising taxes, he noted, can be politically unpopular while embracing industry is much less so.
"Public-private partnerships — they never really act as a funding mechanism. At the end of the day, the actual funding has to come from roads, from tolls, that kind of thing … in return for providing that upfront financing, usually during construction," he said, adding that how beneficial those partnerships can be varies on a case-by-case basis, with some bringing wonderful results and others taking a turn for the disastrous. "You give the private provider a lot of market power to drive up rates or reduce quality."
Put simply, Americans are often at risk of paying higher tolls and fares at least in part due to foreign companies, rather than paying higher taxes to government, to use the infrastructure. And the president who ostensibly has embraced a creed of "buy American, hire American" could soon give that phenomenon a boost.
'We're Going to be Locking in Private Profit and Foreign Profit, and We're Paying For It'
When the phrase "public-private partnership" comes to mind, many think of the poster-child example of Chicago's parking meters, which the city sold to Morgan Stanley, leaving drivers in the city to pay the megabank at least $11.6 billion for parking over the next seven decades, as Bloomberg reported in 2010. While Morgan Stanley led the consortium of buyers, Abu Dhabi Investment Authority, the emirate's state-owned investment fund, bought a large stake in the project at the urging of the American bank. And that's far from the only case of foreign interest in a U.S. public-private partnership.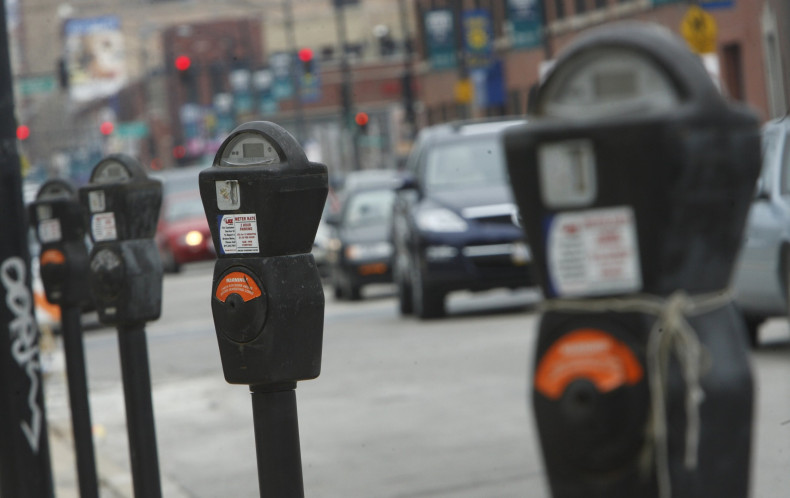 For public-private partnerships in road and public transit infrastructure projects, the Department of Transportation issues tax-exempt private activity bonds, or PABs, which the agency touts as an element providing "substantial incentives for private equity investment in highway and freight projects." (Outside of the department, such bonds are mostly used to fund student loan and low-income housing programs.) Sponsors of public transportation and highway projects can apply for these DOT bonds, up to a cap of $15 billion. In the decade or so since the measure's implementation, DOT has awarded 17 projects nearly $6.6 billion in PABs. About a half-dozen foreign companies have appeared, and reappeared, as major stakeholders, in nearly all of those projects. Some $4.3 billion more in PABs have been approved for not-yet-finalized projects.
In recent years, opportunities for infrastructure investment have begun opening up to American contractors and investors, said Samara Barend, the vice president and director of public-private partnerships at U.S. multinational engineering giant Aecom and founder and leader of the Performance Based Building Coalition, an advocacy group for public-private partnerships.
"It's definitely a new market environment," said Barend, whose group was the driving force behind legislative efforts to expand use of public-private partnerships. The Trump-backed plan to lift the cap on PABs, she said, "was a nod to" her group's proposals.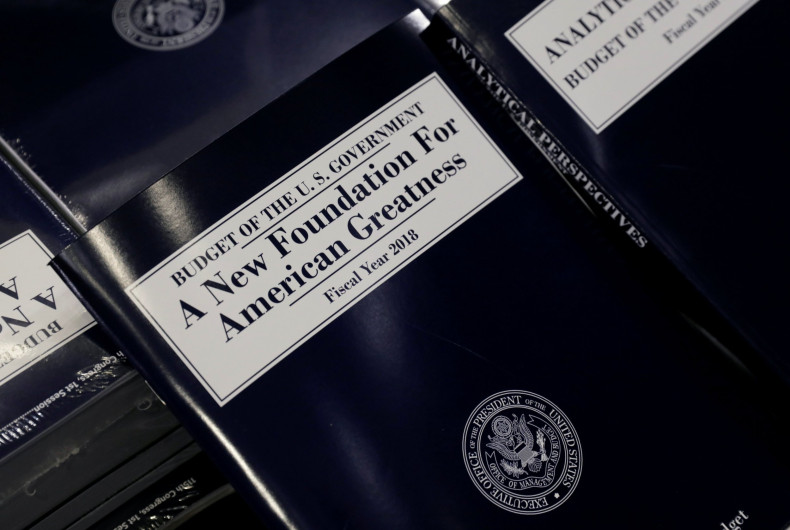 But part of the problem with public-private partnerships is that the companies involved — many of which, evidently, aren't based in the U.S. — take ownership and control of public goods from state and local governments, even when the public develops or requires a new or different way of using them, said Donald Cohen, the executive director of the research and policy center In the Public Interest.
"The issue is, do we give them control of our asset for decades? What if we need the asset quickly?" he asked, citing changes in environmental policies, population concentrations and consumer preferences that could alter the needed use of a road, bridge or railway. "So we're going to be locking in private profit and foreign profit, and we're paying for it. And that's not a good thing."
Barend said this problem was also quickly becoming a thing of the past, with more performance-based projects, in which the developer forgoes payment until the operational stage and manages the road or bridge for a relatively shorter period, say 30-35 years, taking the place of asset monetization projects, like roads with escalating tolls and Chicago's parking meters.
"There is a misperception that the benefit of public-private partnerships is to enrich the private sector," she said. "It is just the opposite — these tools give the government a hammer over the head of the private sector to ensure accountability."
Spanish, Australian Companies Lead the Way in American Infrastructure
While U.S. contractors have generally been in the mix among the 17 PAB-funded projects listed on the DOT website — it's not particularly practical, for obvious reasons, to import construction workers from abroad — leading stakeholders in projects given PABs often have been based in Australia and Europe.
Melbourne, Australia-based Transurban Group's U.S. arm, for example, partnered with Fluor Corp. of Texas under the name Capital Beltway Express about a decade ago to build and operate Virginia's Interstate-495 HOT (high-occupancy toll) lanes, a project DOT said received $589 million in PABs and was completed ahead of schedule in late 2012. Transurban is also a 90-percent stakeholder in 95 Express Lanes LLC, which will run Virginia's I-95 HOT lanes for 76 years, according to the Virginia Department of Transportation's project overview. A Fluor subsidiary held a 10-percent stake in that project, which received $253 million in PABs, DOT said.
In Ohio, Dragados S.A. of Madrid is a key stakeholder in the consortium Portsmouth Gateway Group, which the state's Department of Transportation hired in 2015 as part of a public-private partnership to build and operate its Veterans Memorial Highway, a project DOT said received more than $227 million in PABs. Instead of receiving drivers' tolls, the group of companies would earn fixed payments from the Ohio Department of Transportation over the course of 35 years for maintaining the highway, the Portsmouth Daily Times reported. But as the Columbus Dispatch noted at the time, the state's 35 annual payments to the consortium, added to a few one-time payments made during the construction period, would come to a total of $1.2 billion — nearly three times the initial estimate of the cost to taxpayers.
Dragados, along with the U.S. branch of the Israeli firm Shikun & Binui and two American companies, were all named "major participants" in a public-private partnership to build and operate Texas' SH-288 toll lanes, a project that won $273 million in PABs, DOT said.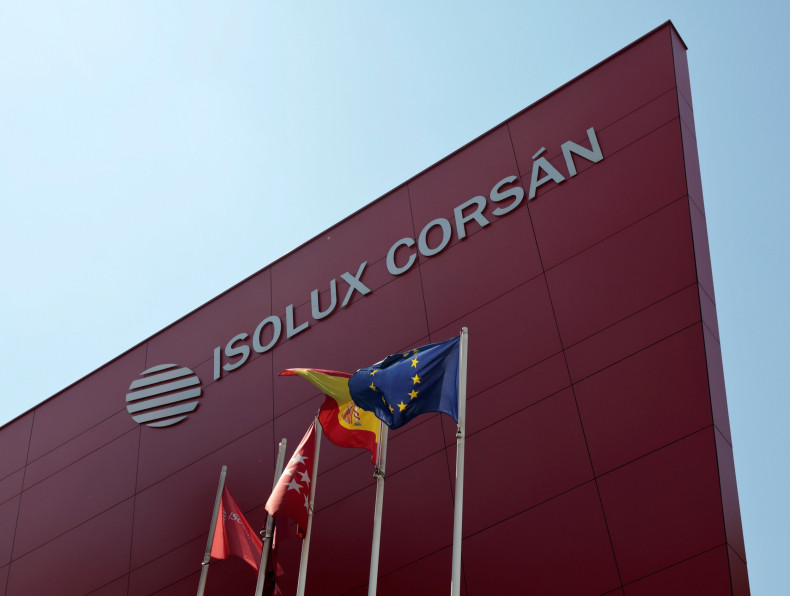 Isolux Corsan of Madrid has faced challenges as a contractor for the consortium I-69 Development Partners, which is developing and maintaining the Indiana interstate for the next 35 years. Subcontractors reportedly walked off the job in September, alleging the consortium failed to pay them millions of dollars. Less than a month after Isolux Corsan came close to bankruptcy, WXIN, Indianapolis, reported that the firm might not be able to cover its remaining $29 million commitment to fund the project.
Around that time, Fitch Ratings downgraded the Indiana Finance Authority's PABs to B- from B. DOT said the project received nearly $244 million in PABs from the agency.
The most ubiquitous foreign company involved in PAB-funded transportation projects was another Madrid conglomerate, Ferrovial S.A., followed closely by the Paris-based investment firm Meridiam. Ferrovial's subsidiary Cintra U.S. is working with Meridiam and the Texas construction firm Webber for the North Tarrant Express 35W Project in Fort Worth, Texas — a project that won slightly more than $274 million in PABs, DOT said — under the umbrella of NTE Mobility Partners.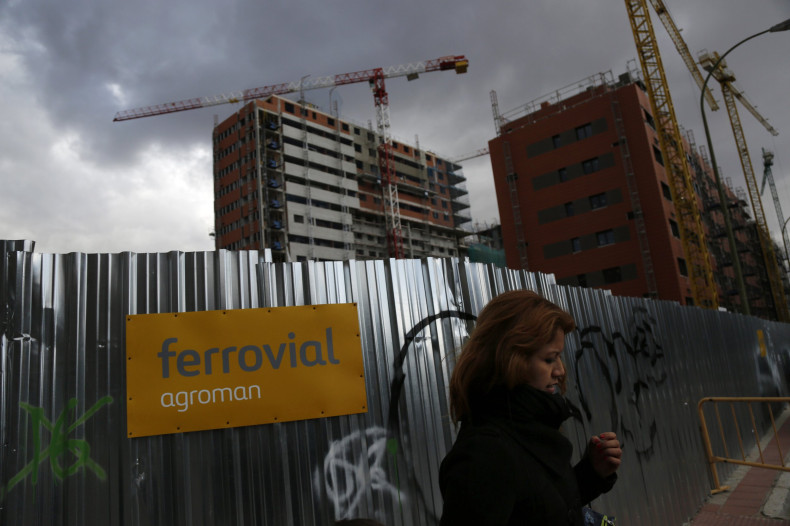 Another North Tarrant Express project received $400 million in PABs, DOT said, and counted Cintra U.S., Meridiam and Bluebonnet Contractors, a joint venture between Webber and another Ferrovial subsidiary, as its major investors and partners. This NTE section opened ahead of schedule in 2014. But last year, a partnership managing the construction of Texas' SH 130 toll road, of which Cintra owned 65 percent and a San Antonio firm held the rest, filed for Chapter 11 bankruptcy — less than four years after it opened — due to lower-than-expected traffic, turning the road back over to the Department of Transportation, the Austin American-Statesman reported in March.
A Dallas highway project that received $615 million in PABs and opened in 2015 was presided over by the LBJ Infrastructure Group, which included Cintra, three other arms of Ferrovial, two Meridiam subsidiaries, the U.S. branch of Sydney, Australia, investment bank Macquarie Group and two Texas entities.
Stakeholders in a Charlotte, North Carolina, I-77 project, which began in August 2015 and was on the receiving end of $100 million in PABs, according to DOT, included Cintra Infraestructuras S.A. and Ferrovial Agroman Southeast, along with two American firms.
In a not-yet-finalized Virgina project for which $946 million in PABs have been approved for funding, the state last year chose Express Mobility Partners, which consists of Ferrovial, Cintra, Meridiam and a Pennsylvania firm, to design and maintain I-66 toll lanes for 50 years.
And Meridiam, for its part, also was one of three firms that made up the concessionaire Purple Line Transit Partners in a public-private partnership operating a Maryland transit line, which DOT said won more than $313 million in PABs, for three decades.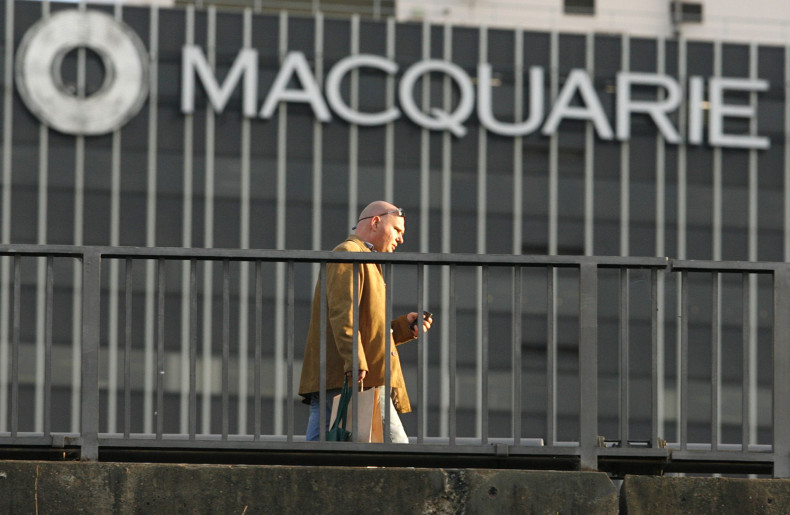 In addition to its Dallas highway venture with Ferrovial and Meridiam, Macquarie, which is headquartered in Sydney, was a stakeholder in Denver Transit Partners, the consortium developing and managing a public transit project in the state, before transferring its 90 percent equity interest to two U.K. infrastructure investment firms in 2010, which led the public-private partnership in conjunction with a Texas company. The project won nearly $398 million in PABs, DOT said.
Macquarie also joined with a Nebraska firm to form a consortium that will operate New York's Goethals Bridge Replacement Project, which the companies will operate for four decades while raking in annual payments of $60 million from the Port Authority, Bloomberg reported in 2013. That project received about $461 million in PABs, DOT said.
In Norfolk, Virginia, Macquarie and Swedish construction firm Skanska won the right in 2011 to collect billions of dollars in tolls for the Elizabeth River Tunnels public-private partnership, which won more than $675 million in PABs from DOT, for 58 years, the Washington Post reported. The companies also reserved the right to hike tolls by 3.5 percent annually — or by the inflation rate, whichever is higher — and to receive compensation for lost tolls in the event nearby bridges and tunnels built by the state drew down the Elizabeth River Tunnels' traffic, the newspaper reported.
Deals like the Elizabeth River Tunnel, which could cost the state dearly if the tunnel's controlling entities stand to lose out on expected user payments, are fairly common among public-private partnerships, said Blair, the Economic Policy Institute analyst.
In some cases, he said, "The public provider is locked into not adding lanes to a road. If there's a boom in growth in the city, they can't expand it."
Barend, the Aecom executive and head of the Performance Based Building Coalition, said the trend is becoming increasingly scarce, with state and city governments sharing with private entities the risk that toll or other payment revenues might drop. In just nine of the projects that have received PABs from the Transportation Department, she noted, the private sector parties have taken on the toll risk, necessitating a deal with the local government to hedge against the prospect of losses that could result from lower traffic.
"That's part of the negotiation," she said, later adding, "Almost every project that includes a user fee involves revenue sharing to ensure the private sector does not enjoy some outsize profit and has controls with regard to how much tolls can increase per year."
Plenary Group — which, like Transurban, is headquartered in Melbourne — is leading a consortium of companies operating and extracting tolls from drivers of Denver's U.S. 36 express lanes, a project that won more than $20 million in PABs, for a half-century. But in Pennsylvania, its U.S. arm is a stakeholder in Plenary Walsh Keystone Partners, a consortium financing, designing, building and operating 558 replacement bridges in the state for 28 years. That project, which Barend pointed out did not include tolls, received more than $721 million in PABs, DOT said.
Asked why so many PAB-funded public projects included foreign stakeholders, Blair said the high frequency was likely related to the fact foreign investors are "very active" in the similarly tax-exempt municipal bond market. Cohen, the director of In the Public Interest, said the practice is common outside the U.S., especially in Europe and Australia. The foreign firms, he said, might simply be more familiar with these types of projects.
Barend echoed this reasoning and stressed the balance is tipping in favor of domestic firms.
"It's still a bit nascent in the U.S., but we're quickly catching up to other nations," she said, adding that, amid a growing market, American firms "want a bigger piece of the pie."
© Copyright IBTimes 2022. All rights reserved.