US Infrastructure 2017: America Is Falling Apart, And Fixing It Will Be Very Expensive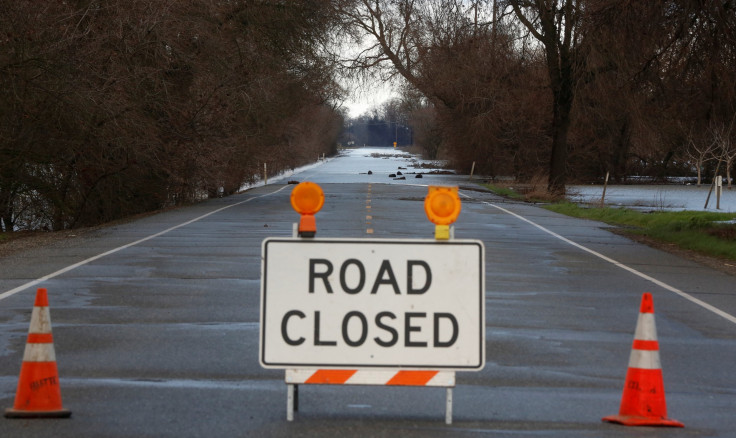 The infrastructure of the U.S. is in significant need of repair. At least, that's according to the American Society of Civil Engineers, or ASCE, which gave the country a near-failing D-plus rating in its latest evaluation of the nation published Thursday.
The so-called report card analyzed the quality of 16 sectors of infrastructure in the U.S., including hubs of transportation, utilities and education, and was released one day after President Donald Trump pledged to pump $1 trillion worth of funds into public works projects such as bridges, dams and roads. The ASCE report said that at least $4.5 trillion would need to be invested into infrastructure by 2025 to bring the country's grade up to a "B."
According to the report, ports, rails, schools and transport had improved, inland waterways, public parks, solid waste and transit had worsened, and aviation, bridges, drinking water, levees, and roads had remained the same since the last evaluation in 2013, which also gave the U.S. an overall D-plus rating. One of the worst-performing categories, transit, fell from a C in 2001 to a D-minus this year.
Collectively, the U.S. spends an average 600,000 years in traffic every year, according to a 2015 statement by former Secretary of Transportation Anthony Foxx. The figure was used in a comprehensive infographic found here and created earlier this year by High Tide Technologies. It detailed the poor state of affairs of U.S. infrastructure and the difficulties federal and state government faced in addressing it.
Read: White House Lists 50 New Infrastructure Projects
"It's an abstract subject that's stretched over decades," Digital Third Coast Creative Director Andy Kerns, who helped bring attention to High Tide Technologies' research, told International Business Times. "People cannot grasp the solutions down the road."
He added: "It's a reflection to me of how government works and how its kind of stilted. It's reflective of the general challenges our government has faced."
High Tide Technologies' research, which was based on various sources including previous reports by the ASCE and the Department of Transportation as well as university studies, found that deficiencies in transit cost U.S. households $147 billion annually as of 2015 and potentially cost each family in the U.S. $9 every day. The firm also found that the U.S. would lose about $4 trillion by 2025 if infrastructure issues were not addressed.
Read: Qatar Promises Billions To Trump's Infrastructure Projects
While the U.S.' infrastructure was ranked eighth worldwide by the World Bank in 2016, it has seen a few recent failures, such as the ongoing water crisis in Flint, Michigan, and a hole discovered last month in the emergency spillway of California's Oroville Dam when heavy rains threatened to flood the surrounding community. Former ASCE president and 2017 report card chair Greg DiLoreto said that politicians' failure to act would only lead to more disasters and expensive repairs as the problems worsen.
"This is a serious problem," DiLoreto told International Business Times, noting that his team was optimistic about the awareness their reports had raised. "We're looking for our elected leadership to make some bold decisions and keep their campaign promises to maintain the economic prosperity of America."
© Copyright IBTimes 2023. All rights reserved.