Jared Kushner And Trump Family Have Given Hundreds Of Thousands Of Dollars To Democrats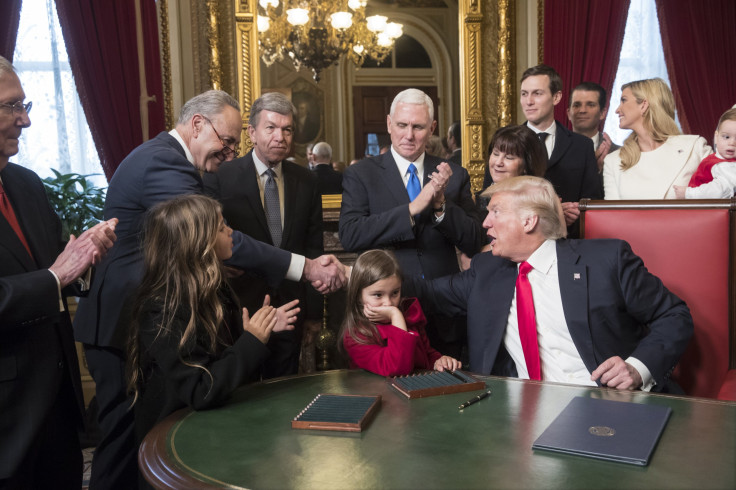 On Friday, a progressive group started a petition calling on elected Democrats to give up campaign contributions from Jared Kushner and others associated with President Donald Trump's administration. The petition by CREDO Action focused on Sen. Corey Booker, D-NJ, who the group said accepted $23,400 in campaign contributions from Jared Kushner and Ivanka Trump, White House senior advisers who also happen to be the president's son-in-law and daughter.
But Booker isn't alone. A variety of other Democratic officials have taken campaign contributions from Kushner and the Trump family in recent years. That decades-long stream of campaign cash from the first family to the Democrats highlights just how recently the Trumps and Kushner have embraced conservative causes and candidates.
Read: Cory Booker And Jared Kushner: Democrat Received Campaign Cash From Trump's Son-In-Law
Kushner, who is under fire for meeting a Kremlin-linked Russian banker in December, has almost exclusively given his political donations to Democrats. Kushner has contributed $134,700 to federal candidates' campaigns, and outside of $3,000 that an 18-year-old Kushner donated to Rudy Giuliani's aborted 2000 Senate bid, none of that money went to Republicans, according to the Center for Responsive Politics. But $10,400 of it did go to Cory Booker's 2014 Senate campaign. Kushner also gave to New York Sens. Hillary Clinton and Chuck Schumer, as well as New Jersey senator Robert Menendez before 2004.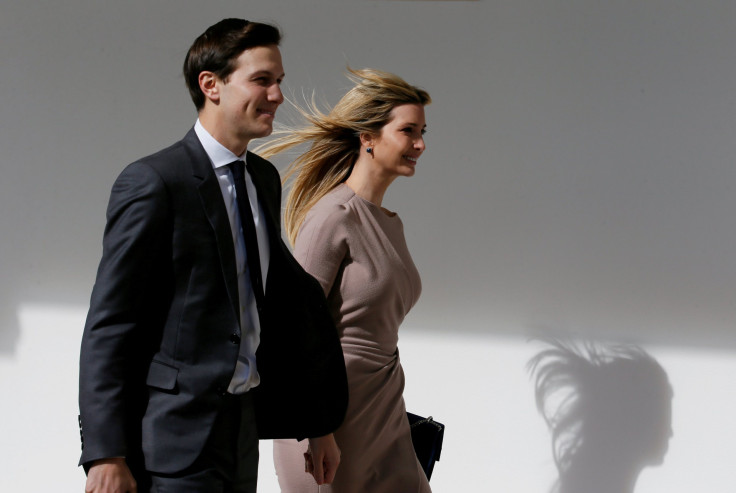 Kushner also gave money at the state-level to candidates in his home state of New Jersey. According to New Jersey campaign finance filings, Kushner gave $44,400 to politicians and political committees in the state since 2002, all of it to Democrats. Booker's campaign received the largest donation, a $20,000 campaign contribution to Booker and allied politicians when Booker was running for reelection as mayor of Newark in 2009. Kushner also donated $17,000 to the New Jersey Democratic Committee in 2001.
Unlike her husband, Ivanka Trump has spread her campaign contributions to candidates from both major parties. President Trump's oldest child has given $173,700 dollars to federal candidates and committees, and more than $86,000 has gone to Democrats. That includes $10,400 each to both Booker and New Jersey Rep. Don Norcross, $10,000 to New York Gov. Andrew Cuomo, $4,800 to Schumer and $4,400 to Clinton.
The president himself may have given more money in campaign contributions than any man who has ever occupied the Oval Office. Trump has given $1.2 million in political contributions dating back to 1989 and $428,700 has gone to to Democrats and Democratic-affiliated groups and committees. While Trump has given to candidates and committees nationwide, he's been particularly active in giving to candidates representing his home state of New York.
For example, President Trump has been a longtime financial supporter of Cuomo. According to New York state campaign financial disclosures, Trump has contributed $65,000 to Cuomo's campaigns since 2002, when Cuomo ran an unsuccessful campaign for the Democratic Party's gubernatorial nomination. (He successfully ran for the New York attorney general in 2006, before winning his first bid for the governor's mansion in 2010).
Trump also gave thousands of dollars to New York Democrats including former governors Eliot Spitzer and David Paterson, members of Congress like Rep. Kathleen Rice and former Rep. Charlie Rangel, city-level politicians like Buffalo mayor Byron Brown, and the New York County Democratic Committee. In total, Trump made roughly 150 political donations to candidates and committees across the political spectrum in the state since 2002.
The diversity and breadth of Trump's giving could reflect his view that campaign contributions represent a transactional arrangement between politicians and business, and that the more he gave, the more favors he curried from those with political power.
"I was a businessman. I give to everybody," Trump said during a 2015 Republican primary debate. "When they call, I give. And you know what? When I need something from them, two years later, three years later, I call them, and they are there for me."
© Copyright IBTimes 2023. All rights reserved.
FOLLOW MORE IBT NEWS ON THE BELOW CHANNELS