NFL Owners, Facing Congressional Scrutiny, Spend Big On 2016 Election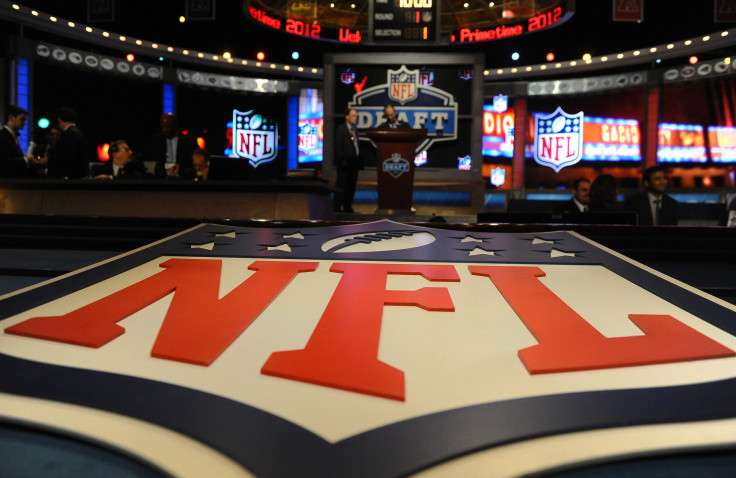 With lawmakers trying to crack down on stadium subsidies, investigate the problem of concussions and spotlight domestic abuse among players, NFL team owners are pumping more cash into congressional races. In the first half of 2016, they spent an average of $300,000 a month on political contributions, directing the bulk of their money to Senate and Congressional campaigns on both sides of the aisle, according to a prominent campaign finance watchdog group.
The analysis by Citizens for Responsibility and Ethics in Washington (CREW) found that 16 of the NFL's 32 owners, in aggregate, spent $2.1 million between January and July. The way they are directing that money, though, has changed: After spending roughly $4.6 million in 2015 on groups influencing the presidential contest, they have spent little money in 2016 on the White House race — targeting congressional contests instead.
Since the 2014 midterms, lawmakers have taken up a number of issues that affect the NFL, including tax breaks for stadium construction, the NFL's coverup of player concussions, its handling of players accused of domestic violence, and cash payments to the league from the Pentagon for patriotic displays during games.
During that period, the league has also spent around $5 million on lobbyists, according to data from the Center for Responsive Politics. Until last April, the NFL's lobbying team was headed by Cynthia Hogan, a former aid to Vice President Joe Biden. She worked closely with Nicole Gustafson, a former senior aide to GOP House Majority Whip Steve Scalise.
Having bipartisan support in Congress is important to the NFL's bottom line.
Last year, President Obama tried to repeal a tax break that teams get for building or renovating their stadiums. An analysis by Brookings found that amounted to an over $1 billion subsidy to NFL teams over the past 15 years. The GOP-dominated Congress rejected Obama's proposal, and the tax break remains on the books.
During the last session, the NFL did fail to defeat a push by lawmakers to take away the league's tax exempt status. In early 2015, a bipartisan group of lawmakers — led by Republican Jason Chaffetz of Utah and Democrat Elijah Cummings of Maryland— began questioning why the NFL registered as a tax-exempt non-profit. As scrutiny mounted, NFL Commissioner Roger Goodell decided to voluntarily relinquish the status, calling the controversy a "distraction." Bloomberg estimated the switch would cost the NFL only $109 million over ten years, and that it would allow Goodell to shield his salary from public disclosures.
According to the CREW analysis, Robert McNair, a billionaire who owns the Houston Texans, was by far the most generous political donor. His team, the Brookings study found, has also pocketed $41 million over the last 15 years thanks to the stadium-construction loophole.
This cycle, McNair donated $1 million to the Senate Leadership Fund, a PAC supporting GOP candidates for the Senate, and $100,000 to a similar PAC working on behalf of GOP congressional candidates. He also gave directly to a number of GOP candidates including Ted Poe (R-TX), Peter Olson (R-TX) and Senator Kelly Ayotte (R-NH). In 2015, McNair directed a quarter of a million dollars to Donald Trump's presidential campaign.
A number of NFL owners back candidates in both parties. Miami Dolphins owner Stephen Ross gave $100,000 to GOP congressional candidates, and almost $20,000 to support New York Democratic Congressman Joe Crowley. Paul Allen, owner of the Seattle Seahawks, is backing New York Democrat Sen. Chuck Schumer and Washington Democratic Sen. Patty Murray. He's also given money to Missouri Republican Sen. Roy Blunt, South Dakota Republican John Thune and North Carolina Republican Richard Burr.
© Copyright IBTimes 2023. All rights reserved.