North Carolina Treasurer Will Run State Pension While Serving On Corporate Boards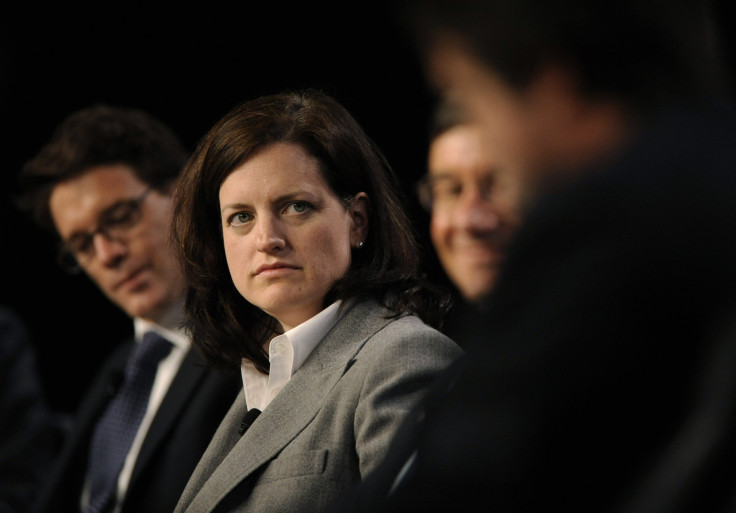 As the sole overseer of North Carolina's $90 billion pension fund, Treasurer Janet Cowell is responsible for protecting her state's retired workers. It's a full-time job for which she earns $124,676 a year. But that will not be her only income. Two corporations will, together, pay her twice as much as her government salary to sit on their boards.
The revolving door is as old as politics: Public officials moving to jobs in industries they formerly regulated is now seen less as a scandal and more as a mundane rite of career passage. But during an era of blurred boundaries between business and government, North Carolina appears intent on permitting the revolving door to become an open door — one that allows a powerful official who controls a huge pot of public money to be paid by private firms while still retaining her government office.
Cowell's appointments to the boards of insurance conglomerate James River Group Holdings and e-commerce firm ChannelAdvisor are no doubt a boost to the companies' profiles. As the lone elected official in charge of the state's massive retirement system, Cowell is often listed alongside foreign government officials as among the world's most influential players in a global financial sector whose profits are increasingly fueled by pension investments. North Carolina's pension fund has been one of many across the country paying ever-bigger fees to Wall Street firms — including millions to a firm that owns a piece of one of the companies Cowell will now help lead.
"Treasurer Cowell proactively and voluntarily signed documentation recusing herself from all decisions related to either company, even if recusal for those matters may not be required by state law," Cowell's spokesperson Brad Young told International Business Times.
Ethics experts nonetheless say the more than 900,000 current and former North Carolina public employees who rely on the retirement system should be concerned.
"If it doesn't look good, if it requires explanation, it's probably something that good judgment would argue against doing, and this certainly seems to require some explanation," said Drexel University law professor Norman Stein, who specializes in pension issues. "She's sitting on the board of a company that does financial services and has relationships with companies, and there may be future entanglements you can't even see right now. If I were somebody who had elected her to a position of state treasurer, to be ultimately responsible for my pension, my question would be, why is she doing this?"
Cowell, a Democrat who will remain in her public sector job for another 8 months, was not shy about pursuing the outside jobs while still working for the government. (Between them, the firms will pay her $300,000 in cash and stock options for the year, according to their filings with the Securities and Exchange Commission.) Emails obtained by IBT show that her public office's staff communicated with one of the companies. Cowell also personally reassured the other company that her office would contact the firm's lawyer about making sure the state ethics commission's official approval of the deals met the company's needs.
"Usually the more common practice is you leave public service and leverage that service for a job — but taking jobs while you are still in a government role is unusual," said Jason Scharfman, who consults for pension funds across the country. "Even if there is not a conflict, it could appear to be a conflict, which is enough to make a lot of people uncomfortable — and there seems to be a lot of potential for real conflicts."
The overlap between government and private sector work has recently been a focus of law enforcement probes. Some of the most prominent investigations have been in New York, where prosecutors have charged several legislators with illegally using their public positions to profit in their private work.
Those cases, though, revolved around legislators rather than statewide officials like Cowell, who have unilateral executive power. In Cowell's case, that power is particularly concentrated: whereas most pension funds are run by groups of officials, she is one of the few so-called "sole fiduciaries" in the entire country, with singular power over North Carolina's pension fund. She also serves as the state's top banking regulator.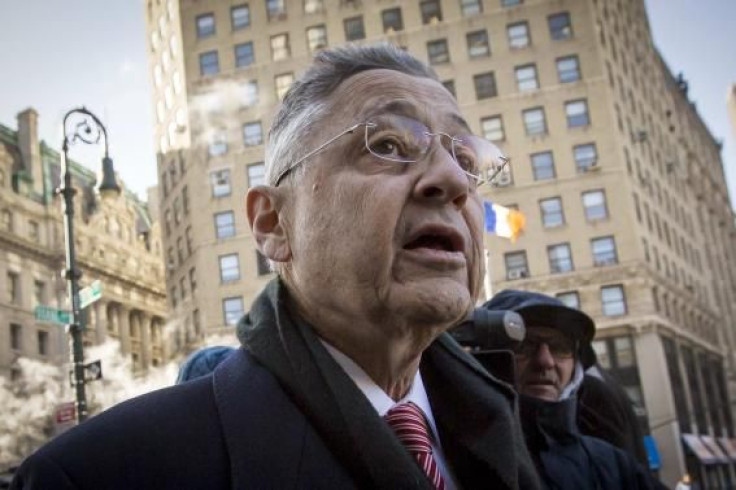 Ethics experts say Cowell's move to hold such a government job while also getting paid by financial firms creates the potential for vast conflicts of interest, especially since she is now pushing to expand her authority to direct retirees' money into private companies. They see a potentially precedent-setting violation of the traditional division between public service and the private sector.
"Fiduciary law is about the highest level of ethical standard you can get," said Saint Mary's College of California professor James Hawley, an expert in pension management. "The notion of a fiduciary is that you cannot be conflicted, period, end of story, but when you put yourself both on the corporate side as well as on the investment side, you are immediately biasing your own ability to think clearly in a non-conflicted way. Even if this were a non salaried position this would be a conflict, but certainly when you have significant payments in cash and stock options, it creates a huge problem."
'Meets Your Needs And Preferences'
News of Cowell's private-sector jobs started to become public in February, when ChannelAdvisor announced her appointment in SEC filings. Earlier this week, her appointment to the board of James River Group Holdings was approved by that insurance conglomerate's officials during a meeting in Bermuda, where the company is incorporated. In fact, the negotiations between Cowell and the two firms — with the help of Cowell's employees in the state treasurer's office — had been underway well before the public announcements, according to state emails that provide a rare glimpse of a public official's interactions with companies offering her compensation.
In the case of James River, Cowell corresponded directly with the company's CEO, Adam Abram, who had donated $11,000 to her election campaigns and who serves on the board of a North Carolina-based bank that is regulated by Cowell in her role on the state's banking commission.
In a 2014 email, Cowell first appeared to give Abram political advice, telling him that she heard a top legislative staffer had "made reference in republican caucus to how much money they could raise from 'house of medicine' ahead of" a possible special legislative session on expanding Medicaid. In a January 2016 email specifically about the company offering her a board seat while she is still serving as treasurer, Cowell told Abram and James River's outside counsel that her office would contact him about making sure the state ethics commission customized its approval of the deal to suit the company's requirements.
"I will have one of the attorneys in the Treasurer's office reach out regarding a formal conflict of interest statement from the NC state ethics board so that the statement meets your needs and preferences," she told James River's lawyer, after Abram introduced them over email. Cowell forwarded one set of emails in the correspondence to two of her aides in the Treasurer's office.
Cowell's assumption that the ostensibly independent ethics commission would shape its ruling to satisfy a corporation raises red flags, said Ardis Watkins, a spokeswoman for the State Employees Association of North Carolina that represents pensioners.
"We want to know why the Treasurer would think the Ethics Commission would care about what a corporation in Bermuda wanted at all," she told IBT. "Their job is to protect the interest of taxpayers in North Carolina."
Cowell's spokesperson, Young, told IBT: "Treasurer Cowell has not been in contact with anyone at the State Ethics Commission."
Soon after Cowell assured James River's CEO that the commission's ruling would be meeting the firm's "needs and preferences," the ethics commission issued an advisory opinion. It declared that while "the conflict of interest provisions of the Ethics Act may restrict her from taking official action in certain matters affecting those companies," the law "would not restrict Treasurer Cowell's service on corporate boards of directors or her acceptance of compensation, food and beverages, and travel expenses directly related to that service."
In April, James River formally nominated Cowell for the board job, saying she was qualified because of her "financial knowledge and significant investment and management experience." Her nomination was approved at this week's shareholder meeting in Bermuda, according to SEC filings.
Pensions in the United States | InsideGov
The ethics commission approved the arrangement even though, according to James River's SEC filings, one of its largest shareholders is Wellington Management — a firm that as of mid-2015 managed more than $3 billion of North Carolina pension money. Noting that Wellington earned more than $20 million in fees from the Cowell-controlled pension fund between 2013 and 2014, North Carolina's former chief investment officer Andrew Silton says the situation presents a clear conflict of interest that threatens to undermine the governance of thousands of state employees' retirement savings.
"In her job as pension fiduciary, the Treasurer is supposed to objectively evaluate Wellington's performance and decide whether they should continue those mandates," he wrote on his blog. "In her new role as a James River director, she now will also look after Wellington's wellbeing. Can she still be an objective fiduciary?"
'Treasurer Cowell Asked Me to Reach Out'
In the summer of 2015, emails show Cowell had lunch with the CEO of ChannelAdvisor — a North Carolina firm that produces cloud-based e-commerce software for retailers.
"It would be great if we could identify some female board member candidates," ChannelAdvisor CEO David Spitz wrote to Cowell in his note after their meeting. "Ideally we'd be looking for people with operating and board experience with other public companies."
Cowell has been a public booster of North Carolina's high-tech industry — in 2010 and 2015, she created so-called "innovation funds" that aimed to invest nearly a half-billion dollars of retiree pension money in firms in the state. With her knowledge of the technology sector and the larger business community, Cowell instructed her government staff to help Spitz find board candidates for his company, and a Cowell aide sent Spitz a list of five names, including a Bank of America executive and a University of North Carolina official. Cowell also agreed to serve on the steering committee of a private technology conference run by an industry group led by Spitz.
Within weeks, Cowell announced she would not be running for re-election, and it soon became clear that Cowell — and not the others her office suggested — was being eyed for the lucrative board slot. In December 2015, ChannelAdvisor chairman Scot Wingo emailed Cowell to let her know "our Board really enjoyed meeting you and would like to move forward with the process for you to be considered for appointment to the Board." A month later, another Cowell aide emailed a ChannelAdvisor executive, telling her: "Treasurer Cowell asked me to reach out to you to speak about a couple of issues related to ChannelAdvisor."
The same aide would soon forward on the ethics commission opinion "confirming that Treasurer Cowell is free to serve on the ChannelAdvisor Board."
Young, the spokesperson for Cowell, told IBT: "Members of the State Treasurer's staff were not involved in any way in the negotiation of either board appointment, nor were staff members involved in the process of these board appointments."
Cowell's move — and the ethics commission's approval of it — illustrates a new dynamic now dominating American politics, said Craig Holman of the watchdog group Public Citizen.
"This is the epitome of regulatory capture," said Holman, referring to the concept of public officials being overly influenced by corporations. "We are seeing a larger trend of conflict of interest by public officials, and government officials think they can push the envelope further and further — but this is unique. It is just an absolutely breathtaking conflict of interest."
FOR FREE to continue reading
✔️ Unlock the full content of International Business Times UK for free
offer available for a limited time only
✔️ Easily manage your Newsletters subscriptions and save your favourite articles
✔️ No payment method required
Already have an account?
Log in
© Copyright IBTimes 2023. All rights reserved.