Republicans Keep Corporate Lobbying Secret By Adding Riders To Spending Bills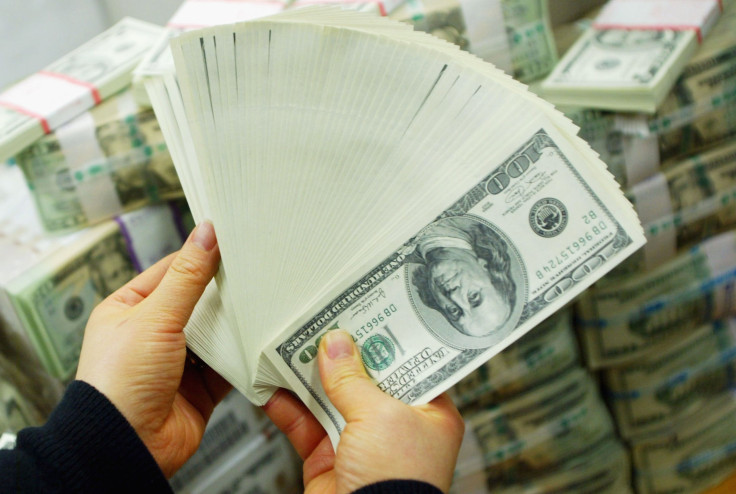 In the waning years of the Obama presidency, Democratic lawmakers and good-government groups seemed optimistic that the administration would enact rules forcing companies to disclose more of their political spending. Despite Obama's stated support for increased transparency in political spending, though, the rules were never implemented — and now Republicans are quietly continuing their practice of slipping language into spending bills to try to statutorily block such rules from being enacted in the future.
As annual legislation to fund the government's financial regulators comes before Congress this week, GOP legislators have buried a provision in the bill that would bar the Securities and Exchange Commission (SEC) from considering a rule that would require companies to tell shareholders whether and how they are spending company money on politics. A separate provision would block federal officials from requiring government contractors to more fully disclose their political spending.
Read: How Republicans Protect Anonymous Donors And Their 'Dark Money' Groups
The language preventing those rulemaking efforts was originally passed as part of a 2015 spending bill. Without such rules, companies can keep shareholders in the dark about the vast amounts of company cash being funneled to politically active lobbying organizations like the U.S. Chamber of Commerce — which spent nearly $200 million on lobbying last election cycle and doesn't disclose its donors or members. The rules would also apply to 501(c)(4) "social welfare" organizations, also called "dark money" groups, that air ads to influence U.S. elections but don't have to disclose their donors.
The lack of transparency also applies to federal contractors: They would be able to continue bidding on government contracts without having to comprehensively disclose donations that could influence the federal officials who have sway over the awarding of such contracts.
"There's a need for a rule to get uniform disclosure and universal disclosure," Bruce Freed, president and co-founder of the nonprofit Center for Political Accountability (CPA), told International Business Times. "The major gap [in disclosure] is the trade associations and social welfare organizations."
Freed noted that even without the rules, voluntary political spending disclosure has been on the rise among major corporations, often due to pressure from shareholders who want to know if the companies they invest in are giving money to groups advocating for policies that conflict with the company's stated positions.
"Disclosure rules are very important for investor protection," Freed said. "They recognize that political spending is a risk they need to manage."
In 2016, 45 percent of S&P 500 companies disclosed at least some payments to trade associations, or told trade associations not to use those payments to spend on elections, according to CPA. That number is up from 41 percent in 2015.
The percentage of companies in the S&P 500 that disclosed funds given to 501(c)(4) nonprofit organizations was just 31 percent, up from 25 percent in 2015, according to CPA.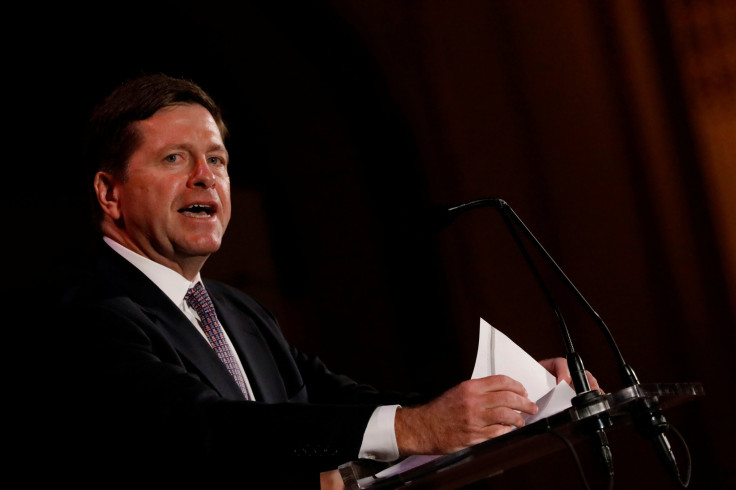 New SEC chairman Jay Clayton, who was confirmed by the Senate in May, seemed to signal he believed disclosure requirements in general were already too burdensome for public companies. In a speech in New York this week, Clayton said regulators has already "significantly expanded the scope of required disclosures beyond the core concept of materiality."
Democratic lawmakers on Capitol Hill have long tried to force the government to enact transparency rules, arguing that in a political arena shaped by the Supreme Court's Citizen United decision allowing unlimited campaign donations, stronger disclosure is needed.
In 2010, Democrats sponsored legislation to require new disclosure rules. That bill never got a vote in the Senate, despite passage in the House. Democrats have introduced similar legislation in every Congress since, but none of them have reached the floor for a vote.
Last year, Senate Democrats held up the confirmation of Obama's SEC nominees over the issue, demanding they support a rule that would force companies to disclose political spending to the SEC, a rule that was originally put on the SEC agenda in 2013 but was later removed. Massachusetts Sen. Elizabeth Warren then publicly called on Obama to fire SEC chairwoman Mary Jo White because she would not move a rule forward, despite receiving more than a million public comments in favor of the rule.
"Chair White's refusal to move forward on a political spending disclosure rule serves the narrow interests of powerful executives who would prefer to hide their expenditures of company money to advance their own personal ideologies," Warren wrote in a letter to President Obama in October.
Read: Corporate Lobbying By ExxonMobil Could Be Exposed At Annual Shareholders Meeting
Meanwhile, Democrats also pressed Obama to require federal contractors to disclose their political spending. Unlike the SEC rule, which would have required a commission vote, Obama could have issued an executive order forcing disclosure. In January 2016, the New York Times reported that a White House official confirmed Obama was "seriously considering" the contractor-related executive order. However, despite intense lobbying by ethics watchdog groups, his administration never acted on either rule.
As Obama officials considered the disclosure provisions, Republicans and business interests mounted their own campaign against such rules, adding riders in spending bills that prevented the SEC, IRS and other government agencies from even considering new disclosure rules. Despite his opposition, Obama signed some of those bills into law. Opponents of disclosure argued their case on free speech grounds.
"The real goal of the disclosure proponents is to harass, intimidate and silence those with whom they disagree," a U.S. Chamber of Commerce official told the New York Times. "We continue to believe that one's political activities should play no role in whether or not you get or keep a federal contract, and we encourage the administration to leave this bad idea right where it is."
The latest language to block an SEC rule is not the only campaign-finance-related provision the GOP has slipped into the bill. Republicans have also included language that would prevent the IRS from re-evaluating its ambiguous rules around the tax-exempt status of 501(c)(4) groups that spend on politics, as well as a provision that would make it much more difficult for the IRS to enforce the Johnson Amendment, the rule that prevents churches and charities from spending on politics. President Donald Trump has stated that he would like to eliminate the amendment, but an executive action on the rule he issued in May did little to change it.
Government watchdog groups have criticized Republicans not only for fighting against disclosure, but doing so by adding riders in budget bills instead of crafting legislation to deal specifically with the issues.
"They have both chambers of congress and the presidency," Lisa Gilbert, vice president of legislative affairs at Public Citizen, a nonprofit progressive consumer rights advocacy group, told IBT. "The fact they are still using hidden measures in must-pass legislative vehicles is completely inappropriate."
© Copyright IBTimes 2022. All rights reserved.
FOLLOW MORE IBT NEWS ON THE BELOW CHANNELS