Texas Chemical Plant Company Has Industry Ally Writing Rules At The EPA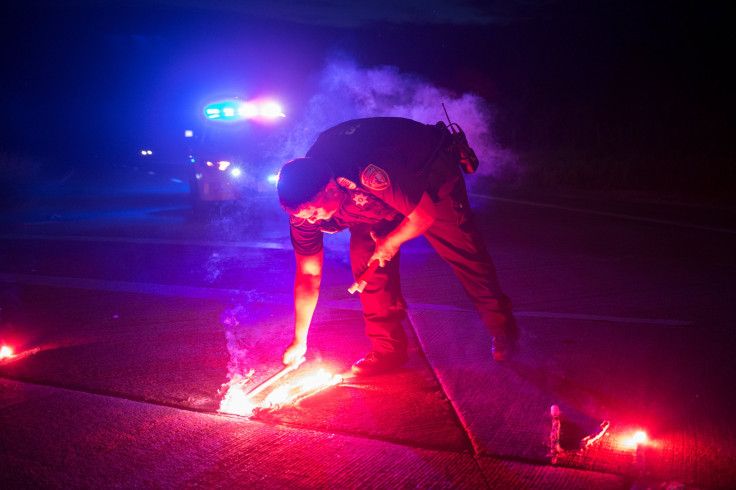 The French chemical company Arkema, owner of a crippled Texas plant that was in flames Friday evening, has a high-ranking ally at the Environmental Protection Agency: former chemical industry lobbyist Nancy Beck, who now works in the office that regulates the kinds of dangerous chemicals that, together with sewage and superfund sites, have turned Houston area floodwaters into a contaminated stew.
Beck, the EPA's deputy assistant administrator, was appointed to the agency's Office of Chemical Safety and Pollution Prevention in April, just a month after she testified to Congress on improving use of science at the EPA as a Senior Director at the American Chemistry Council (ACC), the chemical industry's leading lobbying group. Beck worked at the ACC, which counts Arkema as a member, from 2012 to 2017, a period in which the Council spent more than $65 million on lobbying, according to an International Business Times review of congressional lobbying records. EPA Administrator Scott Pruitt's appointment of Beck drew condemnation from a variety of groups as Beck, who has a Ph.D. in environmental health from the University of Washington, went to work at her new job overseeing the development of rules governing toxic chemicals.
The Environmental Working Group's Melanie Benesh called Beck "the scariest Trump appointee you've never heard of." Rep. Frank Pallone, D-NJ, wrote Beck has "existing and potentially problematic relationships with the companies that she is now in charge or regulating," in a June letter to Pruitt. And career staff at the EPA's Office of Enforcement and Compliance Assurance raised concerns about changes Beck instituted to the agency's review process for potentially hazardous chemicals in an internal memo, according to Politico.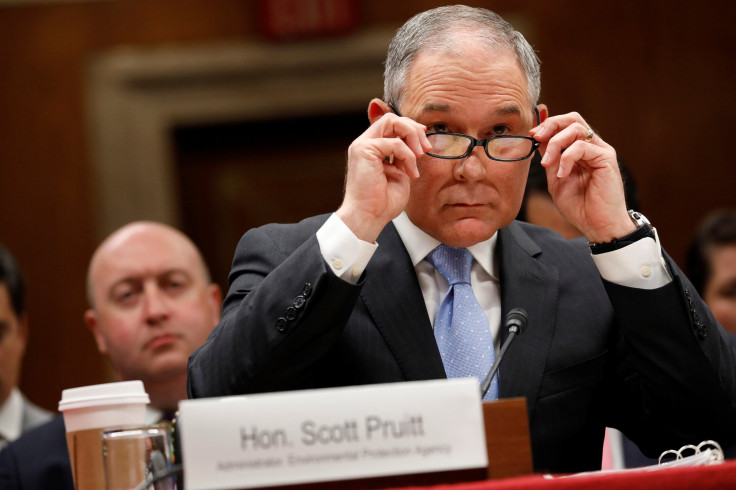 Beck joined the agency at a crucial time for regulation of toxic substances. The EPA just finalized its rules on how to implement an update to the Toxic Substances Control Act (TSCA), which allowed the EPA to regulate toxic chemicals. That update, the first since the act first passed in 1976, took the form of a bipartisan bill signed by President Barack Obama last year that garnered industry support (Arkema and the ACC both lobbied on the bill ). But this year, the EPA, and Beck, have been developing a framework for how the agency will enact the new law.
When the EPA issued final rules on the act in late June, it drew criticism for weakening safety protections by narrowing the definition of a substance's "conditions of use." While the Obama administration interpreted the term broadly to mean all the ways in which chemicals were used in the past, the new rules exclude those "legacy" uses when determining the danger of a chemical.
"Congress's concern is about aggregate exposure, and that makes sense, because that's what matters to human health," Noah Sachs, director of the University of Richmond Law School's Center for Environmental Studies, told Scientific American last month."If this rule stands, it is a weakening of TSCA and not at all what Congress intended."
The Arkema chemical plant in Crosby, Texas, stores anhydrous sulfur dioxide, sulfur dioxide and isobutylene, according to a 2014 report submitted by Arkema to the EPA, the Wall Street Journal reported Thursday. All three are covered by the TSCA, according to an EPA chemical database. But Arkema declined to publicly disclose the full chemical inventory at its Crosby plant Friday, citing "security reasons from a terrorism perspective."
Beck has previously been accused of intervening on the evaluation of TSCA-covered chemicals on behalf of industry. A 2009 report by the House Science and Technology Committee titled "Suppression of Environmental Science By the Bush Administration's Office of Management and Budget" criticized Beck, who worked at the George W. Bush administration's OMB from 2002 to 2009, by name. Specifically, the report criticized Beck's comments and edits made to an EPA report on polybrominated diphenyl, a flame retardant substance that has fallen out of use. The report says that some of Beck's edits "appear to enhance uncertainty."
"Beck took upon herself the role that should be reserved for external peer reviewers," the report's authors wrote. "Further, she adopted that role from one of the most powerful perches in the Executive branch: OMB. From that post, her words implicitly had the endorsement of the President and the President's top staff."
In June, Beck filed a recusal statement in which she declared she will not participate in matters "involving specific parties in which ACC is a party or represents a party" for one year. However, EPA's senior ethics counsel has cleared her to work on TSCA rules, according to Politico, because those rules are "matters of general applicability."
© Copyright IBTimes 2023. All rights reserved.
FOLLOW MORE IBT NEWS ON THE BELOW CHANNELS