Trump's Pick For Drug Czar Hauled In Thousands Of Dollars From Drug Distributors He Wrote Bill To Protect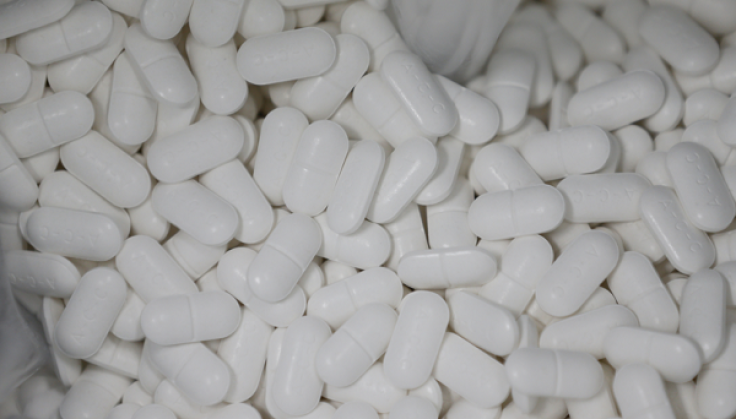 President Donald Trump recently launched a high-profile White House initiative to combat the growing problem of opioid drug abuse in America. Yet his expected selection to oversee the nation's drug laws is a congressman from an opioid-ravaged district whose signature legislative accomplishment is a bill that shielded prescription opioid distributors from law enforcement scrutiny.
The White House is expected to name Rep. Tom Marino, R-Pa, to be the Director of the Office of National Drug Control Policy (ONDCP) — a position often referred to as the nation's "drug czar." Marino is a former prosecutor who has represented a rural district in northeastern Pennsylvania since 2011. The ONDCP declined to comment for this story and Marino's office did not respond to multiple requests for comment as well.
Read: Ohio Opioid Epidemic: 13-Year-Old Boy Dies Of Heroin Overdose
If appointed, Marino would be the first member of Congress to become drug czar. He would come to the job after pulling in big money from an industry that is producing and distributing the nation's most deadly legal drugs. Marino has received more than $150,000 in donations from the pharmaceutical industry in his political career, including $71,000 for the 2016 election, according to records at Maplight.org and Opensecrets.org. The data show Marino has received more money from the pharmaceutical industry than any other sector.
As the nation faces an opioid crisis fueled by the mass production and marketing of addictive prescription drugs, some physicians fighting the epidemic view Marino's possible ascent to drug czar as a betrayal of rural communities ravaged by opioids — many of which voted overwhelmingly for Donald Trump.
"This is the opposite of draining the swamp," Dr. Andrew Kolodny, the co-director of Opioid Policy Research at Brandeis University and co-founder of Physicians for Responsible Opioid Prescribing (PROP), told International Business Times. "In the midst of a public health crisis [Trump] is putting at the helm of the ONDCP someone who has worked for the opioid lobby against efforts to bring the epidemic under control."
It's hard to overstate how deadly the opioid epidemic has been for Americans. Since 1999, the number of overdose deaths from opioids has quadrupled, as did deaths from prescription opioids like oxycontin, fentanyl and hydrocodone, according to the Centers for Disease Control and Prevention. Many experts blame this rise on the makers of opioid prescription drugs, like Purdue Pharma, the creator of oxycontin, which pled guilty to misleading doctors about the drug's addictiveness and agreed to pay $600 million in fines in 2007. Three Purdue executives also agreed to pay a total of $34.5 million in fines.
"This epidemic was created by pharmaceutical companies," Georgetown University's Dr. Adriane Fugh-Berman told IBT. She is the director of PharmedOut, a group that advocates for responsible prescribing practices. "That's not too strong to say."
The epidemic has only intensified since Purdue's guilty plea in 2007, and now cities and counties are bringing lawsuits against drug distributors — the companies that sell drugs wholesale. The three largest distributors — McKesson Corp., Cardinal Health and AmerisourceBergen, which together generated $430 billion in 2015 and account for 85 percent of the drug distribution market — have agreed to pay $230 million in fines to the federal government and opioid-plagued West Virginia since late December. The fines were connected to charges that the companies failed to report suspicious orders of pharmaceuticals.
According to Maplight.org, all three companies have given multiple campaign donations, totaling between $13,000 and $15,000, each to Marino who wrote legislation that made it harder for the DEA to take companies off a registry that allows them to distribute controlled substances. If the companies were dealt this penalty, they could potentially incur a far greater financial hit than fines.
Marino introduced three versions of the Ensuring Patient Access and Effective Drug Enforcement Act between 2014 and 2015 before H.R. 471 passed the House. In the Senate, Orrin Hatch, R-Ut, who received more money from the pharmaceutical industry than anyone in Congress between 2010 and 2016, introduced a companion bill. The legislation was eventually signed by President Barack Obama last year, but not before DEA Deputy Assistant Administrator Joseph Rannazzisi had a conversation with congressional staffers that provoked the ire of Marino, who said Rannazzisi told staffers the bill's sponsors were "supporting criminals." (Rannazzisi told the Washington Post he said the bill would "protect defendants in our cases.")
During a congressional hearing, Marino told Rannazzisi's boss the comments offended him "immensely," and the congressman even asked the Justice Department to investigate whether Rannazzisi had tried to "intimidate" members of Congress. Rannazzisi was eventually replaced at the DEA in 2015 and retired shortly after. He did not reply to multiple requests for comment for this story.
"Rep. Marino has made it very clear he is on the side of opioid manufacturers," PharmedOut's Fugh-Berman told IBT. "The bill he supported made it hard for the DEA to go after distributors and wholesalers of drugs. The DEA was having its hands tied even before Trump got into office but this appointment will make things much worse."
It could also put Marino in tension with others in the Trump administration. Late March, Trump convened the first meeting of the President's Commission on Combating Drug Addiction and the Opioid Crisis at the White House. The commission is led by New Jersey Gov. Chris Christie, who has dedicated the last year of his increasingly unpopular governorship to fighting the opioid crisis, and who governs a state that is home to 14 of the world's 20 largest pharmaceutical companies.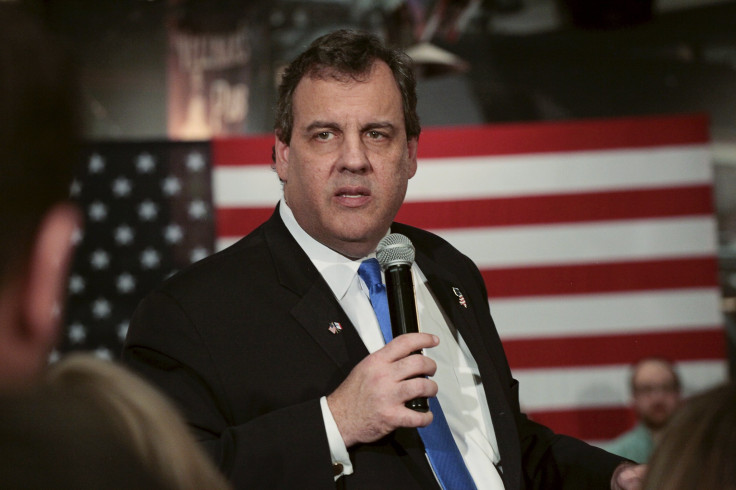 Tough On Marijuana
As drug czar, Marino's job would be to coordinate drug policy across a variety of unrelated federal agencies such as the Department of Homeland Security, the Justice Department (which houses the DEA), Health and Human Services and the Department of Education, according to former drug czar Gil Kerlikowske.
"The job is "breaking down silos" and bringing together "all of those assets, so they can coalesce around a mission," Kerlikowske, who served as drug czar under Obama from 2009 to 2014 before becoming the U.S. Customs and Border Protection commissioner, told IBT. "You also have the bully pulpit of being part of the White House."
Kerlikowske was the chief of Seattle Police before taking the job, but didn't think the czar should necessarily come from a law enforcement background.
"Coming from Congress, I think that's healthy, and probably a good idea," Kerlikowske said. He also added that Marino's history as a prosecutor would be an advantage, because it would be "pretty hard to cast him in the light of being soft on drugs."
While Marino has helped the opioid industry during his career in Congress, he has not been as friendly to the marijuana industry.
Marino voted against allowing Veterans Administration doctors to prescribe medicinal marijuana to veterans in states where the drug is legal, and also voted against lowering obstacles to the production of hemp, the non-psychoactive part of the cannabis plant. He even voted against legislation that prevented the Justice Department from pursuing medical marijuana businesses that were legal under state law.
This tough-on-marijuana view aligns Marino with Attorney General Jeff Sessions, who has said marijuana is only "slightly less awful" than heroin and has sparked concerns about a return to the "War on Drugs" policies of the past. But while the Trump administration has signaled a tough stance on marijuana with its drug czar and attorney general picks — in spite of the fact a majority of Americans support legalizing the drug — it has simultaneously shown a deference to the pharmaceutical industry. Trump's nominee to head the FDA is Dr. Scott Gottlieb, who has advocated for deregulation in the medical industry and received over $400,000 from pharmaceutical and medical device companies between 2013 and 2015, according to ProPublica.
Controversial End To Prosecutorial Career
During his Senate confirmation hearing, Marino could face questions about his law enforcement record — and a scandal that nearly ended his political career.
In 2007, Marino resigned from his position as a federal prosecutor after it was revealed Pennsylvania casino owner Louis DeNaples put down Marino's name as a reference on a gaming application at the same time Marino's office was investigating DeNaples for ties to organized crime. After his resignation, Marino went to work as in-house counsel for several DeNaples businesses. In 2010, during his first run for Congress, Allentown's Morning Call reported Marino's resignation came as he was being investigated by the Justice Department for his ties to DeNaples. The investigation was closed when Marino resigned, the report said.
In spite of that news, which broke just a month before election, Marino won his first term by nine percentage points over Democratic incumbent Chris Carney. The margin of victory grew to over 40 points in Marino's election win in 2016.
It's likely any special election held for Marino's vacant seat will be won by a Republican. In Lycoming County, Trump trounced Hillary Clinton, getting 69 percent of the vote to the Democratic candidate's 25 percent. That same county saw an 80 increase in drug overdose deaths between 2014 and 2015, according to the DEA. The story is the same in many places throughout the country.
"Many people in regions of the country hit very hard by the opioid addiction epidemic voted for Trump," Kolodny said. "To the extent that many of them voted for Trump because they felt Obama failed on the opioid addiction epidemic… I expect they will be very upset by this choice."
© Copyright IBTimes 2023. All rights reserved.