Pope Benedict Denounces Dissident Priests On Holy Thursday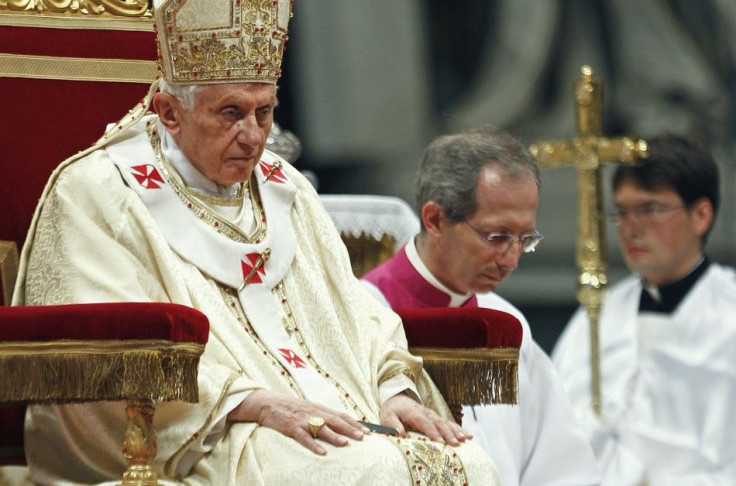 Pope Benedict XVI rebuked a group of schismatic Austrian priests who have questioned Vatican authority on clerical rules.
Speaking to more than 1,600 priests, bishops and cardinals from the altar in St. Peter's Basilica during his homily on Holy Thursday, the pope condemned the priests for trying to change the Church in accordance with their own desires, and for their disobedience.
His words were targeted at a group of priests from a European country, believed to be an explicit reference to the Pfarrer Initiative, or pastor initiative, a group of priests led by Father Helmut Schüller that advocates the abolition of priestly celibacy.
In its call to disobedience, the group challenges the long-held prescription that priests cannot marry, as well as proposed that women be allowed to join the priesthood.
Is disobedience a path of renewal for the Church? Benedict asked during the ceremony in which priests renew their promises to Christ.
We would like to believe that the authors of this summons are motivated by concern for the Church, that they are convinced that the slow pace of institutions has to be overcome by drastic measures, in order to open up new paths and to bring the Church up to date, he said. But is disobedience really a way to do this?
In his sermon, the pope pointed toward Jesus Christ, who was always obedient to the word of God, adding that true renewal is found in the radicalism of obedience, the dynamic of hope and the power of love.
The Pfarrer Initiative is also forgiving of divorce and same-sex marriage, and believes that weekend Eucharistic services should take place without priests because of the dwindling number of clergymen. About 15 percent of Austria's 2,000 Catholic priests signed the group's appeal in June, according to the BBC.
We preach not private theories and opinions, but the faith of the Church, whose servants we are, Benedict said.
© Copyright IBTimes 2023. All rights reserved.