Pope Benedict Will Die Within One Year: Cardinal Romeo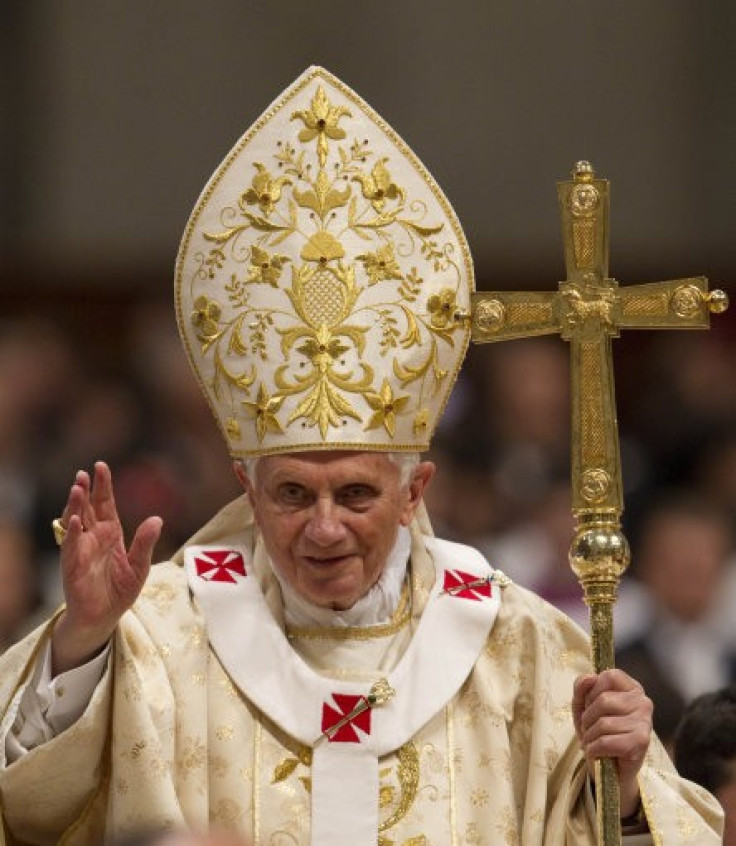 Pope Benedict XVI will die within the next twelve months, according to a senior Vatican official, amidst worries that the papacy may be targeted by an assassination plot.
Cardinal Paolo Romeo, the archbishop of Palermo in Sicily, apparently made the claim during a November 2011 visit to China, reported Britain's Daily Telegraph newspaper, citing a story in the Italian daily newspaper Il Fatto Quotidiano.
Romeo's remarks so alarmed various parties, including Italian businessmen and Chinese church members, that they reported them back to Rome, fearing that the Cardinal was referring to a conspiracy to murder the Pope.
Il Fatto Quotidiano reported on Friday: During his talks in China, Cardinal Romeo predicted the death of Benedict XVI within 12 months. His remarks were expressed with such certainty and resolution that the people he was speaking to thought, with a sense of alarm, that an attack on the Pope's life was being planned. Cardinal Romeo could never have imagined that the indiscreet remarks he made on the trip to China would be communicated back to the Vatican by third parties.
The trip to China was significant because the Communist Party of that country does not recognize the Vatican and relations between them are strained.
The Telegraph noted that the Vatican has started a probe into Romeo's remarks and of a possible assassination plot.
Romeo also reportedly revealed in China that the next Pope will probably be Cardinal Angelo Scola, the current archbishop of Milan and former Patriarch of Venice, who apparently has a similar personality and outlook as Benedict
In addition, Romeo declared that Pope Benedict strongly dislikes Tarcisio Bertone, his Secretary of State and the Vatican's second most powerful official.
After the sensational report was released, Romeo told ANSA, the Italian news agency, that the comments attributed to him were absolutely without basis. It is so outside of reality that it should not be given any consideration."
A spokesman for the Vatican, Father Federico Lombardi, similarly told Agence France Presse that the allegations were so incredible that we cannot comment on it. It seems to me something that is so far from reality that I don't even want to address it. It seems an incredible story and I don't want to comment.
Any suggestion of a plot to murder the Pope cannot be taken lightly.
Indeed, in 1981, Pope John Paul II was shot and seriously wounded by a Turkish gunman named Mehmet Ali Agca. It has never been made entirely clear why Agca tried to kill the Pope or who was behind him; however rumors and speculation suggest that a vast and bewildering conspiracy involving such disparate entities as the Russian KGB, Bulgarian secret service and Turkish right-wing militants were involved.
© Copyright IBTimes 2023. All rights reserved.