Pope Francis Quotes: 10 Inspiring Statements To Celebrate His 84th Birthday
Pope Francis, the supreme head of the Catholic Church and sovereign of the Vatican City, turns 84 on Thursday.
Jorge Bergoglio, who was elected the 266th pope of the Roman Catholic Church in March 2013, was born on Dec. 17, 1936, in Buenos Aires, Argentina.
Here are a few inspiring quotes by Pope Francis, courtesy Brainy Quote:
1. "God never gives someone a gift they are not capable of receiving. If he gives us the gift of Christmas, it is because we all have the ability to understand and receive it."
2. "Although the life of a person is in a land full of thorns and weeds, there is always a space in which the good seed can grow. You have to trust God."
3. "Human rights are not only violated by terrorism, repression or assassination, but also by unfair economic structures that creates huge inequalities."
4. "This is important: to get to know people, listen, expand the circle of ideas. The world is crisscrossed by roads that come closer together and move apart, but the important thing is that they lead towards the Good."
5. "If one has the answers to all the questions - that is the proof that God is not with him. It means that he is a false prophet using religion for himself. The great leaders of the people of God, like Moses, have always left room for doubt. You must leave room for the Lord, not for our certainties; we must be humble."
6. "Jesus teaches us another way: Go out. Go out and share your testimony, go out and interact with your brothers, go out and share, go out and ask. Become the Word in body as well as spirit."
7. "Grace is not part of consciousness; it is the amount of light in our souls, not knowledge nor reason."
8. "I believe in God — not in a Catholic God; there is no Catholic God. There is God, and I believe in Jesus Christ, his incarnation. Jesus is my teacher and my pastor, but God, the Father, Abba, is the light and the Creator. This is my Being."
9. "An example I often use to illustrate the reality of vanity, is this: look at the peacock; it's beautiful if you look at it from the front. But if you look at it from behind, you discover the truth... Whoever gives in to such self-absorbed vanity has huge misery hiding inside them."
10. "A little bit of mercy makes the world less cold and more just."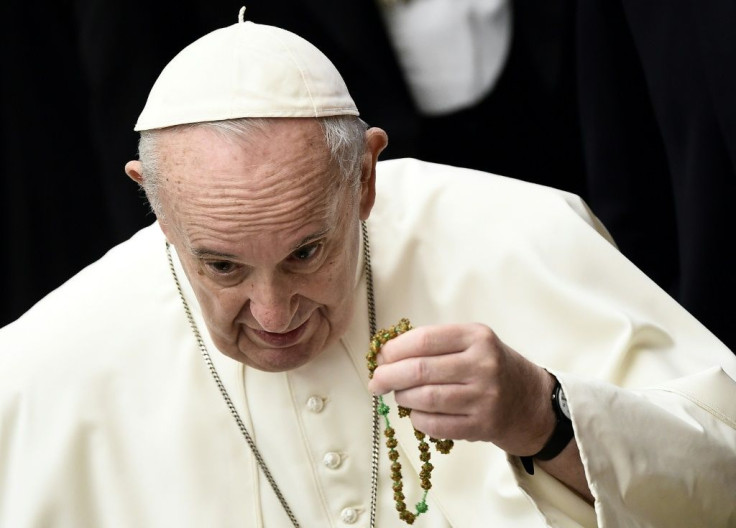 © Copyright IBTimes 2023. All rights reserved.
FOLLOW MORE IBT NEWS ON THE BELOW CHANNELS