Portland Man Caught On Camera Attacking Women With Handsaw At Laundromat
KEY POINTS
58-year-old Shane Vordelmicha Green attacked two women with a handsaw
He marched toward the cops while holding the weapon
He was charged with several offenses including assault and unlawful use of weapon
The police responded to the scene July 17 after receiving reports stating that a man was attacking people in a Portland laundromat with a handsaw. The incident was caught on camera.
A video of the incident, showed the man, later identified as 58-year-old Shane Vordelmicha Green, entering a laundromat with the handsaw and swinging the weapon at a woman's head.
When another woman rushes to her aid, the man attacks her with the same weapon. As the women fall back, the man rushes outside and marches toward two bystanders who managed to flee the scene. The condition of the victims was not known.
According to a press release by the Portland Police Bureau, the officers soon arrived at the scene and asked the man to drop the weapon. He refused and told the cops that he wanted them to shoot him. The suspect then walked into the middle of traffic. Moments later, he marched toward the cops while holding the weapon. The officers were then forced to use a less-lethal munition following which the suspect dropped the handsaw.
However, when the cops tried to arrest him, several people interrupted the officers by taunting at them and accusing them of racism. He was eventually taken into custody.
"It is unfortunate that some community members chose to try to escalate the situation. These incidents seldom make the headlines, but illustrate the excellent training and restraint officers use to deescalate a person intent on forcing officers to use lethal force," Deputy Chief Chris Davis said in the press release.
The man was charged with several offenses including assault, unlawful use of weapon, attempted assault, menacing, disorderly behavior and harassment. He was held at the Multnomah County Detention Center.
The motive behind the crime was not known. The investigation was ongoing.
"Detectives are still actively investigating this incident and request any community members who were victimized during this incident to report to PPB's Detective Division at 503)-823-0400," the press release stated.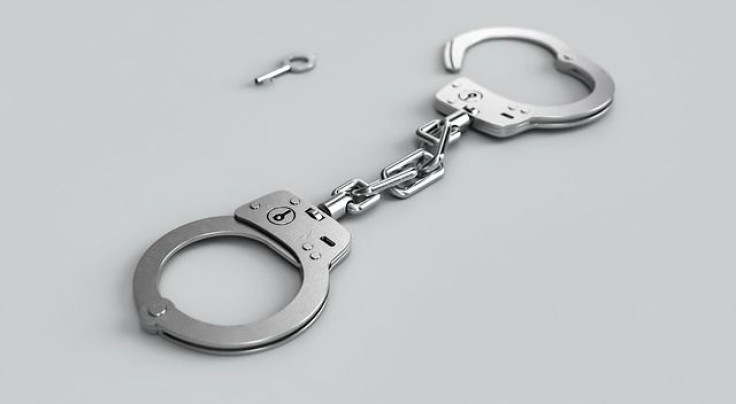 © Copyright IBTimes 2023. All rights reserved.