Possible Ebola Case At Newark Airport: CDC Removed Two Sick Passengers Believed To Be From Liberia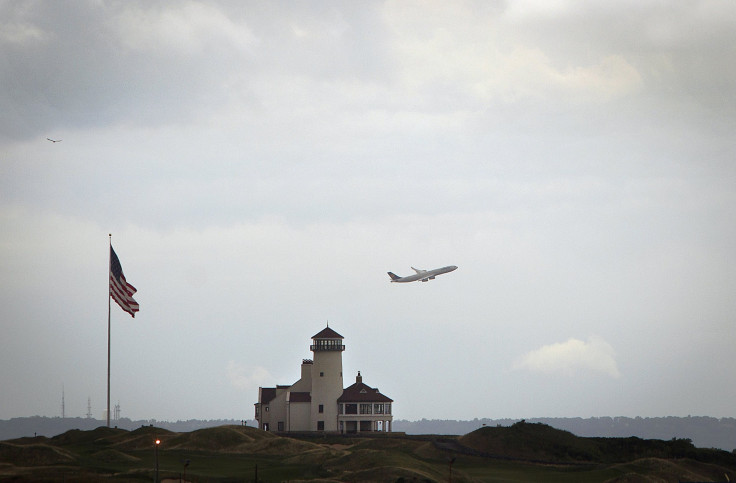 Update 3:10 p.m. EDT: Officials have determined the passenger did not have Ebola, reports the Record.
The U.S. Centers for Disease Control and Prevention is investigating two possible Ebola cases at Newark Liberty International Airport, 7online reported. One of the passengers vomited on the flight that originated in Brussels, NBC 4 New York said. The two passengers are believed to be from Liberia.
CDC officials met the plane, United Airlines Flight 998, as it landed in Newark Saturday just after noon EDT. They were dressed in hazardous-material suits when they removed a passenger and his daughter from the airplane. The other passengers remained inside the plane, but were allowed to leave by 2 p.m., 7Online said. The sick passenger displayed "flulike symptoms" and was deemed not contagious.
"Upon arrival at Newark airport from Brussels, medical professionals instructed that customers and crew of United flight 988 remain on board until they could assist an ill customer. We are working with authorities and will accommodate our customers as quickly as we can," United Airlines said in a statement about the possible Ebola case at the airport.
Thomas Eric Duncan, the first person to be diagnosed with Ebola in the U.S., traveled on two United flights. After traveling to Brussels from Liberia, Duncan boarded first a United flight to Washington and then a United flight to Dallas-Fort Worth. Subsequently, Duncan was accidently released from Texas Health Presbyterian Hospital because of what it has claimed was a flaw in its electronic-records system.
In other recent Ebola-related news in the U.S., a patient evaluated for the virus at Howard University Hospital in Washington Saturday tested negative for the virus, while a freelance NBC News cameraman, Ashoka Mukpo, tested positive for it in Liberia and will be evacuated to the U.S. this week.
© Copyright IBTimes 2023. All rights reserved.
FOLLOW MORE IBT NEWS ON THE BELOW CHANNELS