Postmaster General Louis DeJoy Donated $600,000 To Trump Preceding His 'Highly Irregular' Appointment
KEY POINTS
Testimony at a House hearing indicated Louis Dejoy donated $600,000 to the Trump campaign before his appointment as postmaster general, along with $1.5 million to other GOP candidates
DeJoy is under investigation for campaign finance violations and financial conflicts of interest
Dejoy has made changes to post office policy that resulted in widespread delays
Postmaster General Louis DeJoy, currently under investigation for alleged campaign finance violations, gave more than $600,000 to the Trump campaign after the postal service position became available, testimony before the House Oversight and Government Affairs Committee indicated.
Lisa Graves, executive director of True North Research, testified Monday that DeJoy gave more than $1.5 million in the 2019-20 election cycle to GOP candidates, including Senate Majority Leader Mitch McConnell, R-Ky., exceeding the amount he had given in the prior four years. DeJoy made it known soon after this increased spending he was interested in the position of postmaster general.
The testimony also noted DeJoy still has millions of dollars in financial ties to XPO Logistics, a U.S. Postal Service contractor, creating an "obvious financial conflict of interest."
DeJoy has come under fire for changes in Postal Service policy that resulted in widespread delays, including the removal of more than 600 mail sorting machines, some of which were dismantled. Dejoy has said they were temporarily removed to install package sorting machines that could deal more effectively with the pandemic-related spike in mail, and that he would halt the changes until after the 2020 election. He has yet to explain why the removals have continued or why the machines were dismantled, but told a House hearing the removals were part of an ongoing process that was in place before he took office.
Democrats have charged the changes were implemented to disrupt Postal Service deliveries ahead of the Nov. 3 general election, which was expected to see a record number of mailed-in ballots as a result of the coronavirus pandemic, which has made some voters wary of casting ballots in person for fear of catching the contagion.
President Trump repeatedly has cast doubt on the legitimacy of mailed ballots and also said only votes tallied on election night should be counted, potentially invalidating millions of votes. Even without a Postal Service experiencing widespread delays, immediate results would be unlikely since a number of states are not allowed to tally absentee ballots until Election Day.
Polls indicate Democrats are more likely to vote by mail than Republicans.
The campaign finance investigation was sparked by a Washington Post report quoting former employees of New Breed Logistics, which was acquired by XPO, as saying Dejoy compensated them for political donations, a crime in North Carolina where the company was headquartered. Employees said they received bonuses equal to or greater than their contributions at DeJoy's fundraisers, and they felt pressured to attend.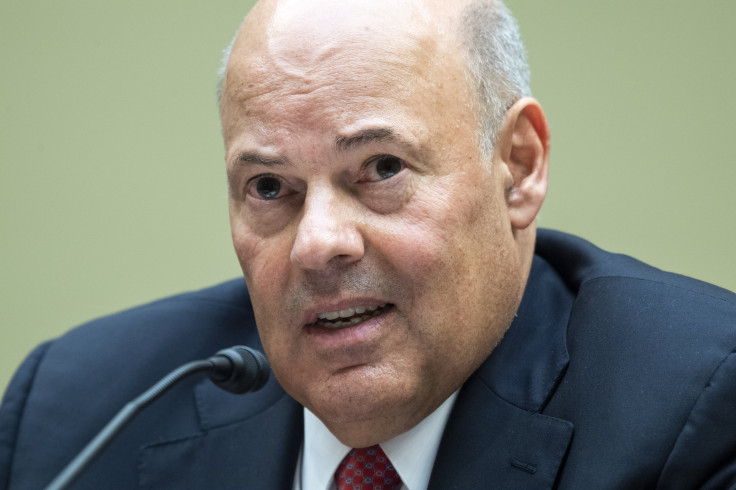 Democratic lawmakers immediately raised alarm. The chairman of the committee, Rep. Gerry Connolly, D-Va., said "We have a crony at the helm of our nation's Postal Service, a man rife with conflicts of interest and potential violations of law," reports Bloomberg.
The transcript of Graves' testimony concludes that "this level of partisanship–combined with Mr. DeJoy's disruptive orders–undermines public trust in the Postal Service as an institution. He should never have been appointed, and he should step down from the position of public trust that it appears his partisan financial gifts paved the way for."
A house investigation found that DeJoy was not among the candidates put forward by a USPS search firm, prompting Rep. Raja Krishnamoorthi, D-Ill., to call his selection "highly irregular."
The highest-ranking Republican on the committee, Rep. Jody Hice, R-Ga., attacked the legitimacy of the hearings, calling them "a kangaroo-court type of investigation."
© Copyright IBTimes 2023. All rights reserved.