'Power' Season 6 Spoilers: Episode 1 Synopsis Released; Watch 'Murderers' Promo
The premiere of "Power" Season 6 is almost here, which means viewers will see Ghost get revenge after Tommy committed the ultimate betrayal. After realizing his best friend shot the love of his life, Angela, Ghost wants anyone who has ever wronged him to pay.
"Ghost (Omari Hardwick) seeks vengeance due to the ill will of Tommy Egan (Joseph Sikora)," the "Power" Season 6, episode 1 synopsis teases. In the "Murderers" promo video, Ghost tells someone that sometimes the people you trust the most, can turn on you without any warning.
In the Season 5 finale, Tommy learned that Ghost manipulated him into killing his father. Saxe (Shane Johnson) let Tommy hear the tape of Teresi (William Sadler) implicating Ghost on Sandoval's (David Fumero) murder. However, Teresi insisted Tommy had nothing to do with the crime.
Tommy then tracked down Ghost and Angela (Lela Loren) to their old high school. After the two shared a kiss, Angela looked up and saw Tommy pointing a gun at them. She pushed Ghost out of the way and was hit in the chest with the bullet.
While viewers will have to wait for the "Power" Season 6 premiere to learn Angela's fate, it appears Ghost will go after Tommy. Now that Tommy has crossed the line of no return, how far will Ghost go to get revenge?
"Tasha (Naturi Naughton) vows to get even with Ghost for the murder of Terry Silver (Brandon Victor Dixon)," the "Murderers" synopsis says. Before Angela was shot, she asked Ghost if he killed Terry.
Although he denied murdering the lawyer, viewers saw a flashback of Ghost watching Terry and Tasha make love in the parking lot. When Tasha left, Ghost strangled Terry.
Despite his lie to Angela, Tasha will believe Ghost is responsible for Terry's death. After losing her daughter and Terry, will Tasha take her revenge against Ghost too far?
"Tariq (Michael Rainey Jr.) and Tommy mourn an old friend," the "Power" Season 6, episode 1 synopsis states. In the Starz promo video, Ghost tells Tariq that as long as he has a relationship with Tommy, he can't be trusted.
Tariq began resenting Ghost after growing close to Kanan (50 Cent), but he began having animosity toward both of his parents after he helped Tasha kill Kanan. Although Ghost didn't trust Kanan after his return, Tommy still cared about his friendship with his former mentor.
It appears Tommy and Tariq will begin spending more time together following Kanan's death, but will their bond cause problems for Ghost?
"The AUSA's office is under new leadership," the "Power" Season 6, synopsis reveals. In the Starz promo video, Saxe asks someone to help him get Ghost. Now that Angela is no longer around to keep the feds from going after Ghost, Saxe is determined to put him behind bars.
Will Saxe finally take down Ghost or will the kingpin outsmart the feds once again?
"Power" Season 6, episode 1 airs on Sunday at 8 p.m. EDT on Starz.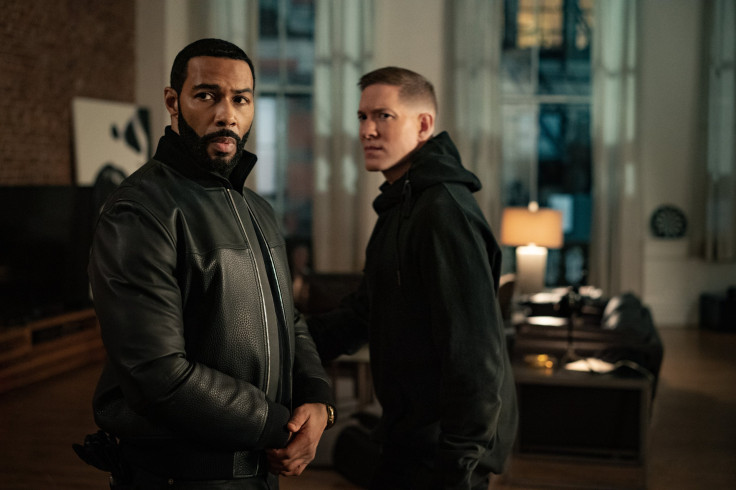 © Copyright IBTimes 2023. All rights reserved.