'Power' Season 6 Spoilers: Episode 10 Synopsis Released; Watch 'No One Can Stop Me' Promo
Ghost has essentially burned bridges with everyone from his past, and on "Power" Season 6, episode 10, the people he has wrong will begin plotting their revenge to bring him down once and for all.
In the "No One Can Stop Me" promo video, Ghost (Omari Hardwick) tells Tommy (Joseph Sikora) that he doesn't need him but that Tommy needs Ghost. However, Ghost tells Tommy he is leaving him behind. The statement leaves Tommy bitter once he realizes that Ghost will get everything he wants, while Tommy will be left with nothing.
"Ghost is on top of the world," the "Power" Season 6, episode 10 synopsis teases. Tommy believes that Ghost killed LaKeisha (La La Anthony) and told the feds about the warehouse where he stored his drugs. Now that Tommy has lost everything he cares about, he wants Ghost to pay.
Ghost thinks he has reached the pinnacle of his career and is ready to explore the world of politics, but how far will Tommy go to get his revenge against Ghost?
Elsewhere in the Starz promo video, Ramona (Cynthia Addai-Robinson) warns Ghost that Tate (Larenz Tate) will do everything in his power to ruin Ghost's life. Tate is later seen asking the feds how he can help them.
"Federal agents work to prove St. Patrick is guilty for the murder of Terry Silver (Brandon Victor Dixon)," the "No One Can Stop Me" synopsis says.
In the previous episode, Tasha (Naturi Naughton) told Saxe (Shane Johnson) and Detective Rodriguez (Monique Gabriela Curnen) that she believed Ghost killed Terry and told them where she thought they could find his body.
Rodriguez and Saxe followed Sasha's instructions and discovered Silver's body in the trunk of a car. While searching the vehicle, Saxe found Silver's phone and took it without Rodriquez's knowledge.
Saxe then met up with Dre (Rotimi) and told him to plant Silver's phone on Ghost so the feds could arrest him. Will Ghost finally be punished for all of his crimes?
"Power" Season 6, episode 10 airs Sunday at 8 p.m. EDT on Starz.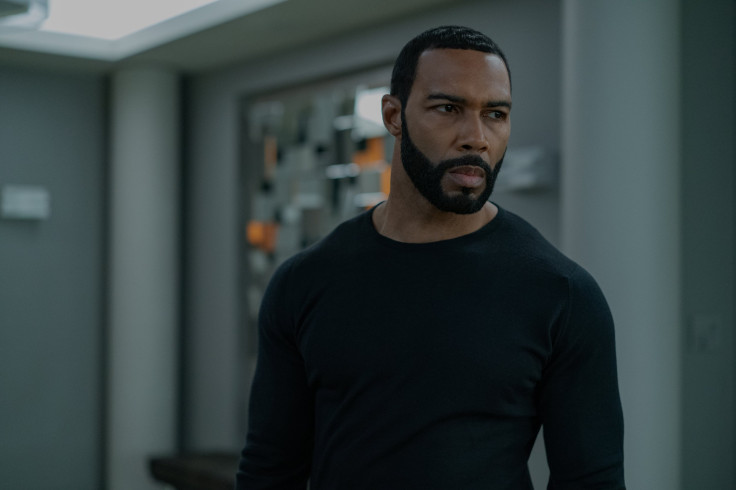 © Copyright IBTimes 2023. All rights reserved.