Powerbank Review: HyperJuice can Power a Laptop for 3 Days
This article uses affiliate links, which means if you purchase products through these links, we may earn a commission. Click here to see our
T&C
. For licensing please click
here
.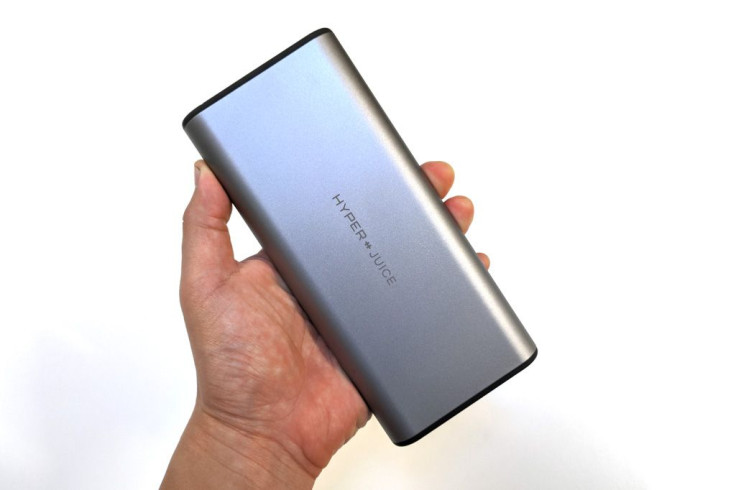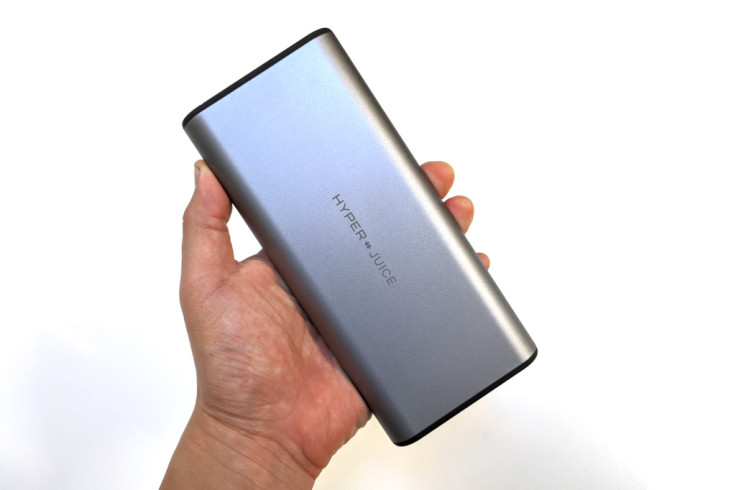 Who is the HyperJuice 130W Battery Pack for?
Owners with a laptop that can be charged through a Thunderbolt/USB-C port and want their laptop to be juiced up all day - potentially up to THREE days
People who don't mind carrying a sleek but hefty powerbank in exchange for high speed charging, simultaneous charging up 3 devices including a laptop
YouTubers or Live streamers who need both mobility and power draining video recording sessions
Someone in the market for a safe yet powerful powerbank that is flight approved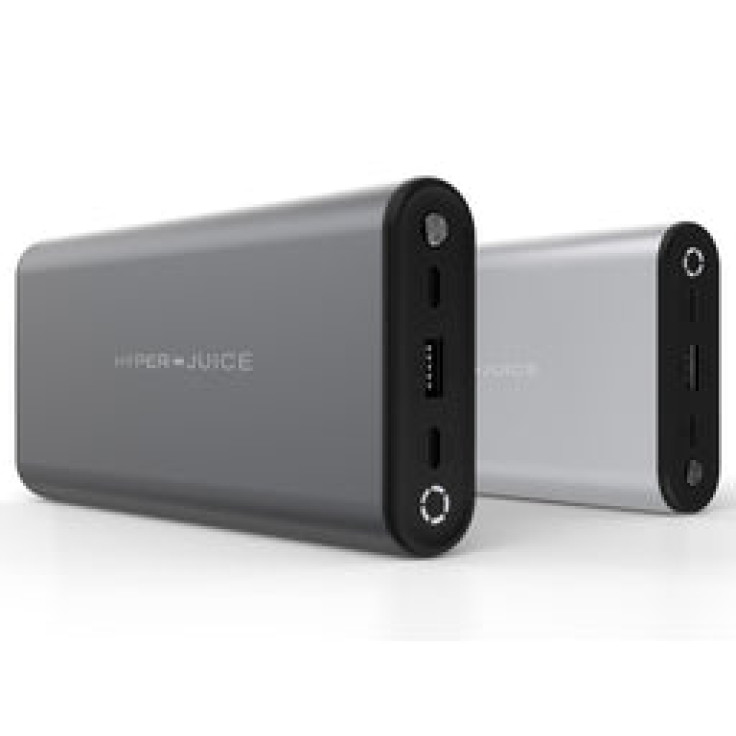 Photo from hypershop.com/
Powerbank in my memory was made mainstream through Xiaomi's affordable but high quality powerbanks that went up to 10,000 mAh, encased in aluminium and had multi-colored variants just like over-sized iPods. And though they have grown more compact these days, and faster charging, the development of powerbanks has not seen much change.
The HyperJuice Battery Pack however is the first powerbank that I felt brings the next level evolution that I'm looking for. Though outwardly it is not that much different from Xiaomi's first powerbanks, it has next level capability with up to 100W worth of output - almost twice as much as a standard 65W laptop charger. Is that too overpowered? What are we supposed to do with all that power? I got my hands on one to find out.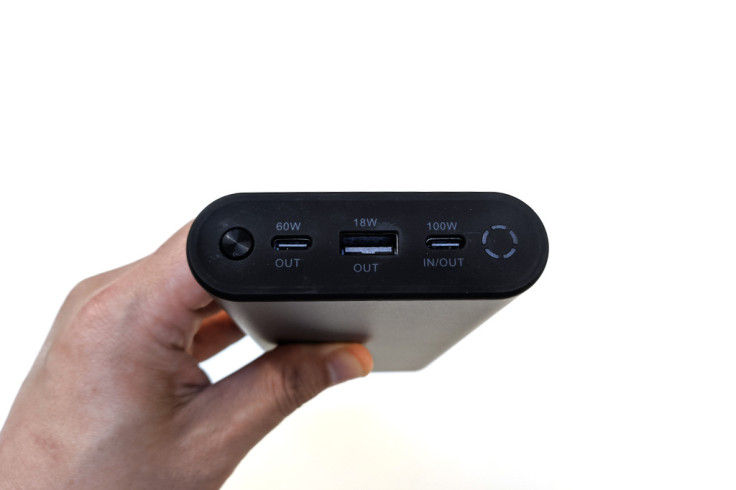 Built like a beast
I've owned quite a few powerbanks in my lifetime, starting from the Xiaomi Mi 10,000 mAh powerbank, to the upgraded 20,000 mAh powerbank, then a Korea designed powerbank and even one embedded in a carry-on that I recently reviewed. None of them comes close to how the HyperJuice battery pack is built. The whole thing feels like it's carved out of a solid piece of aluminium, and is hefty at around 1.5 pounds (Over 600 grams). But it's not a surprise because I'm holding a monster 27,000 mAh 100W battery, and if I don't feel some serious weight, I will start to doubt how safe this thing is to use.
Weight aside, the finish on this battery is up there with MacBook Pros. From the high quality soft touch plastic ends, white LED indicators to the space grey aluminium casing - if the laser etching on the side was an Apple logo instead of the HyperJuice branding, it would have had me convinced.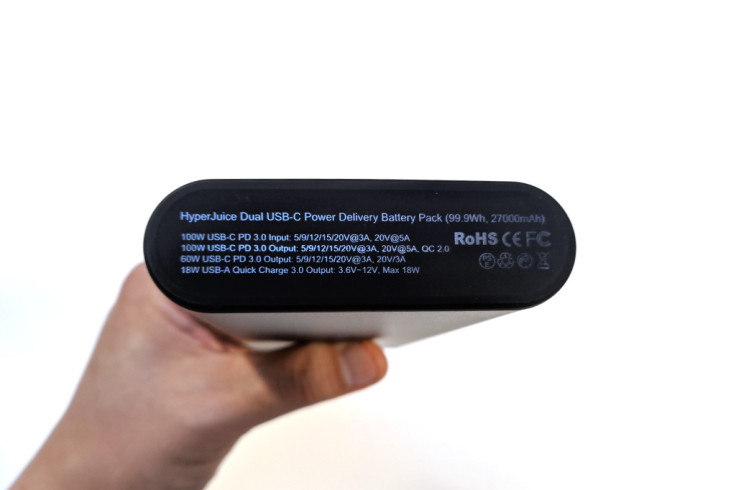 Extremely powerful output x 3
The HyperJuice battery pack has two USB-C outputs (60/100W) and a USB-A output (QC 3.0 18W output), giving it the ability to charge three devices at once, with QC 3.0 being the slowest one! The powerbanks that I've used previously has the 18W output as the ceiling, so this is definitely a powerhouse of a battery.
As a point of reference, only the most powerful adapters that come with MacBooks Pro 2019 and later have a 96W adapter included, with previous generations packing 87W, 61W and so on. Lenovo and Asus laptops that I've used come with a standard 65W adapter, making this a powerbank that has almost double the wattage of even the laptop adapters.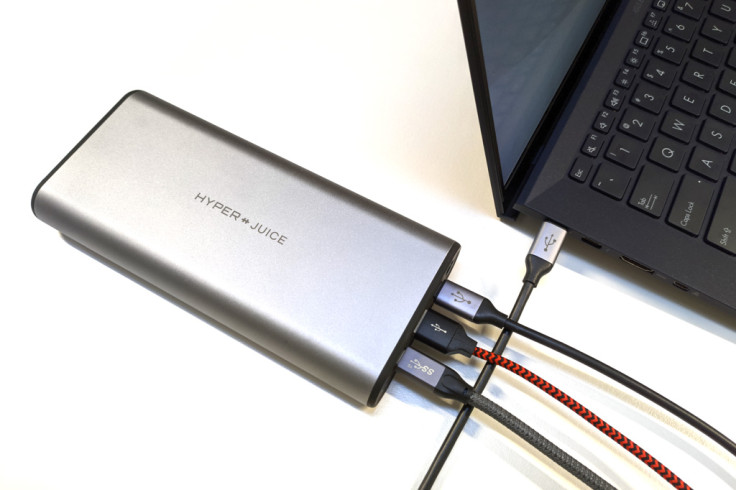 In actual use, charging up the Asus ExpertBook was extremely fast. It is fascinating to see how quickly the 27000 mAh reserve is siphoned into the laptop. It doesn't feel like refueling, but more like a dump truck dumping power into the laptop all at once.
Having the multiple outputs and the big wattage to back them up also means you can recharge multiple devices while retaining that extreme fast recharging speed.
Safe, even on flights
With great power, comes great responsibility...and safety concerns. The most devastating news I've heard in my locality was a mum of two young children, who was fatally electrocuted because of power leakage by a generic phone charger bought from the corner shop. Device charging has become powerful enough that we're not just dealing with AA batteries, but power that can seriously harm us.
Throughout the time using the HyperJuice battery pack I found that its operating temperature only warm when it's pushed, and it has a built-in over current, over voltage, and over temperature protection circuit in place, at no point in time was I ever concerned with this battery pack. Together with its solid build, this is different from some generic powerbank bought off Amazon, but feels much more reliable and safe.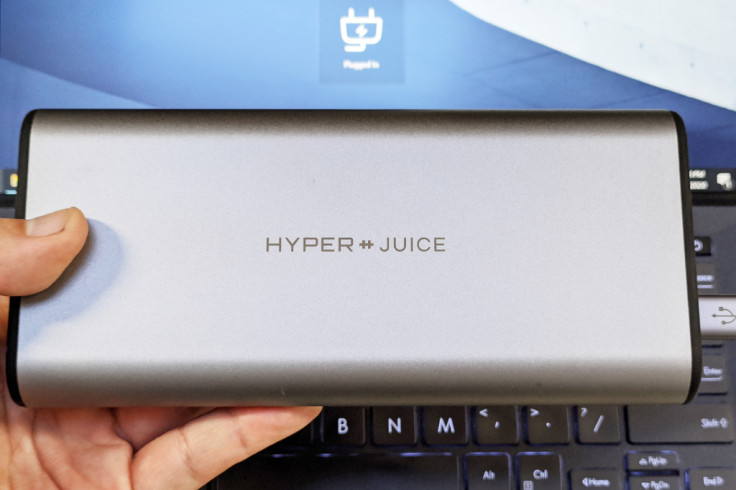 Final thoughts
With the growing power of mobile devices, my phone for example can record videos in 4K 60FPS - which requires an insane amount of power. It is logical to have batteries that can support such endeavors but there are surprisingly few major manufacturers that are making battery packs that can keep up with the consumer's demand. If you are a power user and want to be off the power grid for an extended period, the HyperJuice Battery Pack is a reliable and powerful charging solution that you should have on-hand.
You can find out more about the HyperJuice Battery Pack on Hyper's website.
Sam is a production engineer turned tech writer who specializes in seeking out gadgets that enhances productivity while still looking sharp. This is a contribution to an ongoing IBTimes review series on gadgets for Business Travelers.
© Copyright IBTimes 2023. All rights reserved.