Pregnant Kate Middleton Shows Off Baby Bump After Off-Roading With Prince William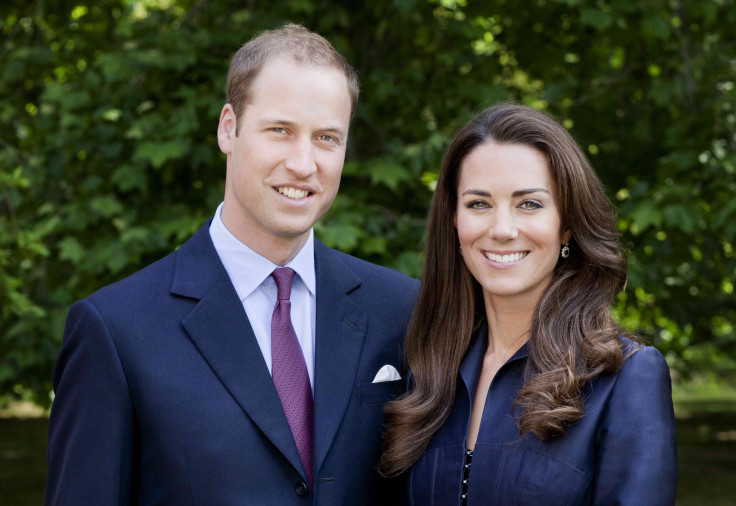 Kate Middleton had an action-packed day with Prince William this week.
On Wednesday, Middleton and Prince William visited the Land Rover factory in Birmingham, England. During their visit, the royals met the company leaders, staff and apprentices. They also met the rescue team who were training with Land Rovers. The Duke and Duchess of Cambridge even joined their exercises.
Prince William took the wheel of one of the Land Rovers, while Middleton joined him in the car, People reported. According to the publication, the couple went off-roading to test the vehicle's capability, suspension, grip and camera technology.
However, it seems like off-roading might not have been a good idea for the Duchess. Middleton is already several months along, and the company's website stated that the course was not suitable for pregnant women. It's unclear if Middleton had been aware of the warning, but she seemed to enjoy the ride as she was all smiles throughout the course.
Kensington Palace shared snaps and a clip of Prince William and Middleton's off-roading adventure. After their visit to the Land Rover company, the duo headed to a soccer field.
In between their appointments, the pregnant royal made a quick outfit change. Middleton sported skinny jeans and a black sweater that showed off her growing baby bump. She kept herself warm with a quilted down ski jacket.
Prince William and Middleton visited the Aston Villa Football Club for its Coach Core mentoring program, which helps train and produce young coaches. Upon their arrival, Aston Villa Chief Executive Keith Wyness greeted the mom-of-two, saying, "Welcome back to the home of one of your husband's other passions."
Middleton then told him that Prince William had been looking forward to the visit. "Yes, he's very excited by it!" Middleton replied. The Duke and Duchess of Cambridge also chatted with the kids on the field.
Prince Harry was noticeably missing on Wednesday. The three are usually together when attending various royal engagements. Earlier this week, Prince William, Middleton and Prince Harry reunited for Queen Elizabeth and Prince Philip's platinum wedding anniversary. They arrived at the venue together.
Prince Harry's absence may be due to him spending more time with his lady love. A source claimed this week that Prince Harry and Meghan Markle are already engaged and are planning to have a summer wedding. However, the couple and Kensington Palace have not yet confirmed the rumor.
© Copyright IBTimes 2023. All rights reserved.