Pregnant Whale Dies After Being Stranded On Tobago Beach
The whale that was stranded Tuesday at Princess Bay in Argyle, Tobago, has died of hunger, sources familiar with the matter said.
According to Newsday, the melon-headed whale (Peponocephala electra) was found dead by local fishermen at around 8:55 a.m. behind Pablo Supermarket.
The news, which was shared through the outlet's Facebook page, said that staff from the Tobago Emergency Management Agency (TEMA) and Division of Food Production, Forestry and Fisheries removed the dead animal after officials conducted a "preliminary investigation."
A necropsy was also done on-site by the Marine Mammal Response Team where it pointed that the whale was pregnant with an almost full-term calf.
"Apparently it hadn't eaten for maybe eight hours or so, and probably this combined with the stress of pregnancy may have had an impact," said wildlife biologist Angela Ramsey.
She added that the whale was already dead "for a few hours" by the time their team received the call and responded to the site.
Necropsy reports also showed "no external signs of trauma" and this was taken into consideration in their conclusion that the whale had died from "starvation and stress."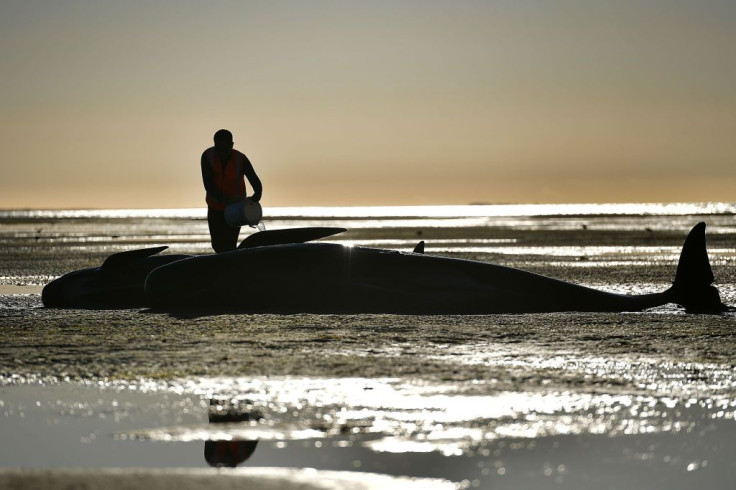 Ramsey said they could have guided the whale back to the sea had they received a call when witnesses saw the whale "close to shore."
"This happens often, especially when they are in search of food," said Ramsey.
Likewise, the biologist pointed that melon-headed whales "usually trail" fishermen and not realizing that they are already "getting into shallow water."
"When they do, it's difficult for them to get out."
As for the cause of whale stranding and the fact that "approximately three reports" are received by the team per year, Ramsey pointed to the buildup of sargassum seasweeds as a strong factor.
Loop reported that whales and dolphins become "beached" when they find themselves stranded on land. If they cannot see themselves back to the water, these beached animals usually die due to "dehydration, collapsing under their own weight or drowning when high tide covers their blowholes."
Animal experts have been pointing to several explanations why these animals find themselves on land, but none "have so far been universally accepted as a definitive reason," although a link between beached beaked whales and the use mid-frequency active sonar "has been found."
Ramsey said that melon-headed whales are sensitive to this frequency, and studies have shown that they are "negatively impacted" by mid-frequency active sonar.