President Biden Considering A Declaration Of A Climate Emergency, Says Kerry
Amid stalled measures to address climate change, John Kerry, the U.S. Special Presidential Envoy for Climate, said that President Joe Biden may announce a climate emergency. Such a move would give Biden additional money and power to advance his agenda to combat climate change though it would likely face a slew of lawsuits from Republican-led states.
Sen. Joe Manchin, D-W.V., recently blocked additional action on climate change in the Senate. Another obstacle is the Supreme Court, which recently restricted the government's environmental policies.
Kerry said in an interview that Biden is "very close" to making a declaration.
The news comes as much of the world has seen record-high temperatures. Multiple international organizations say that if there isn't stronger global efforts, the situation will get worse.
In the U.S., over 100 million Americans are living under a heat warning. There are also multiple wildfires on the Western coast threatening wildlife and trees.
Kerry said Biden's commitment to addressing the climate crisis means that he would invoke executive privilege. Specifically, Kerry said that Biden would use "every tool available to him."
"As President, I have a responsibility to act with urgency and resolve when our nation faces clear and present danger. And that's what climate change is about. It is literally, not figuratively, a clear and present danger," Biden told a crowd last week in Somerset, Massachusetts.
Biden also said that addressing the climate crisis could help create jobs. Kerry added that addressing the climate crisis could also help deal with inflation, lower energy costs, create jobs, and improve health and security.
"Last year alone, the United States faced 20 extreme weather and climate-related disaster events with losses exceeding $1 billion each — a cumulative price tag of more than $145 billion," according to the White House fact sheet.
To address the costs of climate change, Biden's executive orders stop short of declaring a climate emergency but address the recent extreme heat. The executive orders also address the expansion of offshore wind farms, air conditioning, and community cooling centers.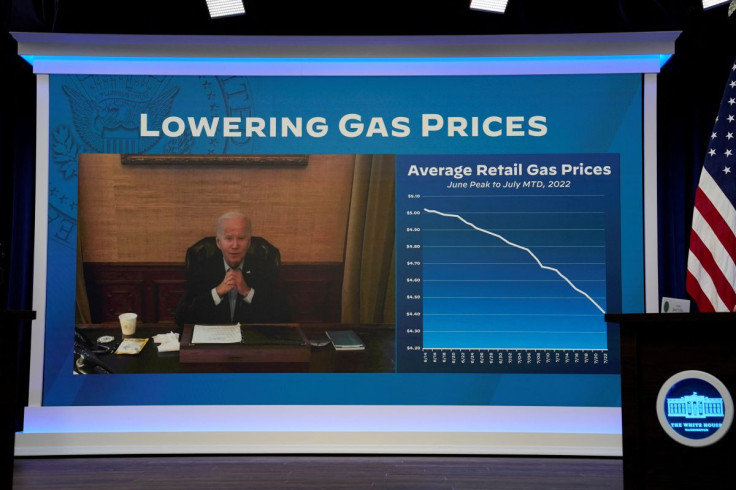 © Copyright IBTimes 2023. All rights reserved.
FOLLOW MORE IBT NEWS ON THE BELOW CHANNELS