President Biden, Nancy Pelosi Share The Same Favorite American Food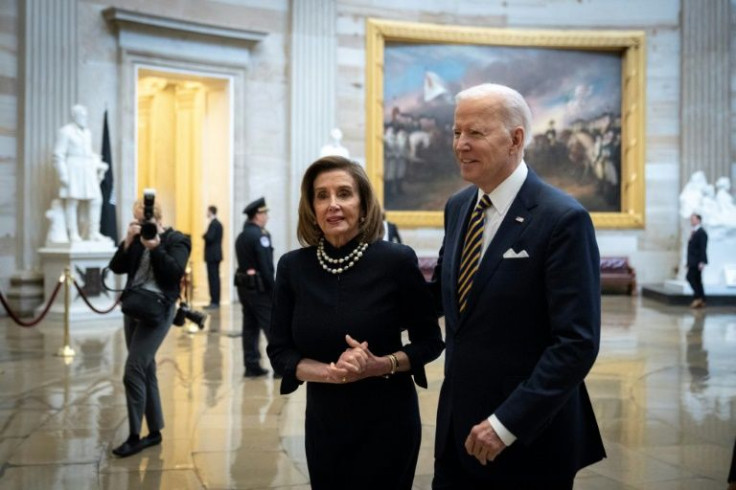 KEY POINTS
Nancy Pelosi's daily hot dog eating habit reportedly left French President Macron and his wife puzzled
Biden stayed at the state dinner until 1 a.m. while sipping on some sodas and chatting with Macron
The state dinner in honor of Macron featured lobsters, Napa Valley wine and 'American Artisanal Cheeses'
President Joe Biden and House Speaker Nancy Pelosi apparently share the same favorite American food: hot dogs.
During the state dinner for French President Emmanuel Macron, Alexandra Pelosi, the daughter of the outgoing Speaker, asked Biden about his favorite American dishes.
"He said: 'Hot dogs, ice cream and spaghetti," Alexandra said, as per New York Times. She then said that her mother, Nancy, jumped into the conversation, telling Macron that she eats a hot dog at the Capitol every day.
Fox News reported that Pelosi's comment reportedly left Macron and his wife, Brigitte, puzzled. The speaker's daughter, who was seated next to the French leader, said she "had the best seat in the house."
Biden reportedly stayed at the dinner until 1 a.m. while sipping soda and chatting with Macron. The French president's state dinner at the White House is the first one under Biden since he took office last year.
French newspaper Le Monde reported that the dinner's menu featured lobster, Napa Valley wine and "American Artisanal Cheeses."
The event was attended by politicians from both sides of the aisle. Even famous personalities such as actress Julia Louis-Dreyfus, Stephen Colbert, and Apple CEO Tim Cook were invited to the state dinner.
It was the culmination of the three-day, the second state visit of the French leader in the country.
Last Wednesday, Macron met with Vice President Kamala Harris at the NASA Headquarters in Washington to discuss the cooperation between the two countries in space exploration.
Macron also met with Climate Envoy John Kerry and some congressional members to discuss climate and biodiversity issues.
Biden welcomed Macron at the White House in a state arrival ceremony Thursday. The two leaders held a joint news conference, reiterating their partnership to stop the Russian military offensive in Ukraine and promote clean energy.
Biden also addressed French officials' concerns with the Inflation Reduction Act. Macron's government is concerned about the "Made in America" electric car provisions, which it claims could put European carmakers at a disadvantage against American-made cars.
Both leaders vowed to synchronize their approaches to "create more industrial jobs in the long run."
After the joint presser, Macron went to the State Department for a luncheon with Harris and Secretary of State Antony Blinken.
The French president also visited the Capitol with the speaker.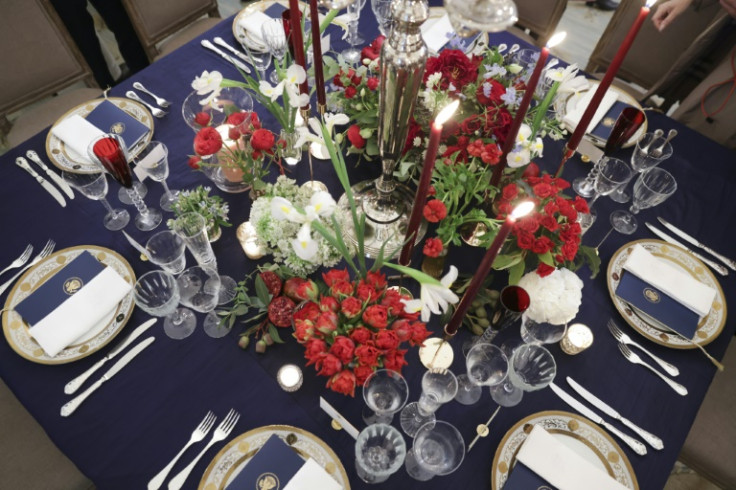 © Copyright IBTimes 2023. All rights reserved.